Meghan McCain Thinks Democrats Should Be Praying This Won't Happen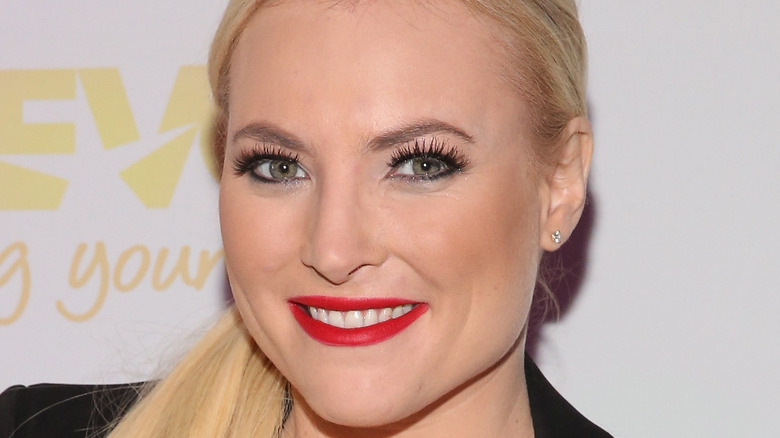 Robin Marchant/Getty Images
Ever since walking away from "The View" after a successful four-year stint, Meghan McCain has been letting out her feelings on a whole variety of subjects. In a follow-up chat about her departure from the show with Variety, the outspoken daughter of the beloved late Sen. John McCain revealed her time on "The View" was particularly difficult because she was the lone conservative on a panel of liberals. "For me personally, it felt extremely isolating because of my political ideology," McCain explained.
Although she was positioned as representing the opposing side of the argument, the TV personality felt she was rarely given the space to fully voice her opinions. Likewise, McCain was also, in her view, held responsible for some of the biggest injustices of the Trump years. "I felt like I was too many degrees of separation close to Trump, despite the fact that everyone who worked on the show saw first-hand how much President Trump and his family put me through emotionally," she said.
 As far as McCain is concerned, though, the current president is doing an even worse job than his predecessor. 
Meghan McCain has concerns over Joe Biden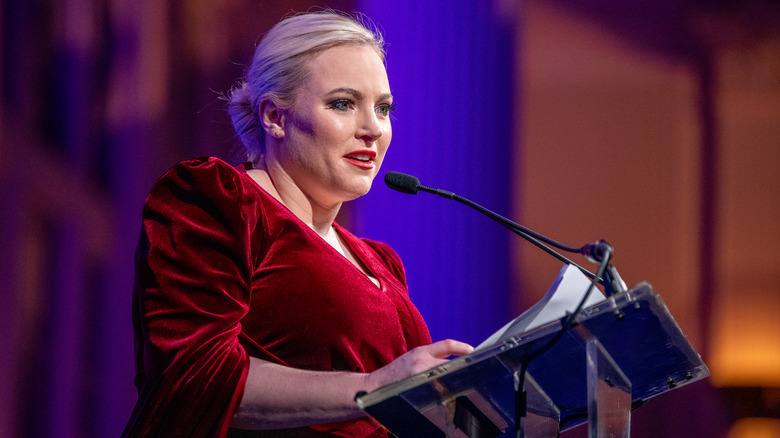 Roy Rochlin/Getty Images
Writing in The Daily Mail, the former "The View" co-host Meghan McCain offered her take on whether President Joe Biden will run again in 2024. Rumors have been circulating over the past few months, to the extent that Biden's VP, Kamala Harris, was forced to give her thoughts recently and made a surprising statement as a result. 
As McCain pointed out, "Quite frankly it is hard to fathom anyone at his age of 79 (and if he were to be re-elected he would be 82 years old) being physically and mentally equipped to continue being president." Meanwhile, the TV personality described the initial year of Biden's presidency as a "cheap B-Movie sequel to the Trump years, except with a less eccentric and impulsive director in charge of the movie and less spectacular explosions." McCain also referred to "his historically abysmal approval ratings."
McCain also reckons that Donald Trump is planning to run again and could win, and believes that "Joe Biden's resurrection as a viable national candidate is the Democrats' only hope of beating the GOP in 2022 and 2024."