Jessica Biel's Brunette Look That Fans Envy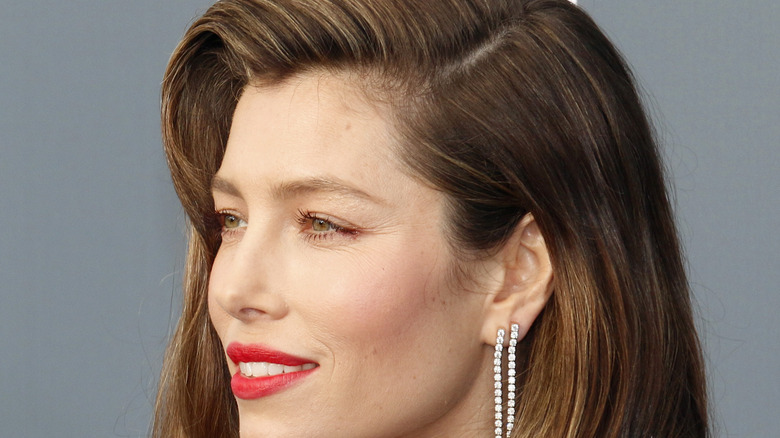 Tinseltown/Shutterstock
Fact: Jessica Biel looks good in every hair color. Whether it's brown, blonde, or even red, Biel rocks it. However, the hair color that really gets fans' praise is her signature brunette look. According to Byrdie, Biel's fans cannot get enough of her natural brown hair.
Yes, she's rocked the brown before, but there's something about this hairstyle that fans absolutely love. Maybe it's because the natural hair color highlights her bone structure and green eyes. Perhaps we're just all jealous that we cannot look like Jessica, but whatever the case, no one can deny that Biel shines with this look.
If we can add a bit of two cents here, though, the only color better than this natural brown is her blonde hairdo. Now, hear us out for a second: When she debuted blonde hair in 2018, she had us stunned (per InStyle). A perpetual brunette, it was a change of pace to see Biel sport a lighter color. And...honestly, she rocked it. A mix between blonde and brunette, this hair color has to be our favorite of Biel's, no matter what fans say.
Jessica Biel has changed her hair over the years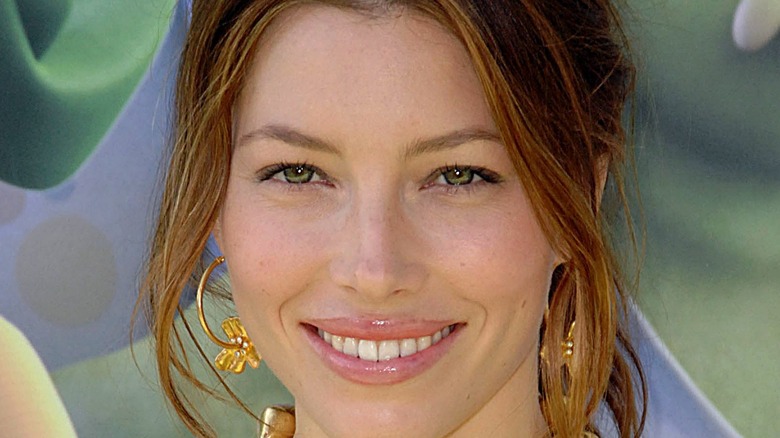 Everett Collection/Shutterstock
If you think that Biel has only rocked a mix of blonde and brown over the years, you're sorely mistaken. As Refinery29 reports, she has sported numerous hairstyles.
Aside from her naturally brown hair (per Byrdie), she's also had black, brown, and blonde hair (really blonde — not a brown and blonde ombre). That being said, her different hairstyles are also about more than just a different hair color. For example, in the late 90s, Biel had a cute short haircut, one that made waves in current times, thanks to Selena Gomez and Bella Hadid.
Though short hair looks good on the actress, long hair also suits her. Specifically, her 2010 hairstyle was to die for, as it suited her facial structure. When she added cat-eye makeup and an eye-catching lip color, Biel looked gorgeous.
No matter what color or hairstyle she's wearing, Biel is known for looking fabulous. The only debate is which hairstyle is best. On our end, we vote for her 90s haircut. What's your favorite?