What Makes A Foundation Vegan?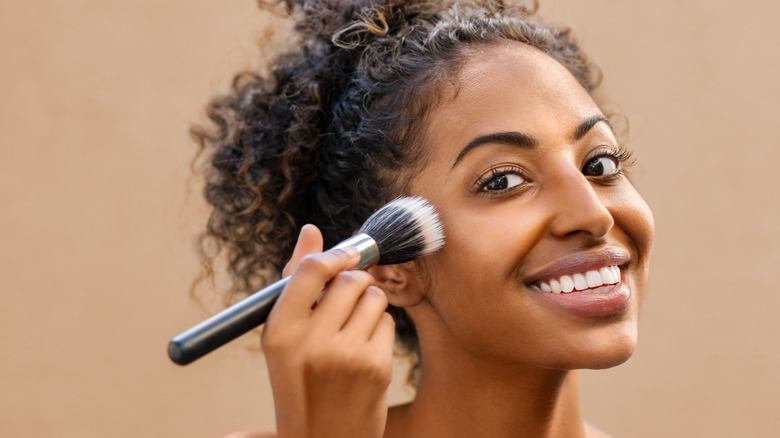 Rido/Shutterstock
In the past few years, veganism has taken off in a big, big way and has infiltrated everything from fashion to beauty products, including foundation. While vegan makeup product formulas have become increasingly popular in recent years, it's not always as straightforward as you might think to identify them. According to Byrdie, the beauty industry has been "hyper-focused" on beauty product ingredients for a while, which has led to an increasing number of companies creating products that are "clean". What this "clean" beauty industry has created is a culture of confusion and saturation. The industry is saturated with products claiming to be clean, while there's also a lot of confusion about what constitutes "clean" products and whether "clean" automatically means vegan.
One of the main issues is that there are lots of makeup brands offering foundations that are described as being "clean" when the products are still being tested on animals, which means that the products are not vegan. The good news is that there are an increasing number of makeup brands choosing to offer completely cruelty-free products. This means that there are lots of foundation ranges that are cruelty-free and have 100% vegan formulas.
What makes a foundation vegan?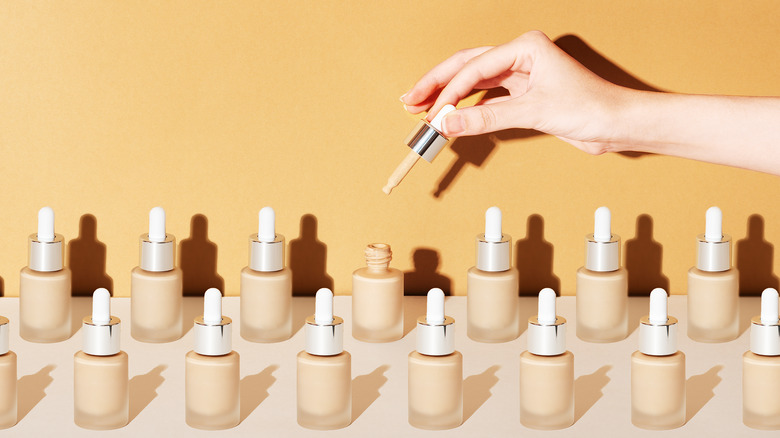 Alice Tsygankova/Shutterstock
There are many vegan foundations out there, but what makes a foundation vegan? As per IPSY, whether it's a liquid or powder foundation, CC cream, or tinted moisturizer, vegan formulas are free from animal products and derivatives. They also usually lack parabens, phthalates, and synthetic fragrances. Vegan formulas are also produced in a cruelty-free way. To determine if a product is vegan and cruelty-free, look for the vegan and Leaping Bunny symbol on the packaging.
According to Ethical Elephant, several animal ingredients are used in beauty products, including carmine, keratin, collagen, elastin, glycerin, tallow, pearl, milk, and snail slime, among many others. In addition to that, some brands use vegan formulas, but when answering probing questions about their practices, they fail to answer them transparently. This creates a 'gray area' around whether their practices follow vegan processes effectively, making them risky to purchase (via Logical Harmony).