The White House Shares Harsh Words For Those Who Are Unvaccinated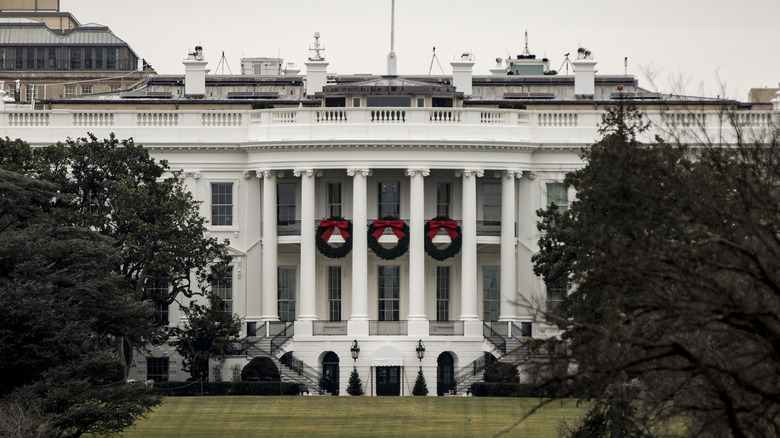 Bloomberg/Getty Images
As 2021 draws to a close, things were just starting to feel somewhat normal again — and then Omicron said, "Hold my beer." The new and extremely virulent strain of the COVID-19 virus began making its presence known in November, and within a few weeks became the predominant strain in the U.S. (via CNN). The variant is causing breakthrough infections in vaccinated patients, including a number of Democratic lawmakers. With Christmas around the corner, families who thought themselves safe are wondering about their celebrations. Queen Elizabeth has already canceled her annual family gathering at Sandringham for the second year in a row.
On December 20, the White House COVID-19 Task Force held a briefing session with reporters to discuss the Omicron variant, which may create a surge in infections through January 2022. There, COVID chief coordinator Jeff Zients opened the meeting with an introduction that pulled no punches. "[T]he Omicron variant is more transmissible and our medical experts anticipate it will lead to a rise in cases," he said (via The White House). "But unlike last winter, we now have the power to protect ourselves."
Adding that vaccinated individuals are more likely to have mild cases if they're infected, Zients said, "We are intent on not letting Omicron disrupt work and school for the vaccinated. You've done the right thing, and we will get through this. For the unvaccinated, you're looking at a winter of severe illness and death for yourselves, your families, and the hospitals you may soon overwhelm."
A former First Son blasted the White House's message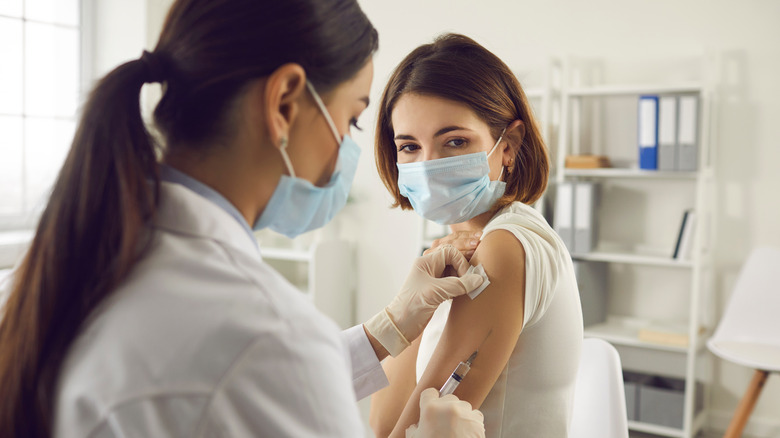 Studio Romantic/Shutterstock
Jeff Zients clarified that "this is not a moment to panic" about the new COVID strain but added that it's more important now than ever to get vaccinated and to wear masks in public places. The other speakers, CDC director Rachelle Walensky and Dr. Anthony Fauci, concurred.
Zients' stark prognosis for the unvaccinated didn't sit well with Donald Trump Jr. On Twitter, the former first son expressed his outrage: "I'd say this is much worse than about any mean tweet I've seen ... Vicious and Disgusting," he wrote. Don Jr. added the hashtag "#FJB," an abbreviation of an obscenity aimed at President Biden.
While some agreed with Trump that the hard sell on vaccines was uncalled-for, others said it was a necessary wake-up call for people who are still hesitant to get the jab. One wrote, "Honesty is the best policy; perhaps the cold, hard truth will result in more people getting vaxxed saving themselves and those around them from serious illnesses and death."
Another noted a bit of irony: "Imagine being mad that the White House is telling unvaccinated people the truth about the harm they're doing to themselves, their families and the hospital system. Remember: Junior is fully vaccinated."