Several Democratic Lawmakers Just Tested Positive For COVID. Here's What We Know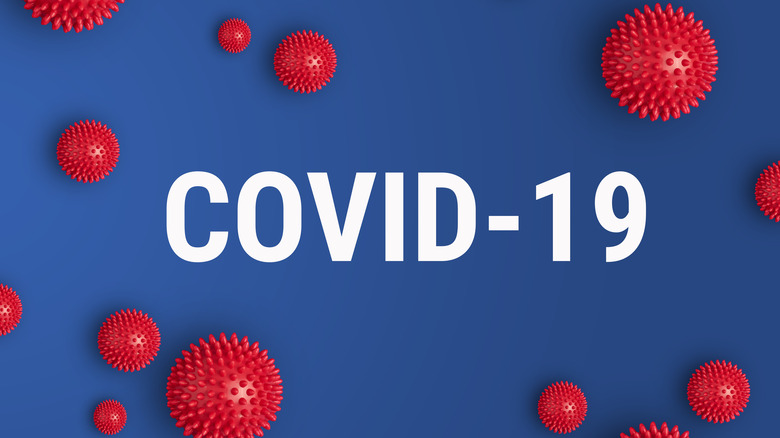 Kira_Yan/Shutterstock
With the Omicron Covid-19 variant surging across the country and in Washington, D.C., the world feels like it might be shutting down again as it looks like another winter of Covid-19 affecting Christmas traditions like the Radio City Music Hall Rockettes, whose last shows of the season have been canceled, according to Reuters. Broadway shows have also been shutting down again and D.C. schools like Georgetown and George Washington University sent students home early and finished all finals virtually for the fall semester, according to The Washington Post.
The Washington Post also reports that cases of Omicron increased sevenfold in one week as of December 17, while the Delta variant still circulates. While early data indicates that Omicron may cause less severe illness than Delta, how fast Omicron spreads, especially to unvaccinated people, can make it more deadly, per Healthline.
That fast spread has made it to the United States Senate where three Democratic lawmakers announced on the evening of December 19, 2021, that they had tested positive for Covid-19 just as the 2021 congressional session draws to a close.
Lawmakers stress the fact that they're vaccinated when announcing mild Covid-19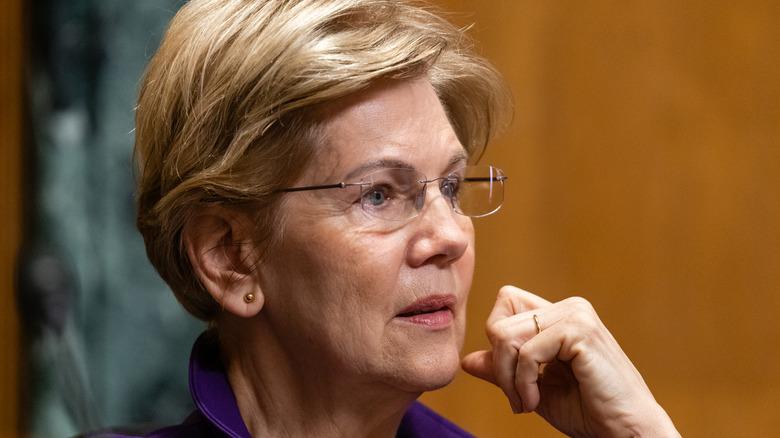 Bloomberg/Getty Images
Both Senators Elizabeth Warren and Cory Booker took to Twitter on December 19 to announce they had tested positive for Covid-19, as did Colorado Representative Jason Crow, per CNN. Thankfully, all three lawmakers are vaccinated and boosted, as both Pfizer and Moderna boosters are proving to be an effective defense against severe illness from the new variant (via The New York Times).
"I regularly test for COVID [and] while I tested negative earlier this week, today I tested positive with a breakthrough case," Senator Warren tweeted. "Thankfully, I am only experiencing mild symptoms [and] am grateful for the protection provided against serious illness that comes from being vaccinated [and] boosted."
Senator Booker reported that he tested because he had become symptomatic. "I learned today that I tested positive for COVID-19 after first feeling symptoms on Saturday," Senator Booker explained. "My symptoms are relatively mild. I'm beyond grateful to have received two doses of vaccine and, more recently, a booster — I'm certain that without them I would be doing much worse."
Representative Crow explained that he had just been out of the country on congressional duties before getting a positive result.
"I just returned from an official congressional delegation visit to Ukraine and tested positive for a breakthrough COVID infection," Crow tweeted. "I'm thankful to be fully vaccinated and boosted and experiencing only mild symptoms (the vaccine is safe and effective)."