Meet Speck Mellencamp, John Mellencamp's Son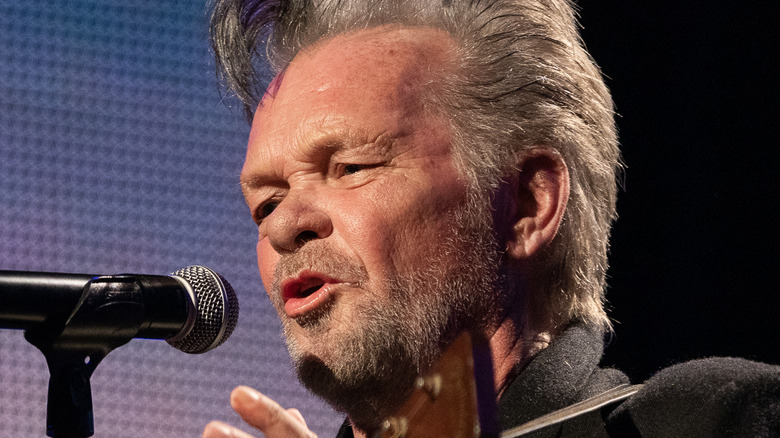 Mark Sagliocco/Getty Images
Since his introduction in the music industry in the 1970s, John Mellencamp has become a household name in America. The star began his career as a dupe for Bruce Springsteen under the name Johnny Cougar, but soon transitioned into performing his own take on folk and rock music (via iHeart). Mega-hits like "Jack & Diane" and "Hurts So Good" climbed the charts upon their release, making Mellencamp a staple in the world of music. He has received high levels of acclaim throughout his career, with awards like the Billboard Music Century Award and a Grammy for Best Male Rock Vocalist under his belt (via Spotify).
In addition to having several hit albums and awards in his rearview, Mellencamp has had a few wives along the way as well. In 1991, Mellencamp met his most recent wife, Elaine Irwin, while she was posing for his "Whenever We Wanted" album cover. The pair became engaged within just a few months of meeting and enjoyed almost twenty years of marriage together before calling it quits in 2011 (via Daily News). It was Irwin's first marriage and Mellencamp's third, and the "Cherry Bomb" singer has not remarried. Before splitting up, Mellencamp and Irwin had two sons together, Hud and Speck Mellencamp. At just 25 years old, Speck has made headlines both good and bad as the son of the superstar (via IndyStar).
Following in his father's footsteps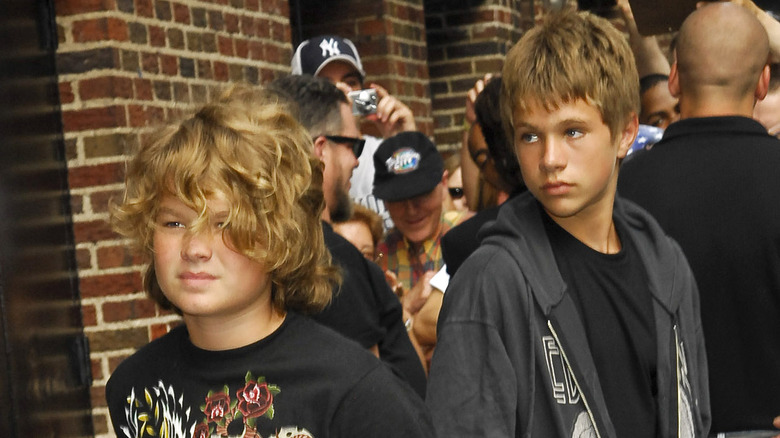 Ray Tamarra/Getty Images
Speck Mellencamp, who caught media attention in 2017 when he was arrested for public intoxication following an altercation involving sibling Hud Mellencamp, has found himself in trouble with the law on several occasions (via IndyStar). His first arrest was in 2013 under very similar circumstances. However, these days, better news comes from the world of the younger Mellencamp.
Like his father, Speck has a certain flair for the arts. He recalls seeing John Mellencamp paint when he was a child and getting inspired to pursue his own creative path. "I've always been interested in art," says Speck, of his experience developing as an artist (via Indianapolis Monthly). "I drew a lot as a kid. My dad and I have collaborated on a few paintings." 
Speck graduated from Rhode Island School Of Design and participated in a gallery showing with his father and grandmother to showcase three generations of artists in the Mellencamp family. He has poured his talents into teaching in order to help others create art at the Southern Indiana Center for the Arts in Seymour, and in 2020, he became the center's executive director, according to The Republic. 
The young artist continues to grow both creatively and professionally, and he's surely making his superstar musician and artist father proud.