Alison Sweeney Opens Up About Leaving The Biggest Loser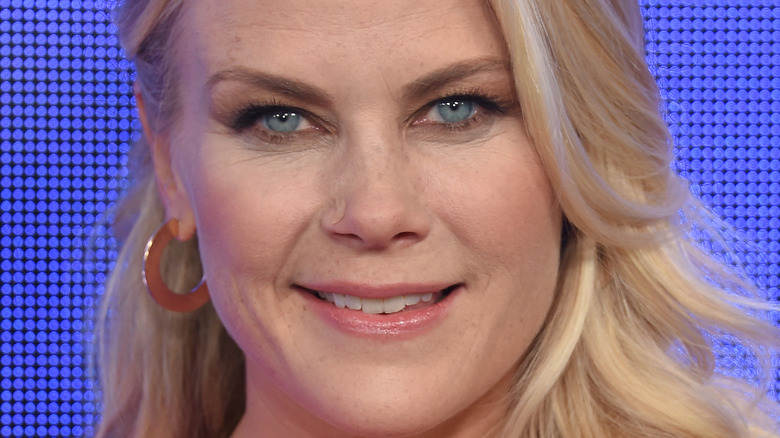 DFree/Shutterstock
After hosting "The Biggest Loser" for eight years and 13 seasons, mainstay Alison Sweeney made the difficult decision in 2015 to step away and pursue other opportunities, per E! News. After spending so much time on the job, it is understandable that Sweeney was deeply impacted by the experiences that the show afforded her. In the years following her departure, the TV personality has looked back fondly on her days there. 
Shortly after making her announcement, Sweeney gave an exclusive interview to People, in which she explained the reasoning behind her exit. "Times change and situations change," Sweeney said, calling her departure a group decision. "It's a tough time in TV and producers have a lot of tough choices to make in the landscape. We talked and it wasn't an easy decision. It was just the right time for me to do something different." However, the former host is proud of the time she spent on the show. "Just thinking about the response I've gotten from fans and former contestants makes me tear up," Sweeney said. "It's been an amazing run. I'm so proud."
Alison Sweeney is embracing change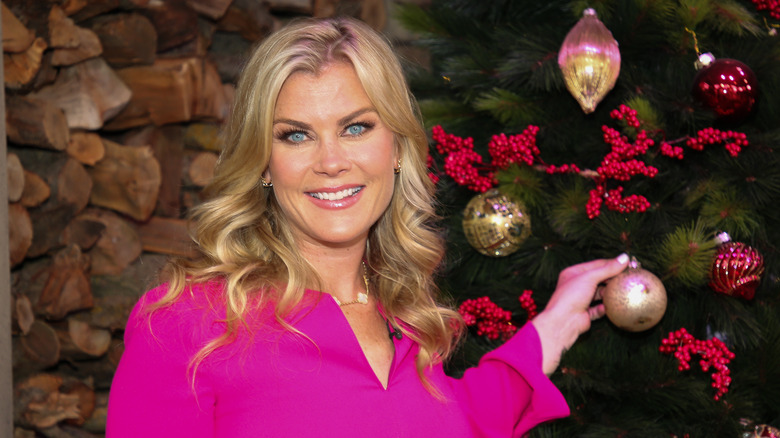 Paul Archuleta/Getty Images
In a separate interview with CBS News in 2016, Alison Sweeney opened up about what her life has been like since leaving "The Biggest Loser." According to Sweeney, "Change is always hard, but it can be wonderful too. When you make a change, there's all these things that open up." She also shared some updates on how her life has changed a year after exiting the show. "It's been such a blessing to be with the kids more and have more time to develop and produce movies with Hallmark Movies and Mysteries," she added. "It's been incredible. I feel very lucky." 
And while the new opportunities were certainly welcome, Sweeney told CBS News that she misses her friends and coworkers, as well as the crew and the contestants. "But I still get to chat with all of my friends and the contestants on Twitter and Facebook. I'm grateful for their support, friendship and inspiration," she shared. Leaving "The Biggest Loser" wasn't Sweeney's only big change though, as she also announced she would be stepping down from her famous role as Sami Brady on "Days Of Our Lives," per People. However, the beloved actress still has numerous Hallmark projects in the works, so fans won't have to say goodbye to her any time soon. By all accounts, Sweeney is living her best life.