Here's How Tall Ireland Baldwin Really Is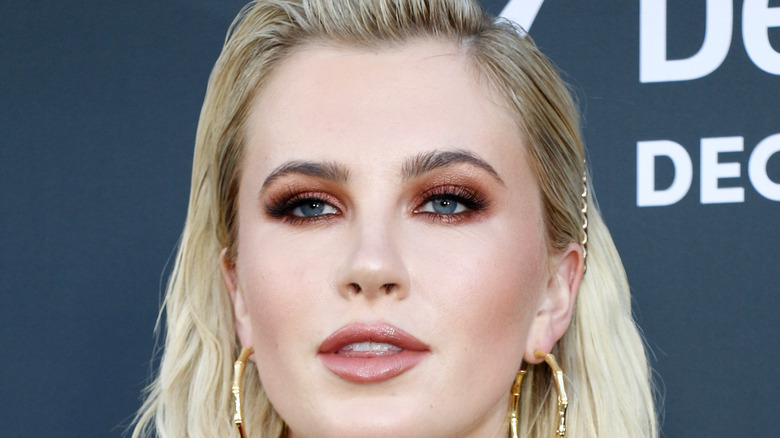 Tinseltown/Shutterstock
Following in her mom Kim Basinger's footsteps, Ireland Baldwin entered the modeling world in 2020. "Officially working for @TwoManagement and @IMGmodels!" she tweeted, celebrating the news. "I'm blessed, happy, and ready to WEEEEERK!" (via People). Since then, Baldwin has appeared on numerous magazine covers, including Marie Claire Mexico (via Mail Online), Grazia Bulgaria (via Fashion Gone Rogue), and Elle Bulgaria (via Design Scene).
Baldwin regularly updates her Instagram with professional — and candid — photos that could be mistaken for perfume or fashion campaigns, and on rare occasions, you can see one of the reasons why she's been so successful in modeling: her height. That height is all in the genes, especially on the Baldwin side. That's not to say that Basinger isn't tall — according to Celeb Heights, the former model is 5-feet-6.5 inches. That being said, Alec Baldwin is taller, standing at 5-feet-11-inches (via Celeb Heights).
So how tall is Ireland Baldwin, exactly?
Ireland Baldwin is taller than her mom and dad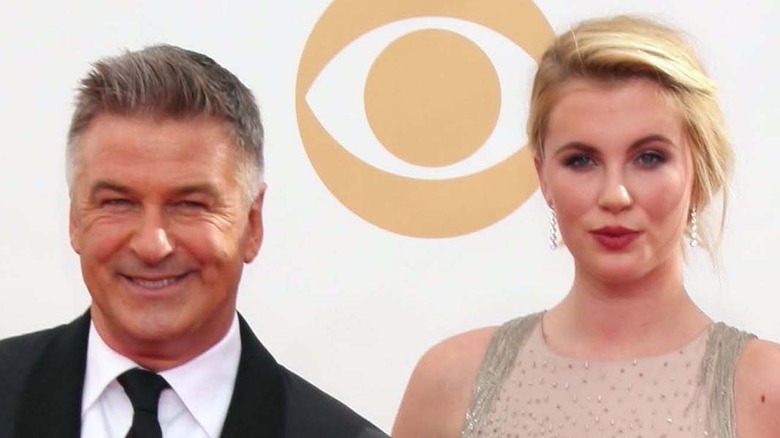 S Bukley/Shutterstock
Well, the model happens to tower over both her mom and dad at 6-feet-2-inches, according to Model Fact. Obviously, the Baldwin family genes were passed down to Ireland, particularly when you take into account that her uncles, Daniel and William Baldwin, are both over 6 feet tall as well (via Celeb Heights).
Ireland's cousin, Hailey Bieber, also commented on her height, describing her as her "basketball boyfriend" (via Your Next Shoes). Hailey, who takes after her father Stephen Baldwin in height, stands at 5-feet-6-inches, according to Celeb Heights.
As for other members of the Baldwin family, Ireland's stepmom Hilaria posted a jaw-dropping TBT of the two, calling herself "a shrimp" compared to her stepdaughter. "...maybe Carmen will be this tall!" she captioned the post (via Mail Online). Carmen is Alec and Hilaria's eldest daughter together (via Closer Weekly). It's not clear yet whether Carmen will take after her father or half-sister in height, but time will tell.