Is Benefit's Magnetic Mascara Worth The Hype?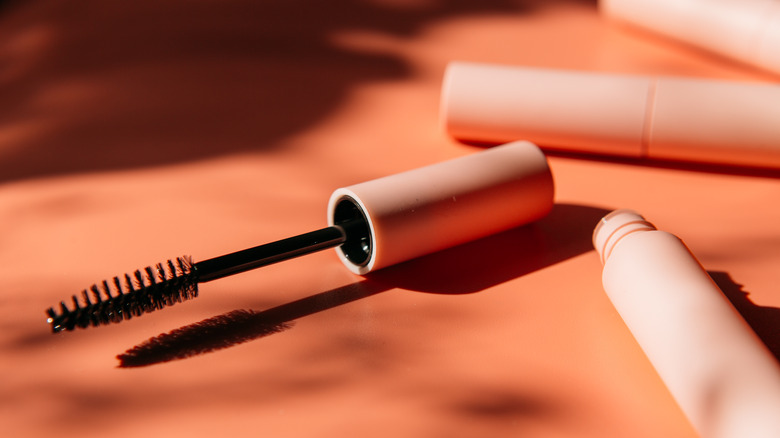 Alena Sadreeva/Shutterstock
Age is no bar for Benefit's Magnetic Extreme Lengthening Mascara. The mascara is new on the market but has ambitiously taken over the beauty industry. According to Benefit, as a "36-hour lengthening mascara with a magnetic force," its launch in February 2021 was much awaited, and it did not disappoint. The mascara has been favorited by 300,000 people on Sephora, has its own hashtag on TikTok with 75,000 views, and has consistent above-average reviews on every website it is sold. One happy reviewer on Ulta wrote, "I am charmed with this mascara in every way. This is the mascara of the future."
Editors have also made sure to keep this mascara on hand. Benefit's Magnetic Extreme Lengthening Mascara won the Allure Beauty Breakthrough Award this year. So many accomplishments in so little time. Read on to know more about this popular mascara and whether it should earn a permanent place in your vanity.
The wand has a magnetic core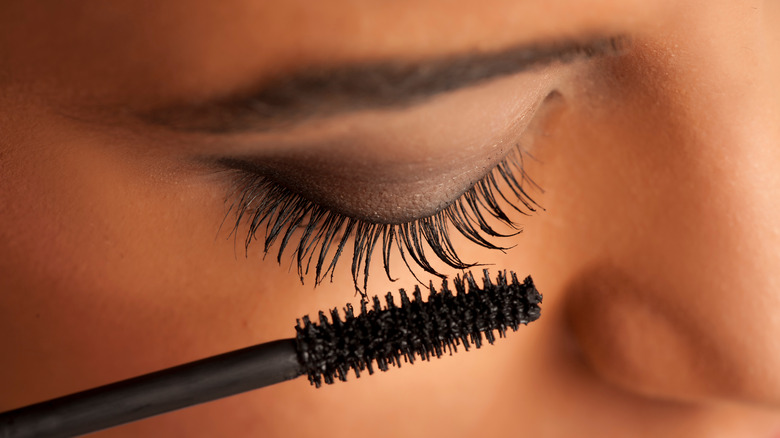 Vladimir Gjorgiev/Shutterstock
The way that Benefit's Magnetic Extreme Lengthening Mascara works is that the brush has a magnetic core that pulls the magnetic minerals in the formula to the tips of your lashes, according to Florent Lafond from GEKA, the beauty production company that developed it with Benefit (via Beauty Packaging). In effect, the mascara has black iron oxides as an active ingredient that "have a special octagonal shape, which contributes to the formula's intense, saturated, supercharged black color," Benefit Cosmetics SVP of Global Product & Service Innovation Kate Helfrich told Byrdie.
"They got it just right," cosmetic chemist Ginger King said to Allure. "You get better payoff and lashes are coated more evenly so they look longer." Makeup artist Khera Alexander's glowing review on Byrdie also gave it a professional stamp of approval: "If you're looking for a mascara that will make your lashes look like you're wearing falsies, this is it." On the flip side, one reviewer on Ulta warned that it isn't as easy to remove as it is to put on – especially if you don't have oil-based cleansers on hand. They also note that it can be thick and overly volumizing. We'd recommend buying the mini version before committing to the full-size, but overall it seems like an innovative product any beauty lover would want to try.