Property Brothers' Drew Scott Shares Exciting Family News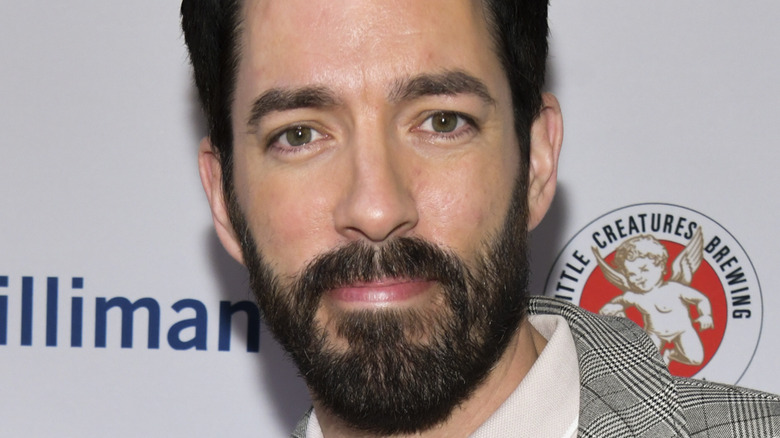 Rodin Eckenroth/Getty Images
Drew Scott doesn't just work with his brother, Jonathan, on HGTV's "Property Brothers" — he also works side-by-side with his wife, Linda Phan. After meeting during Toronto Fashion Week in 2010, couple married in 2018 and have proven that they have no problem mixing business with pleasure as Linda is the creative director for Scott Brothers Entertainment. "Getting into the swing of working and being together came naturally for us," Drew has said (per Country Living). "What's not so easy is making sure that we always make time for ourselves first."
In fact, Drew has admitted that their busy work and travel schedule made starting a family difficult. In addition to "Property Brothers," Drew and Jonathan have four other shows on HGTV, as well as product lines, books and a magazine, Reveal. But Drew was willing to make some sacrifices so he and Linda could have a baby. "I think it's spending less time working and more time with ourselves. If we're always on the road filming, it's really tough to grow a family," he told People. "I don't want to keep delaying. I know Linda is going to be an amazing mom, and I hope I'll be a great dad.
And now it looks like the couple's dream has turned into a reality.
Drew Scott and his wife are expecting a baby next year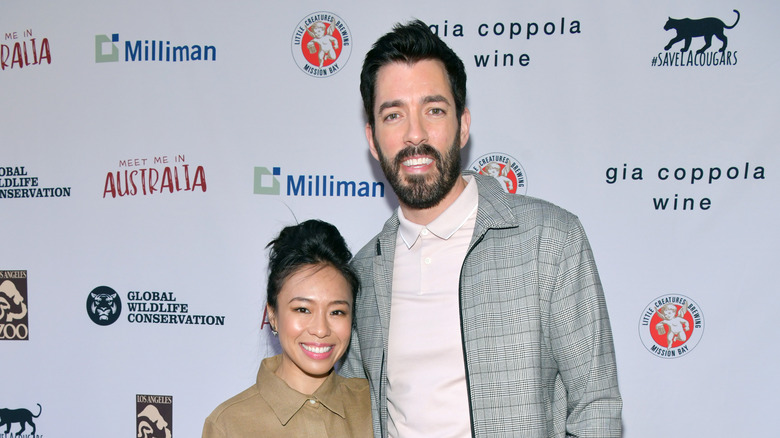 Rodin Eckenroth/Getty Images
Drew Scott and Linda Phan have announced that they are expecting a baby, due in May 2022. The happy news comes after the couple went through two years of fertility treatments, including IUI and IVF.  "It has been an adventure to get here! We know we're not alone in this experience and that everyone's is filled with unique challenges along the way," they wrote in an Instagram post. "We hope as we grow through this, that even one of you reading this can also feel a little less lonely in whatever path you're on!"
While Drew and Linda weren't initially sure they wanted to share their fertility journey with the public, they decided to come forward in the hopes that their story might inspire others who are struggling to conceive. "I think that this creates a bit more of a community of people who have either been through the process or are about to go through the process or have been having certain difficulties to realize, you're not alone," Drew told People. "There are a lot of us that have had complications and I think that something like this is something that we should talk about, because then it doesn't make it as scary a thing. It makes it something that is more relatable."