The Truth About Drew Scott's Wife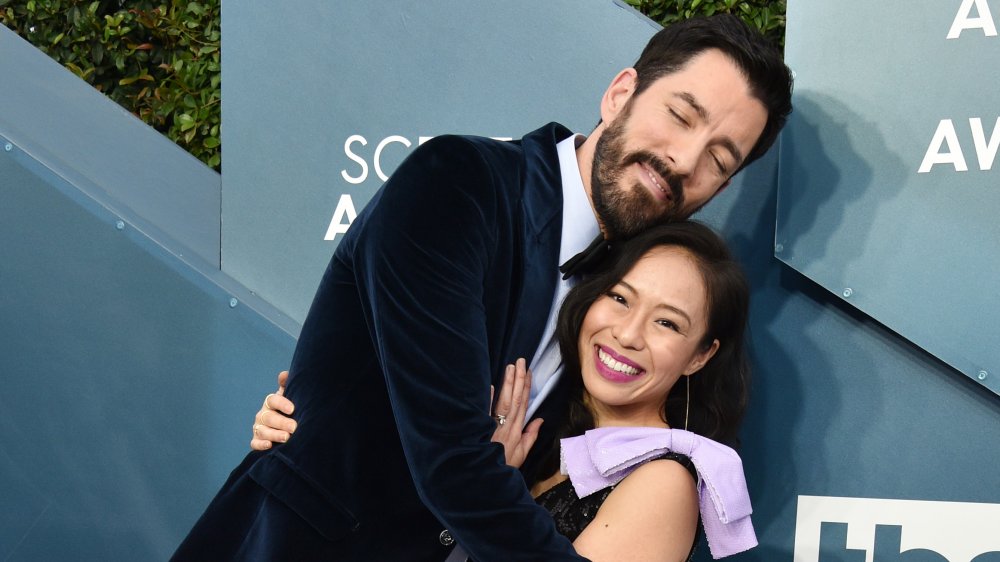 Gregg Deguire/Getty Images
Property Brothers star Drew Scott broke a lot of hearts when he tied the knot with long-time girlfriend Linda Phan. The couple's stunning Italian nuptials played out on TLC special Linda and Drew Say I Do, which gave curious fans an insight into what their relationship is like. But there's much more to Mrs. Scott than simply being married to a HGTV star who, quite literally, towers over her both in stature and outsized personality (according to Heavy, Phan stands at just five foot two, compared to Scott's six foot four).
She's family-minded, a businesswoman, and a lover of Disney and decadent foods — and apparently she's ideally suited to her goofy giant of a man. The "longest first date ever," as Phan described it in an interview with People, surely led to a lifetime of happiness for a couple who are an actual match made in heaven. Or, rather, in Canada.
Linda Phan and Drew Scott go way back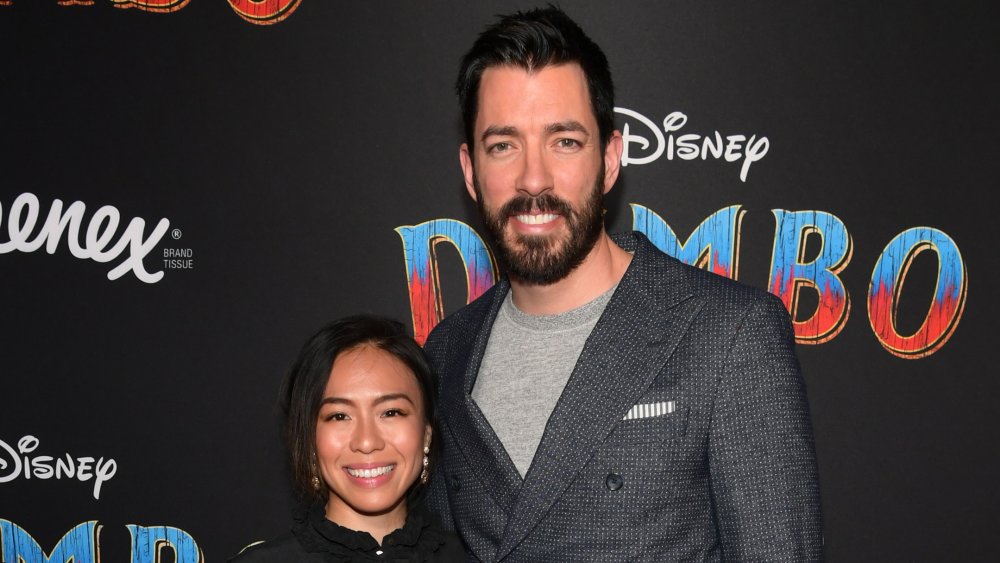 Emma Mcintyre/Getty Images
As Scott told People, he first met Phan at Toronto Fashion Week in 2010, where she was dressed as a member of the "fashion police" and handing out tickets to those deemed to be badly dressed (no word on whether the Property Brothers star himself earned a citation for his own outfit). Their first date was supposed to be just sushi and hot chocolate but turned into an all-nighter after Scott tagged along to a karaoke party with Phan.
She later shared on Instagram that it was, "Probably the first time I fell in love with [him]. The first of many times." The couple have since relocated to L.A. after spending several years living in Las Vegas with Scott's twin brother, Jonathan. Property Brothers at Home: Drew's Honeymoon House gave fans a look into their lovely new home, including their out-there choice of bedroom color.
Family, Disney, and food make Linda Phan happy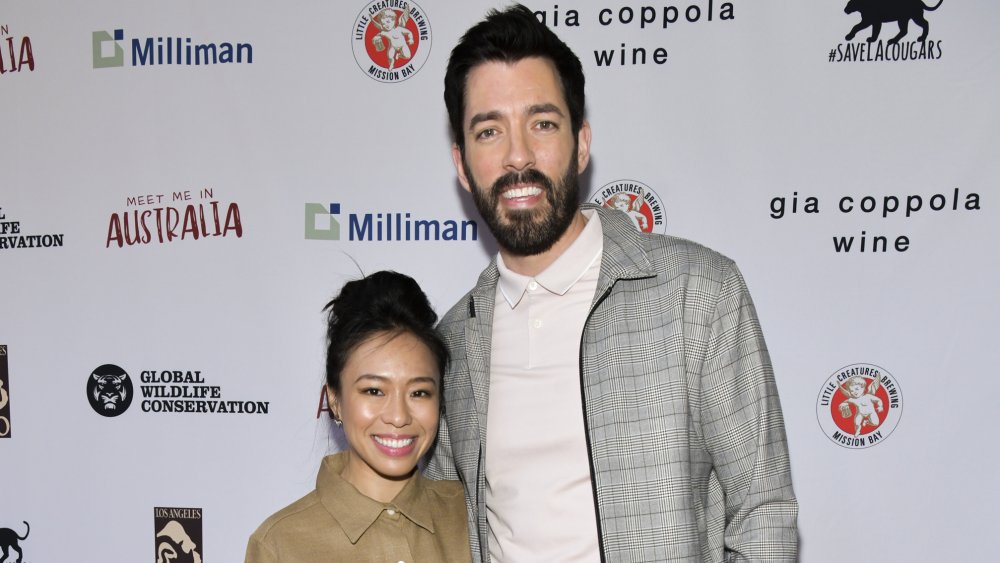 Rodin Eckenroth/Getty Images
Family is of utmost importance to both Scott and Phan. Her sisters assisted with picking out her wedding gowns as well as acted as bridesmaids on the day. Although they got married in May 2018, Phan has been an integral member of the Scott Brothers Entertainment team for many years, and currently serves as creative director. "We love what we do and that we can work side by side," Scott told Your Tango. Phan's first job, meanwhile, was at a movie theater, as she revealed in an interview with HGTV Canada.
She's got simple tastes across the board, from wanting to get married in Italy so they couple could, "Chow down on pizza, pasta, and gelato," as she told People, to Scott's Dr. Seuss-inspired proposal which, according to HGTV Canada, included a custom made cake. And she's such a Disney nut that "A Whole New World" from Aladdin is her go-to for karaoke. She's also a "crafting queen" as Scott proudly told People. However, as Phan told People, she'd happily give up her crafting space to make room for a baby.