Sara Ramirez Opens Up About What It Was Like To Come Out As Non-Binary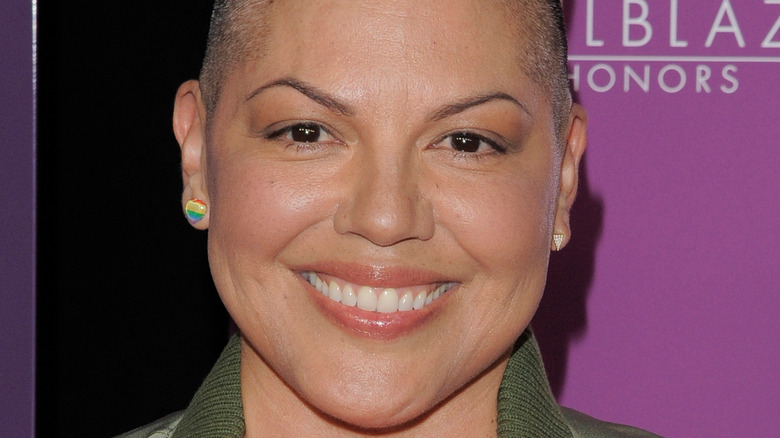 Ron Adar/Shutterstock
After many years — and much speculation — in December 2021, "Sex and the City" returned to our airwaves courtesy of a new, limited HBO series called "And Just Like That..." In addition to three-fourths of the core cast (Sarah Jessica Parker, Cynthia Nixon, and Kristin Davis), the show has also brought back other familiar faces, like Mario Cantone as Anthony Marentino and Bridget Moynahan as Natasha Naginsky. There's just one very notable familiar face missing, and of course, that's Kim Cattrall as the fabulous Samantha Jones.
In an attempt to fill the void left by Cattrall, "And Just Like That" has also introduced a number of new characters to the "Sex and the City" world (via New York Post). Amongst the new characters are Lisa Todd Wexley (Ari Nicole Parker), another Park Avenue mom like Charlotte; Dr. Nya Wallace (Karen Pittman), Miranda's professor at Columbia Law; Seema Patel (Sarita Choudhury) as Carrie's real estate broker; and Sara Ramirez as Che Diaz, a podcaster/comedian and Carrie's new boss.
Ramirez, like so many others, has been a fan of the show since it first aired back in the '90s. "Back then, as an actor who was just starting out with their work professionally, I had this dream that maybe I could guest star on the show one day — but then it ended," they shared. "I thought, 'Oh well, there goes that dream!' But then this [reboot] happened. So, I'm feeling really grateful."
SATC's first non-binary character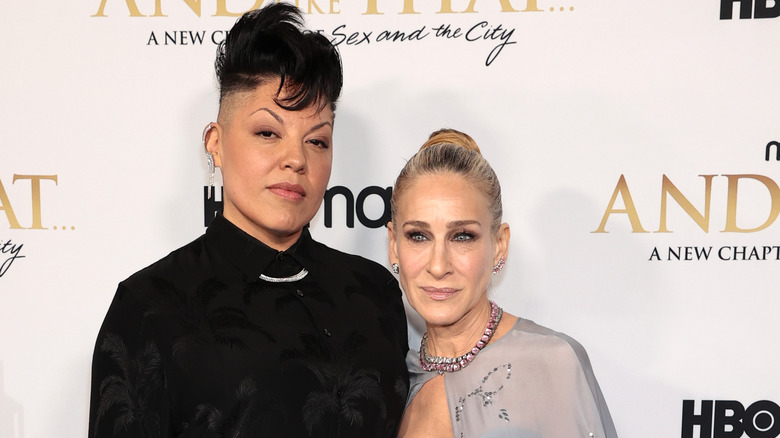 Dimitrios Kambouris/Getty Images
In addition to fulfilling their dream of being on "Sex and the City", Ramirez is also making show history by becoming its first non-binary character, which is also how the actor identifies in real life (via People).
Ramirez first came out as non-binary last year. "There was so much for me to unlearn, and I faced my own internalized oppression," Ramirez explained. "In this society, we often feel this pressure to live in these rigid boxes. When I stepped out of the box I had put myself in, I discovered my own possibilities for change."
And while Ramirez didn't adopt they/them pronouns until their coming out, they realize now that this is who they've been all along.
"I felt quite limited in the way that I could exist given that I was assigned female at birth ... I grew up under these conditions where I had to wear my hair a certain way or dress a certain way, things that felt really rigid and not right for my body."
Given Ramirez's personal experiences of being non-binary, they were thrilled to have the opportunity to play a non-binary character on "Sex and the City".
"It felt like a really organic, natural fit," they shared. "Che is someone who came out as non-binary later in life and who speaks their truth unapologetically. I thought, 'This character will teach me a lot about how to embrace the power that you have even against systems that would have you shut down."