The Truth About Alan Jackson's Neurological Disorder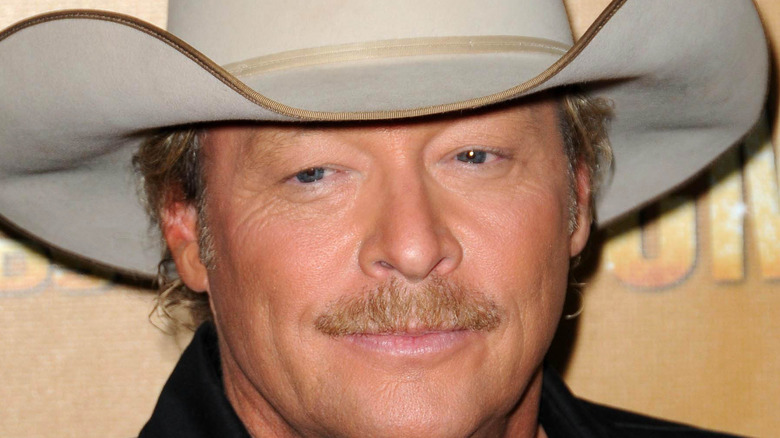 S Bukley/Shutterstock
Country singer Alan Jackson, best known for his hit song, "Don't Rock the Jukebox," has revealed he has been living with the neurological condition Charcot-Marie-Tooth disease (CMT), according to the New York Post.
Jackson told Jenna Bush Hager of NBC's "TODAY" show that he inherited the condition from his father and has been living with the nerve condition for 10 years. While he did not explain why he decided to go public with the news, it may be because his balance is being affected.
"There's no cure for it, but it's been affecting me for years," he told TODAY. "And it's getting more and more obvious. And I know I'm stumbling around on stage. And now I'm having a little trouble balancing, even in front of the microphone, and so I just feel very uncomfortable."
According to MedlinePlus, Charcot-Marie-Tooth disease is known as the "most common inherited disorder" involving the peripheral nerves. These are nerves outside of your brain and spinal cord, which affect a person's sensation in their extremities, such as the hands and feet.
Alan Jackson has been diagnosed with Charcot-Marie-Tooth disease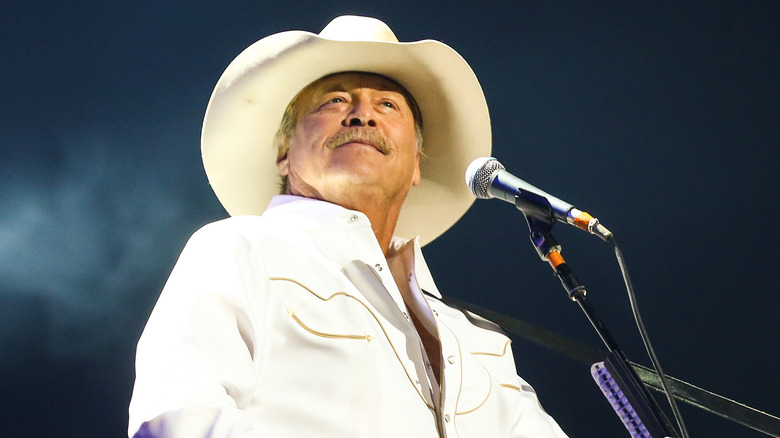 Terry Wyatt/Getty Images
Singer and songwriter Alan Jackson has not allowed the neurological condition to slow down his touring schedule, according to NPR. However, the disease has impacted his ability to balance, which is a common symptom in people diagnosed with the disease.
According to the Cleveland Clinic, CMT does not affect a person's life expectancy, but the disease can cause several symptoms, such as more falls and tripping, leg weakness, and a decrease in sensation in the legs and feet. Symptoms also vary in severity from person to person.
The good news is that the disease can be managed through physical and occupational therapy, foot surgery, and medication (via the Mayo Clinic). For instance, Julie Newmar, who played Catwoman in 1960's "Batman," and comedian Anthony Ramos, use leg braces to help with CMT symptoms, per Charcot-Marie-Tooth News.
The "Here in the Real World" singer, who was inducted into the Country Music Hall of Fame and Museum, likely has experience on how to best manage the disease, given his father lives with the disease. The father of three with his wife, Denise, has managed the condition for more than 10 years (via the U.S. Sun).
"It's not going to kill me. It's not deadly," Jackson told TODAY.
We are glad to see Charcot-Marie-Tooth disease has not deterred Jackson from doing what he does best: writing and performing country hits.