What Is The Age Requirement To Go On The Bachelor Or Bachelorette?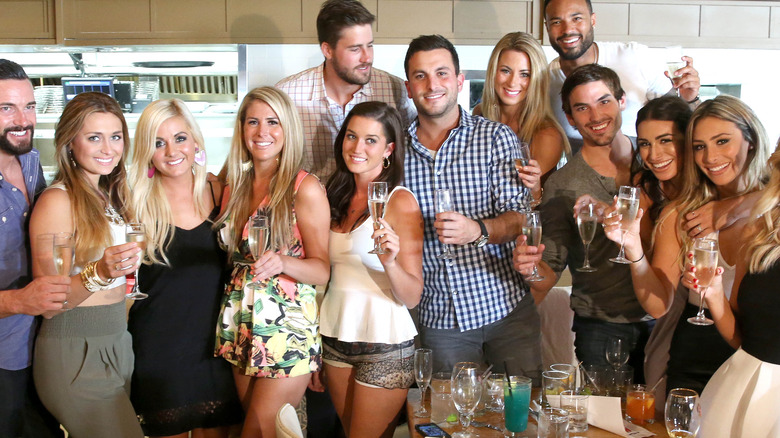 Jesse Grant/Getty Images
Fans can't get enough of "The Bachelor" and "The Bachelorette" franchises. Viewers watch as one leading lady or man is selected to date dozens of beautiful singles in hopes of finding their future spouse. According to Bustle, before the contestants can try to win the heart of the show's star they have to apply and be vetted, and there are plenty of requirements if you want to appear on the wildly popular series.
Of course, contestants need to be single if they want to appear on the series. In addition, they also have to pass a background check. The eligibility requirements for both shows state that hopefuls may not be convicted of a felony or have had a restraining order placed against them. Contestants also have to give production permission to film them at all times. The cameras are always rolling on the cast members, and they can only escape them when they are using the bathroom and getting dressed.
There are also reportedly some medical and psychological tests that the applicants have to be subjected to before they're allowed to appear on the show. And, there is an age requirement if you are looking to find love on "The Bachelor" or "Bachelorette."
The age requirement for The Bachelor and Bachelorette may be younger than you thought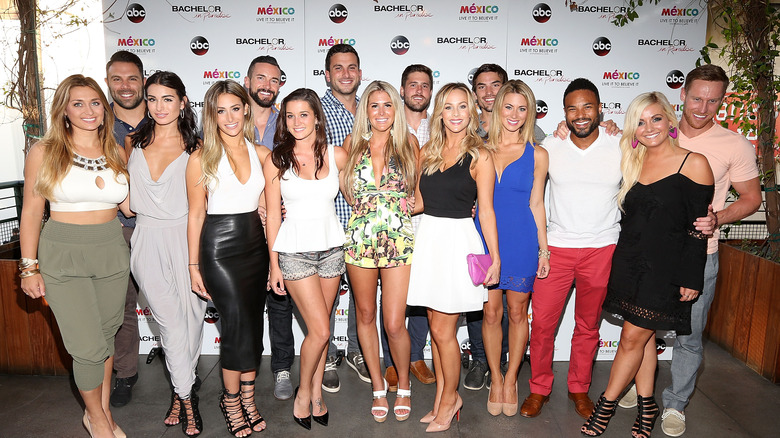 Jesse Grant/Getty Images
In addition to all of the rules that contestants need to follow to be cast on "The Bachelor" or "The Bachelorette," they also have to be of an appropriate age to apply. According to the official eligibility requirements of both show, applicants of the show must be at least 21-years-old, which would make them legally able to drink and gamble. Of course, some fans may believe that 21 is still a bit young to be looking for your future spouse on reality television.
Distractify notes that the level of emotions as well as the fame that could possibly come from an appearance on the ABC reality TV franchise may be hard for a younger person to process. Especially, since the human brain isn't fully developed until the age of 25. There have been some young contestants on the shows in the past. However, the majority of them range from their mid-20s into their 30s, which seems like a better age to be ready for a marriage proposal.
So, the next time you're watching "The Bachelor" or "Bachelorette," it may be fun to pay attention to the contestants' ages.