The Real Reason Jennifer Lopez Avoids Coffee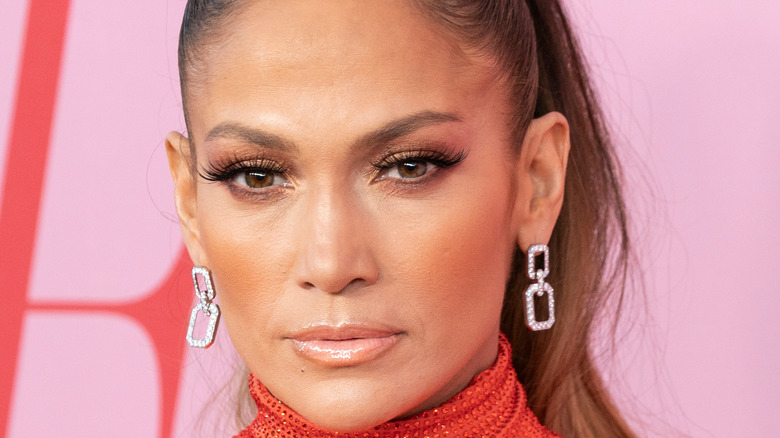 lev radin/Shutterstock
J.Lo is one of the biggest stars in the world, but one thing you probably never knew about Jennifer Lopez is that she never drinks coffee as long as she can avoid it. This may seem hard to believe because she's so busy with her acting, singing, and influencing careers, but Lopez runs on her own energy. This fun fact about the global superstar has gotten lost as many wonder about Jennifer Lopez's dating history or her various ventures in the entertainment industry, but it's inspiring to see that some celebrities accomplish everything they do without coffee's extra kick.
And Lopez has accomplished quite a bit. In 2022 alone, IMDb notes that her acting credits include "Marry Me," "Shotgun Wedding," and "The Mother." These films come after her years-long executive producer role on "The Fosters" and its spinoff series "Good Trouble" and her lauded starring role in 2019's "Hustlers."
J.Lo stays booked and busy, but how does she accomplish all of this without the world's favorite magical bean elixir?
J.Lo avoids caffeine to maintain her skin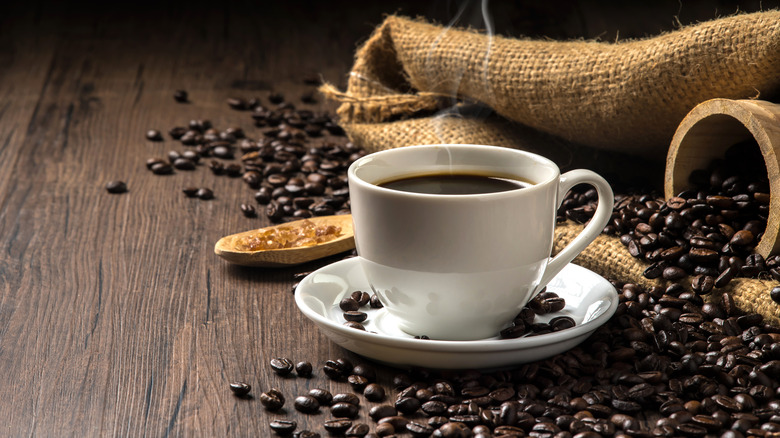 Kingmaya Studio/Shutterstock
It may seem like it, but J.Lo hasn't always been famous. Jennifer Lopez had a surprising job before she was famous and her name is now known around the entire globe. Now, the world gets to know her little by little, which includes now understanding why the superstar doesn't drink coffee.
According to Insider, Lopez explained to Us Weekly in 2016 that she avoids coffee and other sources of caffeine for beauty reasons. "I don't drink or smoke or have caffeine," she reportedly said. "That really wrecks your skin as you get older." It's safe to say then that Lopez isn't staying up to date on the latest coffee hack on TikTok or the latest Starbucks drink release.
Her reasoning ultimately makes sense, both for her and generally. Lopez is an icon in the beauty and fashion world, so maintaining her appearance in this way is logical. Furthermore, Byrdie explains that caffeine — and therefore coffee — can have a number of effects on the body. It can raise your stress levels, interrupt your sleep cycle, and, yes, damage your skin.
At minimum, coffee drinks can lead to acne breakouts, but some worry about its long-term effects. However, coffee also has positive traits. "Caffeine has been shown to be beneficial for your skin," dermatologist Gary Goldenberg told Byrdie. "It has antioxidant properties and has been shown to be anti-inflammatory."
Ultimately, how much coffee/caffeine you consume is what affects your skin, and the acne breakouts are typically caused by the sugar and milk in coffee, not the coffee itself.