How Nicole Martin Came To Star On Real Housewives Of Miami - Exclusive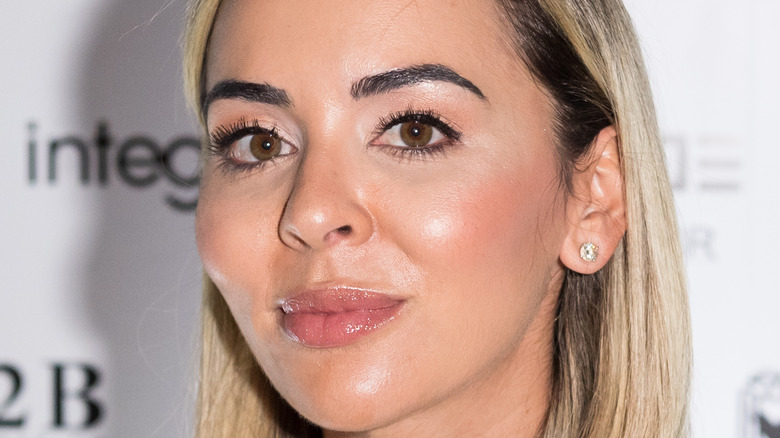 Jason Koerner/Getty Images
If you've ever wondered how people make it onto reality television, you're not alone. From the extensive application process of "The Bachelor," to the auditions on competition shows like "The Voice," there doesn't seem to be one set way to make it big in the reality TV realm. But what about shows that follow the personal lives of their stars? How do these personalities make it in front of the camera, and do they always have to come from entertainment backgrounds? Turns out that franchise-defining stars can originate from immensely different walks of life, and no one embodies this more than Nicole Martin.
Martin is one the newest additions to the recently revived "The Real Housewives of Miami," and it's safe to say that her background doesn't exactly scream, "I want to be on television." A board-certified anesthesiologist and assistant professor of clinical anesthesiology at University of Miami Hospital and Clinics (via Bustle), Dr. Nicole Martin isn't the type of person you would typically associate with "Real Housewives" franchise stars like Lisa Rinna or Erika Jayne. 
So how exactly did this medical professional and mom end up in front of the camera? In an exclusive interview with The List, Martin told us how she came to star on "The Real Housewives of Miami."
Did Nicole audition for the show?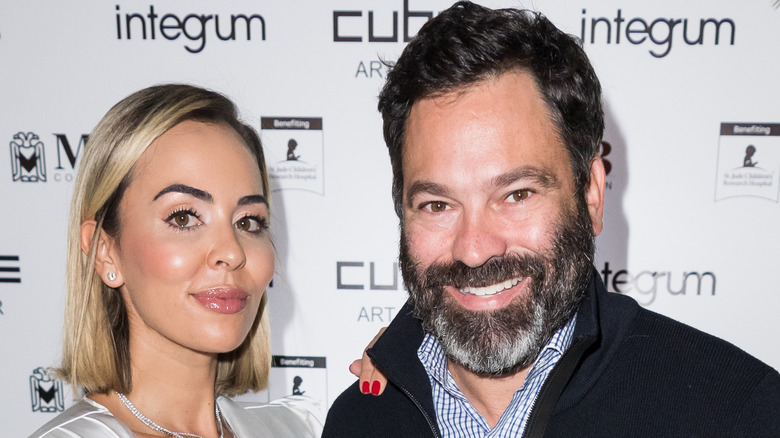 Jason Koerner/Getty Images
So what does the process look like for someone who wants to star on a "Real Housewives" show? For Dr. Nicole Martin, it was all about connections. We all hear that the entertainment industry is all about who you know, and while you definitely need talent and charm to get there, Martin's pre-existing contacts made the whole process easier. Martin shared that a good friend of hers — a prominent celebrity therapist with "a lot of high profile clients" — put Martin on the show's radar.
Originally, the therapist herself was approached to star on "The Real Housewives of Miami," but while she was not interested in the venture, she put Martin's name forward. "[She] was like, 'Listen, it's not for me. I have a lot of very private conversations and private clients that I don't think would appreciate that, but I think that I have the perfect person for you,'" Martin shared of the experience. "And so, she brought the idea to my attention. I started speaking to a couple people, and then the ball just kept rolling, and before I knew it, here I am."
Martin told The List that while she initially thought her friend's pitch was "crazy," she warmed to the idea. "She pointed out, 'You've had a really unique upbringing, you've overcome so many challenges, and it's something that's really inspiring to young people ... and if you have the courage to share that with people, you can really inspire women to overcome anything.'"
Nicole's life has drastically changed since joining the cast
If anyone knows what it's like to overcome, juggle, and transform, it's Martin. She shared that "The Real Housewives of Miami" has been "a big change" in her life, and that her day-to-day comings and goings are a stark contrast to her medical school days.
"When you're going to medical school and you're studying, everything is so structured. You don't even get to pick the classes you want to take. There's all these prerequisites and you're just going down this path, not deviating, and before you know it, eight years have gone by and you really haven't done anything out of the box," she said. "And so now, I'm at a point in my life where my career is established and I wanted to do something fun, different, take a personal challenge to think outside of the box and do something that was completely new."
Take it from us — Nicole Martin is not a personality you'll want to miss in the new season of "The Real Housewives of Miami."
New episodes of "The Real Housewives of Miami" are available Thursdays on Peacock.