The Weirdest Christmas Gifts The Royals Have Ever Given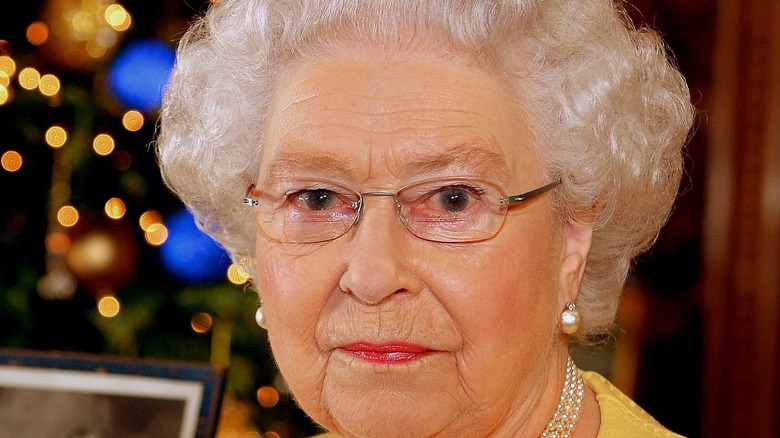 Pool/Getty Images
The royal family is known for its festive holiday traditions. Queen Elizabeth and her family usually travel to Sandringham to spend the holidays in Norfolk (per Us Weekly). They also share many festive meals together over the course of the holidays, decorate a tree together, and often attend church together as a family during their celebration. However, perhaps the most fun tradition that the royal family upholds is giving each other silly and strange gifts. Over the years, the royals have come up with some very interesting gift ideas for one another.
According to BestLife, the royal family has one tradition that always keeps them in stitches during the holiday season. Queen Elizabeth and company reportedly exchange gag gifts each year, and the custom is said to have become a favorite of the family. The tradition was started by the queen, who "thought it best many years ago to take the pressure off of finding the perfect gift and make the exchange really good fun," an insider revealed. The gifts are reportedly laid out on the table after tea time, and we can only imagine the fun the family has opening the silly presents.
Of course, the family tries to find the most perfectly imperfect gifts for their loved ones to open on Christmas Day.
The royals have a history of giving gag gifts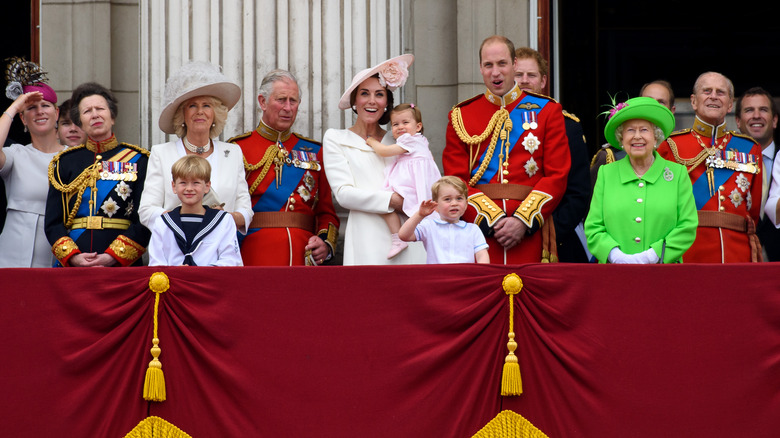 Ben A. Pruchnie/Getty Images
According to BestLife, Prince Harry has been one of the most lauded gag gift givers when it comes to delighting Queen Elizabeth. In the book "Finding Freedom," authors Omid Scobie and Carolyn Durand revealed that Prince Harry has given Queen Elizabeth many chuckles. "One year, Harry reportedly gave the Queen a shower cap emblazoned with the phrase, 'Ain't life a [expletive],' which she loved. Another time, he gifted his grandmother a Big Mouth Billy Bass singing toy that was said to sit proudly in Balmoral, her Scottish retreat, and provide the Queen with great laughs," the book reads.
Meanwhile, Duchess Kate Middleton once gave Harry a "Grow your own girlfriend" kit before he met Meghan Markle (via Express). Meghan was said to previously wow Prince William with a spoon that read, "Cereal killer," which he reportedly found "hilarious." Meghan also reportedly thrilled the queen with the gift of a singing toy hamster, which was said to have left the monarch in "hysterics." Prince Charles' favorite gift ever is rumored to be a white leather toilet seat that was given to him by his sister, Princess Anne. Prince Charles allegedly loves the gift so much that he's said to bring the toilet seat with him when he travels overseas.
It's fun to imagine the royals trying to outdo each other and opening silly gifts on Christmas. It makes the famous family all the more relatable to fans across the globe.