The Viral TikTok Mascara That's A Stocking Stuffer Must-Have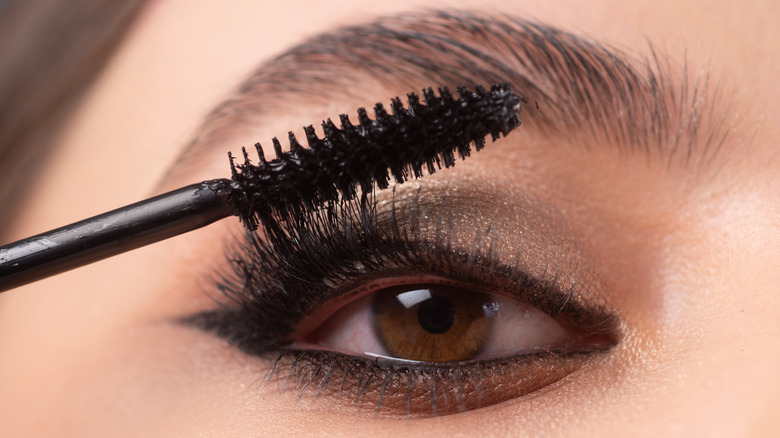 Volodymyr Tverdokhlib/Shutterstock
We may receive a commission on purchases made from links.
We can try to deny it as much as we'd like, but TikTok has essentially run our lives for the past year. What began as innocently downloading an app to see what the hype is all about quickly transitioned into daily check-ins, and escalated even faster into sleepless nights filled with scrolling. As any true TikTok addict can admit, it's had a chokehold over us. It's somewhat addictive and certainly a huge time-suck, but with the bad comes the good. Checking in to see if it's a bones or no bones day, watching Gen Z-ers trying to change the world for the better, and seeing people connecting through laughter has definitely created heartwarming moments (via Vogue).
Another side of TikTok that's equally as addictive is the beauty world. With countless videos of tutorials and product reviews, going viral on TikTok has become the new marker of success for a beauty brand. Once the people have spoken, a single product can sell out instantly. We're here to tell you all about the latest mascara hype that you absolutely need to pop into your loved one's stocking.
Maybelline has done it again with its Sky High Mascara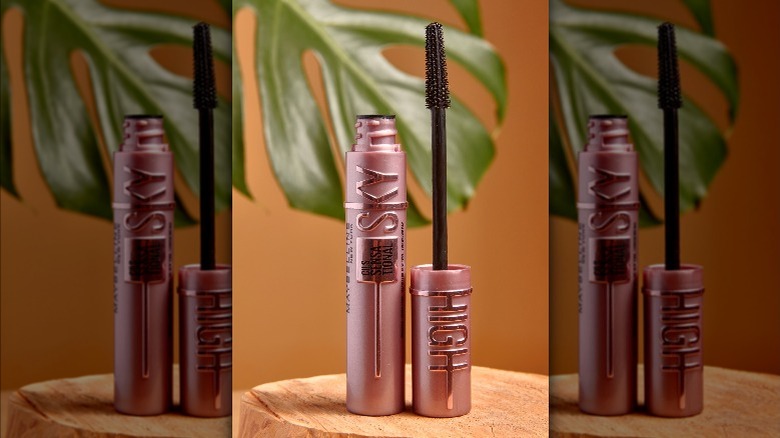 Kurachik/Shutterstock
From The Ordinary's peeling solution to basically everything from Glow Recipe, TikTok has had a direct influence on the beauty world (via E!). With thousands of beauty TikTokers, only a few products manage to achieve full-fledged viral status. Maybelline isn't a stranger to being popular, as its had countless product releases that wound up becoming holy grails for many (via Byrdie). So, when it dropped a new mascara that costs only $11.49 and was followed by an influx of TikTok reviews, deeming it iconic, everyone listened (via Shape). 
Not only has Maybelline's Lash Sensational Sky High Mascara been featured in countless TikToks where the user has results that resemble lash extensions, but it has some of the most glowing reviews that are seriously convincing (via Byrdie). Women's Health writer Neha Tandon shared her very honest review, and even she couldn't resist raving about the mascara. She claimed it made her lashes "look totally natural and like I got extensions rather than like I am actually wearing mascara." 
According to Byrdie, users have also said, "I haven't tried another mascara since. I'm obsessed," and, "All I need is two coats and I'm good to go." It really sounds like you can't go wrong with investing less than $12 for these transformative results.