How Days Of Our Lives Has Changed Over The Years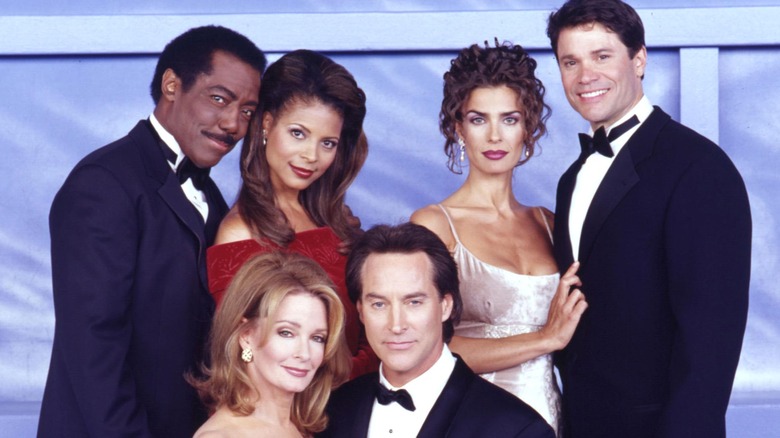 Getty Images/Getty Images
"Days of Our Lives" has been a daytime television staple for more than 55 years. The NBC soap opera has created some of the most beloved characters and dramatic moments to ever be aired on the small screen. Of course, the show had humble beginnings. The series was created by Irna Phillips, Ted Corday, and Allan Chase, who collaborated to bring fans a soap set in a Midwestern town (via Soap Hub). The show originally focused on Tom and Alice Horton, beloved citizens in the fictional town of Salem, who were busy raising their five children.
However, through the years, the show has changed quite a bit. Not only have the themes and storylines evolved with time, but there have been a great many changes over the years. In addition, there are now multi-generational fans watching the show together as it has become a family tradition in many American households.
The cast of DOOL has undergone many changes over the years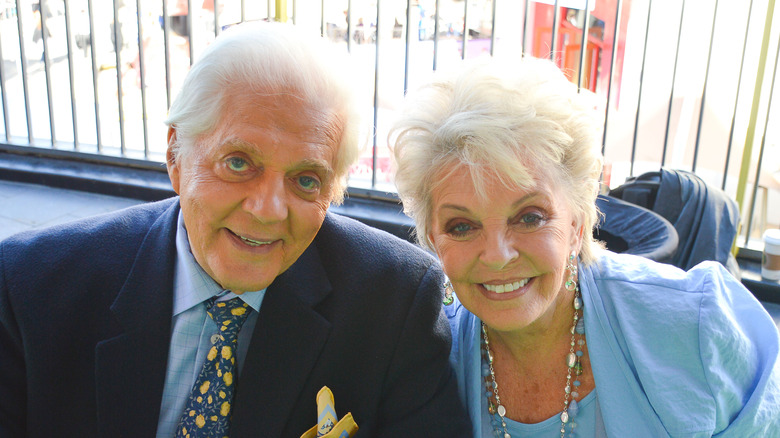 Michael Mattes/Shutterstock
Longtime fans of "Days of Our Lives" may remember when the soap opera was just a half-hour drama that aired on NBC. However, all that changed in 1975 when the sudser made the move to become an hour-long series, making it only the second hour-long soap of the time (via Click Americana).
Over the years, fans have grown to love the cast of the show. Actors such as Suzanne Rogers (Maggie Horton-Kiriakis), Deidre Hall (Marlena Evans), and James Reynolds (Abe Carver) have been central to many storylines for decades, per TV Overmind. In addition, actress Susan Seaforth Hayes, who plays the role of Julie Williams, is the only cast member to appear in all six decades that "DOOL" has been on the air (via Filmi Feed). Of course, there has been a revolving door of cast members, including some who have gone on to become big stars such as Mila Kunis, Jensen Ackles, Pamela Anderson, Vivica A. Fox, Pat Sajak, Tara Reid, LeAnn Rimes, Ashley Benson, and Andrea Barber (via People).
Sadly, big changes occurred on the soap when actors such as MacDonald Carey (Tom Horton), Frances Reid (Alice Horton), and Joseph Mascolo (Stefano DiMera) sadly passed away and their iconic characters were retired from the storyline, per Soap Opera Digest.
The storylines are more diverse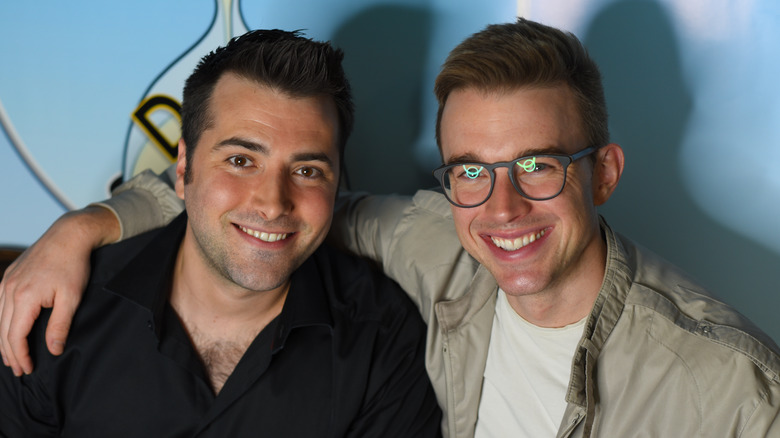 Michael Mattes/Shutterstock
While the soap first started out as a story about the Horton family's struggles and triumphs, the soap took a turn when it began to air plots based on subjects that weren't as widely explored on television at the time. One thing that "Days of Our Lives" hasn't shied away from is its narrative about mental health. Over the years there have been characters who have struggled such as Laura Horton, who was portrayed struggling with her mental health beginning in 1980 per Soap Central.
Laura's grandchildren have also faced mental health struggles. Abigail Deveraux was diagnosed with a split personality disorder  (via TV Insider). Meanwhile, Abigail's younger brother JJ Deveraux was previously involved in a heartbreaking storyline where he prepared to commit suicide after accidentally shooting family friend Theo Carver (via She Knows Soaps).
The show also made history in 2014 when it aired its first-ever same-sex marriage when Will Horton and Sonny Kiriakis tied the knot, per Fame 10.
A lot has changed in Salem over the years. However, fans still love to tune in to see their favorite characters navigate their ups and downs in Salem as they have for decades.
If you or anyone you know is having suicidal thoughts, please call the National Suicide Prevention Lifeline​ at​ 1-800-273-TALK (8255)​.