The Bidens Hint At Getting Yet Another Animal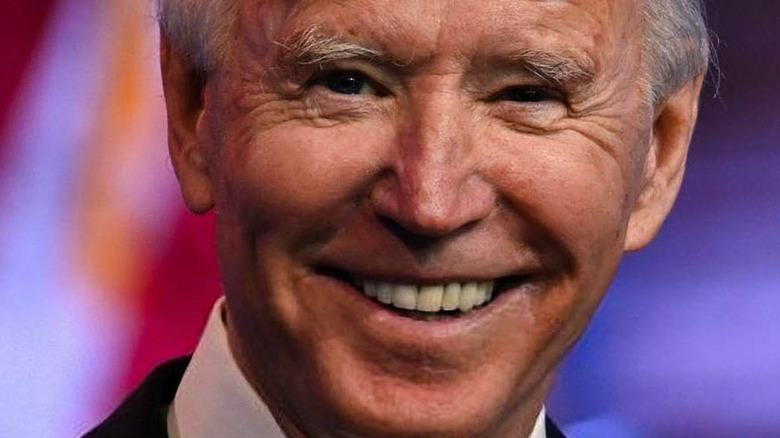 RedhoodStudios/Shutterstock
Animal lovers rejoiced when Joe Biden moved into the White House and brought his two dogs with him. Before former President Donald Trump broke the tradition and went into the presidency with no animal companion, presidents of the past have had everything from ponies to turkeys as pets (via White House History). Trump was the first president in 100 years not to have a dog (via Snopes).
Biden brought the love of furry friends back into the nation's capital. Sadly, one of his pups, Champ, passed away in June (per NPR). However, there was still a dog in the White House, with the Bidens the first to bring a rescue dog onto the capital grounds. Major had some anxiety issues in his new home and left the grounds to go to a place where he would feel more at ease.
Now, the Bidens have brought another dog into their lives, a puppy named Commander. But the Bidens are not done adding furry family members into their lives.
A feline will be making its way into the capital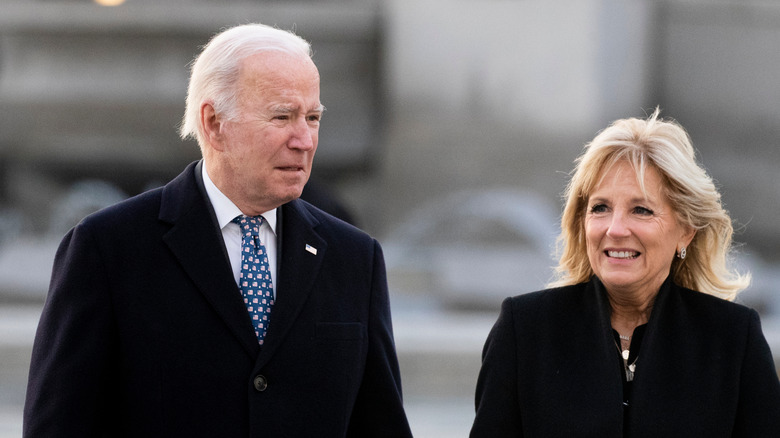 Bloomberg/Getty Images
There have been rumors swirling that the Bidens are not done adding pets to their presidential family. This time, however, the new member of the Biden squad will have whiskers. According to Us Weekly, there will be a cat moving into the White House come January.
It seems the cat will be coming from a rescue, as it is currently living with foster parents. There is no set information regarding a name, but what we do know is the cat will be moving into the capital in early 2022.
It's been a while since a feline friend was roaming the halls of the White House. Before Joe Biden brings in his new companion, the last president to own a cat was George W. Bush (per Newsweek). The black cat was named India and lived to be nearly 20 years old, passing away just before Bush's presidency came to a close.
Other presidents to own cats include Abraham Lincoln, Theodore Roosevelt, John F. Kennedy, Jimmy Carter, Ronald Reagan, and Bill Clinton, just to name a few. While dogs have typically been the pet of choice for presidents, cats have been in and out of the White House for decades.