The Heartbreaking Death Of Actress Sally Ann Howes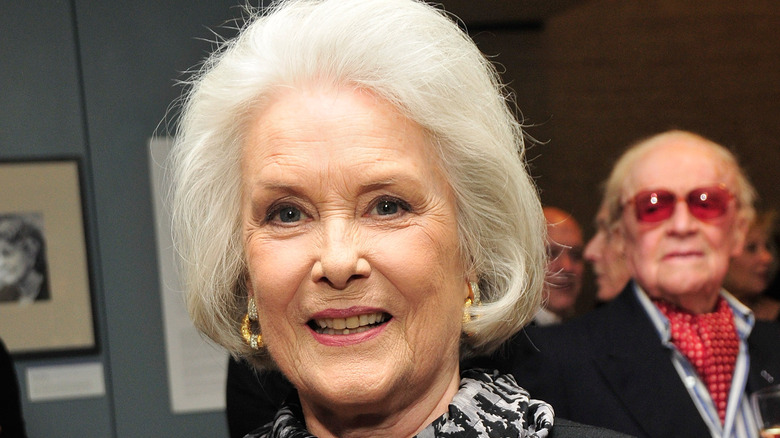 Ben Gabbe/Getty Images
Sally Ann Howes, best known for her roles in Chitty Chitty Bang Bang and My Fair Lady, has died at the age of 91. Her son, Andrew Hart Adler, took to Instagram, posting a picture of him and his mother in 1967 with the quote: "You are finally with Douglas. All my memories of you live on." Howes' husband, literary agent Douglas Rae, had died in September 2021 (via The New York Times).
There has since been an outpouring of love for the now-deceased actress. To actress Caroline Sheen, Howes was "a glorious inspiration." Actress Emma Williams, whose first West End Role, according to the DailyMail, was playing Truly Scrumptious in Chitty Chitty Bang Bang, said in a tweet that Howes "was the epitome of class, a generous and kindly soul who offered the sweetest words of advice and support to me when I met her. I will forever be grateful."
The life of Sally Ann Howes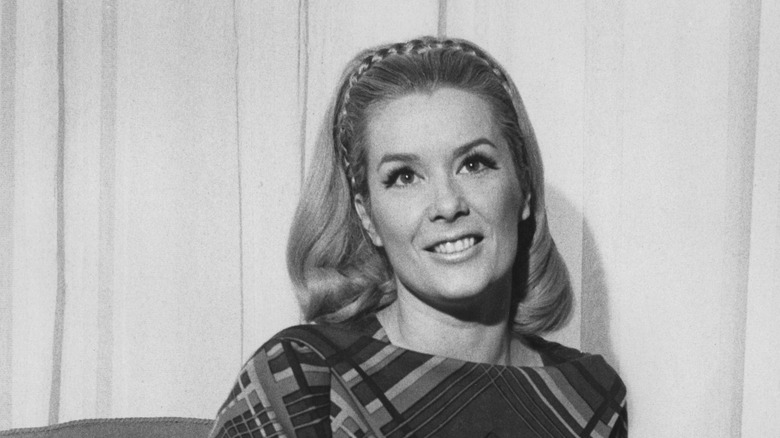 Leonard Burt/Getty Images
Sally Ann Howes started acting at age 12, according to the BBC, and had a career that spanned over six decades. Born to performer Bobby Howes and actress/singer Patricia Malone, acting seemed like it was Howes' birthright. By the age of 20, Howes began performing musical theater, which included an 18-month West End Run starring in "Paint Your Wagon," where she acted alongside her father (via Daily Mail).
Howes' biggest breakout musical role was in 1958, when she replaced Julie Andrews as Eliza Doolittle on Broadway. But it was her role as the lead actress in Brigadoon that won her a Tony Award in 1963 (via BBC). Most of us know her for her role as Truly Scrumptious in the 1968 film "Chitty Chitty Bang Bang," where she starred alongside Dick Van Dyke (via IMDb).
The actress's true love remained theater even after her on-screen success. According to the BBC, Howes once said "I would have liked a film career, but I didn't pursue it — I just loved connecting with an audience. The theatre is a drug. The problem is that to be remembered, you have to do films." Howes will certainly be remembered for both.