Nick Viall Has Some Thoughts About The New Bachelor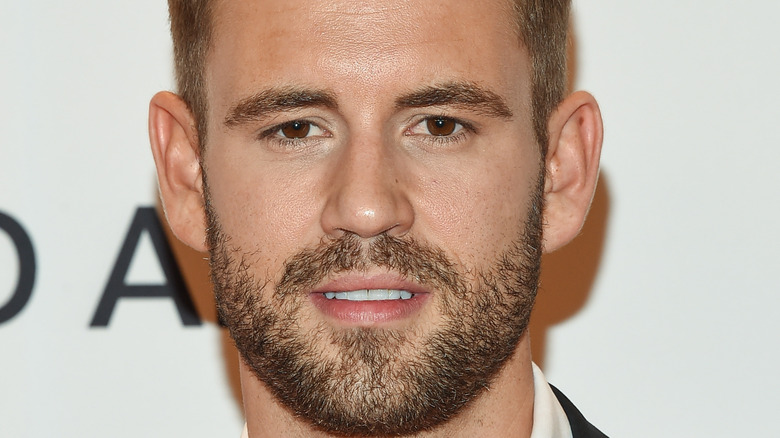 D. Free/Shutterstock
Clayton Echard has officially been named the new star of "The Bachelor." Echard was first introduced to fans during Michelle Young's season of "The Bachelorette," and seemed to win over producers as their choice for ABC's next leading man (via Parade). Sources told Us Weekly that the producers instantly liked Echard and that he "stood out right off the bat." The insider added, "Producers ended up going with him because they believed he was the best fit for the role. They wanted to switch things up and go with someone new and someone who hasn't been in the spotlight yet."
However, many fans of the show seemed to be confused about why Echard was the man chosen out of all the men available for the job, and they didn't hesitate to express their opinions on social media. Meanwhile, it seems that it wasn't just fans who were surprised by Echard's casting. Former "Bachelor" star Nick Viall has also spoken out about his concerns for the upcoming season of the show.
Nick Viall says he's confused about Clayton's casting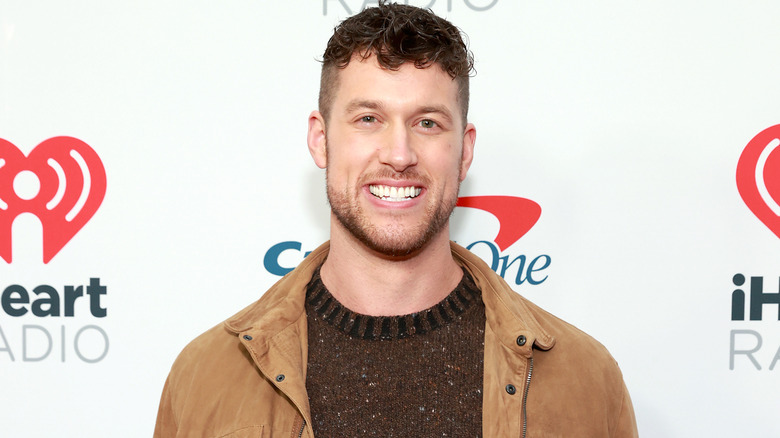 Matt Winkelmeyer/Getty Images
According to People, former "Bachelor" star Nick Viall says he doesn't understand why Clayton Echard was named as the new leading man of the franchise. Viall has plenty of experience with the show, as he was the runner-up on two seasons of "The Bachelorette," and appeared on "Bachelor in Paradise" before heading his own season.
"I've been kind of critical of the selection," Viall told the magazine. "It's nothing against Clayton, he seemed like a nice enough fellow, but just looking at Michelle's top four, each of the top four has better storylines, more charisma. They have out-shined Clayton in every possible way."
Based on Clayton's portrayal during Michelle's season, Viall anticipated "a lot of platitudes and a lot of very high level 'nice.' It'll all sound nice, but none of it will sound real," he said to People, adding, "I hope Clayton proves us wrong and I'm very much rooting to watch this season and say to myself, which I have in the past, 'You know what, I didn't agree with this selection, but they got it right.' ...but as it stands right now, I don't get it." When he appeared on the "Chicks in the Office" podcast, the former Bachelor wondered why fans should "want to watch Clayton find love. ... What's his story? Why should we feel connected to him?"
It seems that Viall, like the rest of the fans, will be tuning in to see if Echard finds love when "The Bachelor" begins airing in January.