Nick Viall Shares The Advice That He Gave To Bachelorette Katie Thurston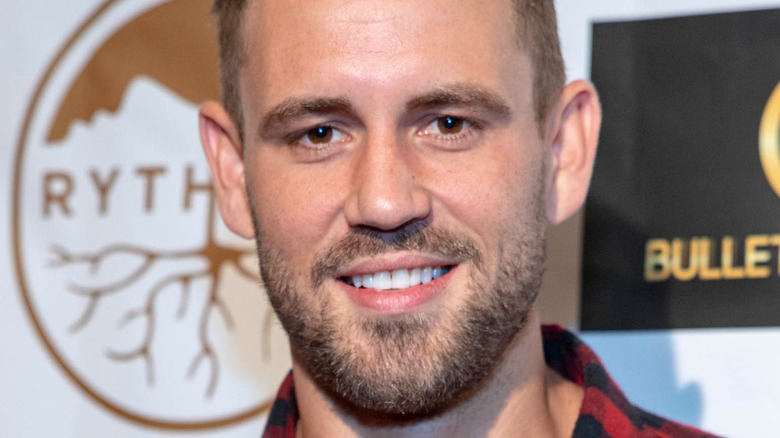 Shutterstock
Nick Viall is dishing on his appearance on Katie Thurston's season of "The Bachelorette." The former Bachelor reveals that he was there to help Katie through some drama and get down to the true intentions of some of her contestants. One of the men that Nick singled out is Thomas Jacobs, whom he says may not have been there for the right reasons, per Entertainment Tonight.
"Thomas is a very charming, good-looking guy. For me, just listening to Thomas, he just kind of sounded like a guy who was very 'on,'" Nick said. "The things that came out of his mouth sounded more like platitudes, rather than things that he was really thinking and feeling. I got to talk to some of [the men], and it was pretty clear that Thomas hadn't had a lot of individual one-on-one time with Katie, so it's kind of like, where is this coming from? I had my eye on him, in terms of a guy who might just be saying things rather than saying what he means," Nick added. The former "Bachelorette" runner-up also revealed that he would be asking some tough questions of the men during his appearance on Season 17. He also shared some advice that he gave Katie in hopes of helping her through the process.
Nick Viall encourages Katie Thurston to really listen to her contestants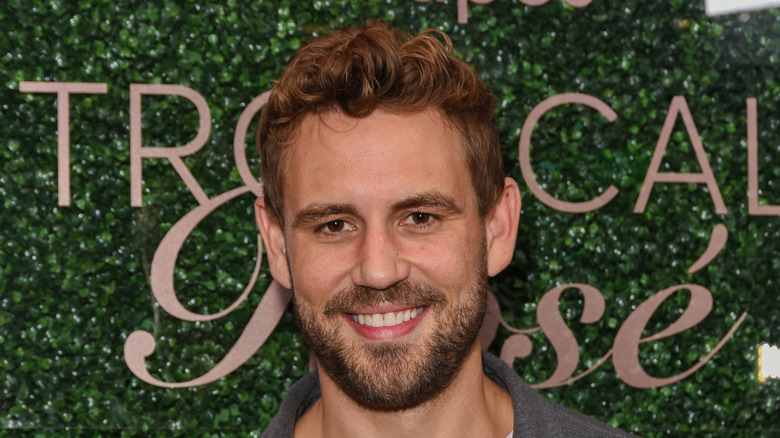 Presley Ann/Getty Images
According to E! Online, Nick Viall revealed that going into his appearance on "The Bachelorette" he gave Katie Thurston his best advice. "I just told Katie to pay attention to the guys' answers. It's very easy in that world to get caught up in the moment. You get caught up in the pretty faces, sort to speak ... It's very easy to say what you think sounds nice and what you want to hear," Nick revealed, adding that every contestant has likely thought about the possibility of becoming the next Bachelor. "I think every guy goes on there wondering if it would be possible. They've all thought about it," he says.
Meanwhile, Nick says that he's confident that Katie, or anyone else, can find love on reality TV, saying other couples have "proven it is possible." However, there's a lot of pressure that goes along with sharing your love life on television. "You have to deal with so much crap that most relationships don't have to deal with. A lot of the challenges and struggles that these relationships have, you're not really sure if that's because of your compatibility or you're dealing with so much added pressure, so I think that causes you to stick it out maybe a little longer, just to be sure," Nick admitted. Fans can more of Nick when he appears on "The Bachelorette" Monday night at 8 p.m. on ABC.