Twitter Called Out The Bachelorette Live Finale And Producers Actually Listened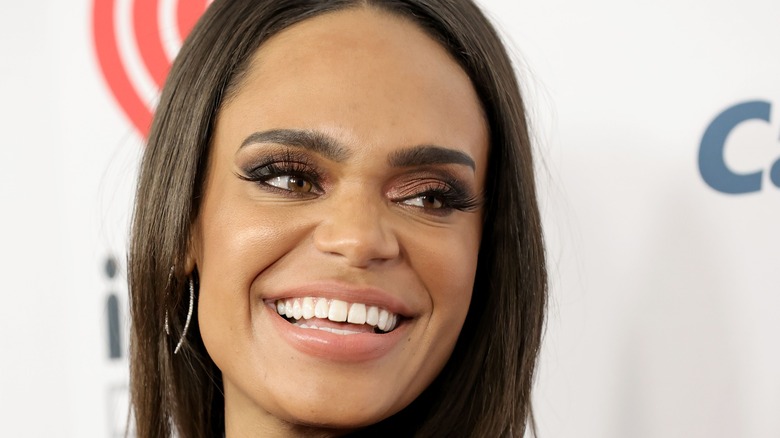 Amy Sussman/Getty Images
More than three million people tuned in to watch the finale of Season 18 of ABC's "The Bachelorette" (per Deadline). During the three hour season finale, the final two suitors, Nayte Olukoya and Brandon Jones, met Michelle Young's parents and they each chose a Neil Lane engagement ring. Spoiler alert! Young chose Nayte Olukoya for the final rose, he proposed, and she said yes (you can watch the proposal here).
And as has been done in seasons past, there was an "After the Final Rose" live portion where fans got to hear from the finalists. The live studio audience in Los Angeles got to see Young and Jones meeting face-to-face for the first time to talk about the breakup.
"I will always, always, always love Michelle," Jones explained to the finale co-host Kaitlyn Bristowe. "Unfortunately, I don't think it would be respectful to love her in that manner anymore. I want her and Nayte to truly be happy. I will always love her, I will always care for her and I'll always put her first" (per People).
But what got people riled up on Twitter wasn't as much the drama from Young, Olukoya, and Jones, but was the fact that the audience members weren't wearing masks. And it turns out that someone at the show was paying attention.
The live Bachelorette audience donned masks after online outrage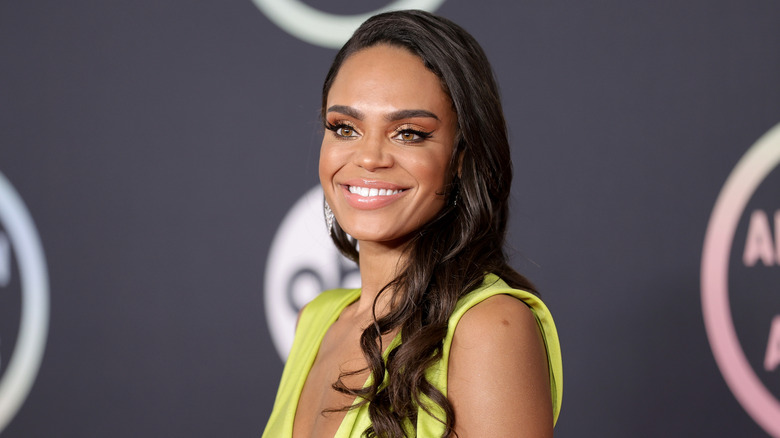 Amy Sussman/Getty Images
While many were focused on the love unfold between Michelle Young and Nayte Olukoya, others who tuned in quickly focused on the audience members' lack of face masks amid the COVID-19 pandemic, specifically the omicron outbreak. One viewer tweeted, "Nobody is wearing a mask on the #Bachelorette finale. I hope it doesn't turn out to be a superspreader event."
Another posted, "Watching this #Bachelorette live studio audience full of BIP & other Bachelor-world alum & all I can think is 'how are none of you wearing masks...?' Literally just announced that Tayshia was exposed to COVID so..." For some context, Tayshia Adams had to cancel her appearance as co-host for the show as she'd been exposed to COVID, of which she tweeted about on the day.
And apparently someone was monitoring Twitter, and the audience ended up masked later in the show, and host Kaitlyn Bristowe commented about it on-air. "We've seen a lot of chatter online. So, just so we're clear, everyone around me has tested negative. But just to exercise additional caution, the audience will remain masked throughout the rest of the show" (via Cosmopolitan).
That too got a Twitter reaction. "Say what you want about Twitter.com but what other website could bully the bachelorette live studio audience into putting on masks," one user wrote. Though some saw it as maybe too little, too late. One tweeted, "Wait..So the audience weren't wearing mask at first but now they are wearing mask??? Girl this a mess."