The Truth About Selling Sunset's Christine Quinn And Emma Hernan's Ex, Peter Cornell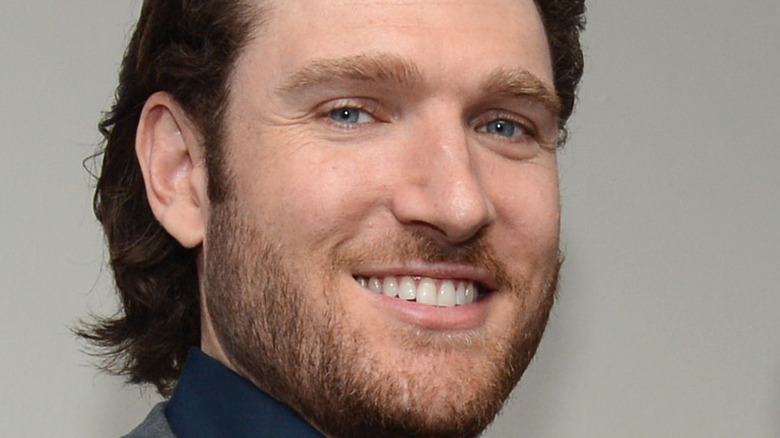 Jason Kempin/Getty Images
"Selling Sunset" fans were shocked to discover that new agent Emma Hernan already had history with Christine Quinn. In fact, it was revealed that they both dated the same man — at the same time! "My ex-boyfriend was dating this girl at the same time he was dating me," Quinn explained on the show (per Us Weekly). "I had no idea. I caught him red-handed during the day with her. So we broke up."
Hernan added that her meeting with Quinn was more dramatic than that. "I found out about [Christine] the day that I met her. It was not pleasant. I was leaving the gym with who I thought was my boyfriend and she pulled up with her friend and was like 'Who the f–k' is this?' and started screaming, 'This is my boyfriend.'"
While the women didn't mention their shared boyfriend by name, it was eventually confirmed that the man in question was Peter Cornell, a former professional basketball player who has played on multiple teams in the NBA and throughout Europe and Asia. After retiring, Cornell worked as a player agent and is now director of the sports and entertainment division for Oppenheim Group. Making the shift into real estate was natural for Cornell, who comes from a "prominent real estate family in the Bay Area," according to his Oppenheim bio, which goes on to describe him as "innate networker, a believer that a small conversation can lead to a game-changing deal."
Emma Hernan and Peter Cornell have been spotted together since their breakup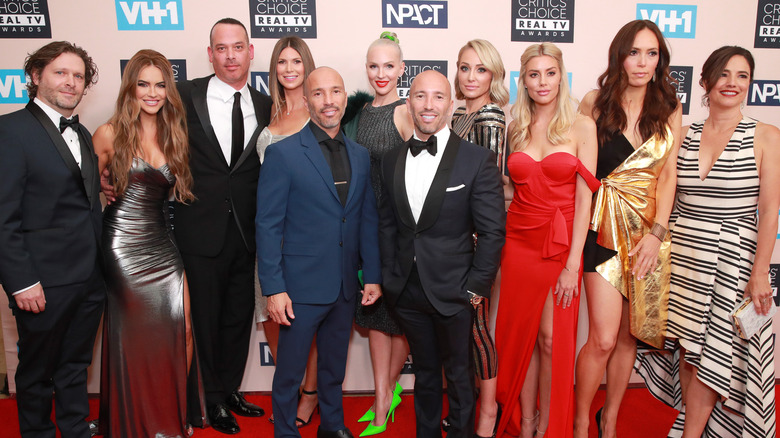 Rich Fury/Getty Images
While  Emma Hernan and Peter Cornell ended their relationship in 2018, rumors have swirled that they might be getting together after the two were spotted together in West Hollywood and in Las Vegas. But Hernan's rep denied the couple is rekindling their relationship. "The Vegas trip was a work trip. The whole office was there, so they're not dating," the rep told Page Six, adding, "They're still friends ... They share a lot of time together and there's no hostility."
As for Christine Quinn, Cornell's other ex, she has moved on with husband Christian Richard. The two welcomed a baby boy, Christian Georges Dumontet, in May 2021 (per Page Six). Quinn says she simply brought up her past with Cornell to stir up some drama for the new season of "Selling Sunset." "Part of being on a reality show is you have to talk about things that you wouldn't necessarily even give a s–t about in real life, but that's just the way that it is," she told Page Six. "I was annoyed every single day doing it because it's not something that I would actually talk about. It's not something that I would actually care about."