Who Earned The Lowest Score On Dancing With The Stars?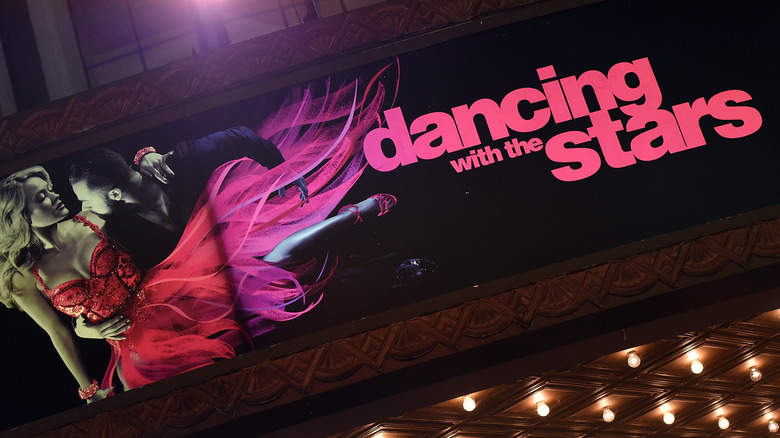 Angela Weiss/Getty Images
Having aired for a whopping 30 seasons now, "Dancing with the Stars" has seen its fair share of talent. Over the course of the series, its judging panel has given some of the world's most recognizable celebs their fair share of critiques — with some even surpassing their expectations.
Take Meryl Davis, for example. During her appearance in season 18, the figure skater earned a perfect score from all four judges for her tango with Make Chmerkovskiy (via People). Of course, there were dozens of other contestants that got some impressive scores as well, including a pretty major one from model Kelly Monaco and partner Alec Mazo when they received the first ever perfect score in season one.
As exciting as perfect scores may be, the lowest scores can be equally as entertaining. As Just Jared notes, some celebs just aren't as lucky when it comes to the art of dance, including stars like Carole Baskin, Sean Spicer, Tucker Carlson, and Lamar Odom.
But there's one star in particular that didn't do very well at all on "Dancing with the Stars," and they didn't even sign up to be on the show to begin with.
This Dancing with the Stars stand-in received the lowest ever score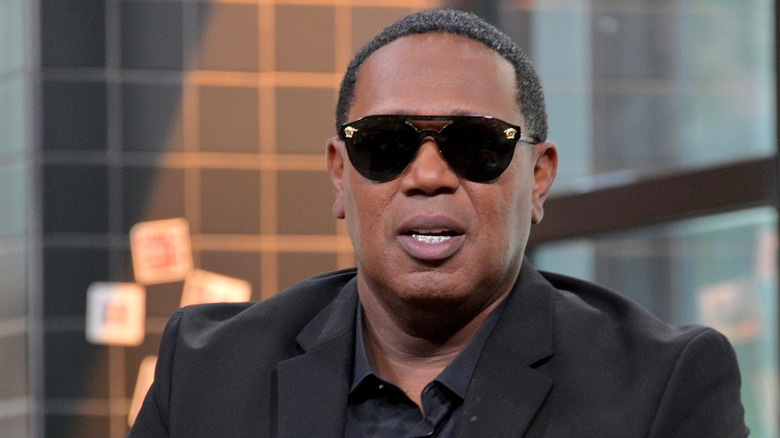 Michael Loccisano/Getty Images
During the second season of the competition, rapper Lil Romeo was scheduled to appear on the roster but had to drop out due to an injury (via Mental Floss). So his dad, Master P, stepped up to the plate instead and took his place. Despite trying his upmost to fill in for his son, the rapper ended up earning the lowest score ever recorded on the series — an eight out of 30 for his Paso Doble with partner Ashly DelGrosso, per Just Jared. 
Master P was later described as the "worst dancer, hands down" by season two winner Cheryl Burke. "He did absolutely nothing but stand there and only wear his team Miller shoes that he was just coming out with early," she told US Weekly. However, Burke did note that he did pretty well considering his low scores, seeing as he "made it halfway through" that season.
Eventually Lil Romeo would get his time in the spotlight during season 12 of "Dancing with the Stars." But he'll forever be overshadowed by his dad's infamous appearance on the show.