This Is How Mike's Life Has Changed Since Joining The 90 Day Franchise - Exclusive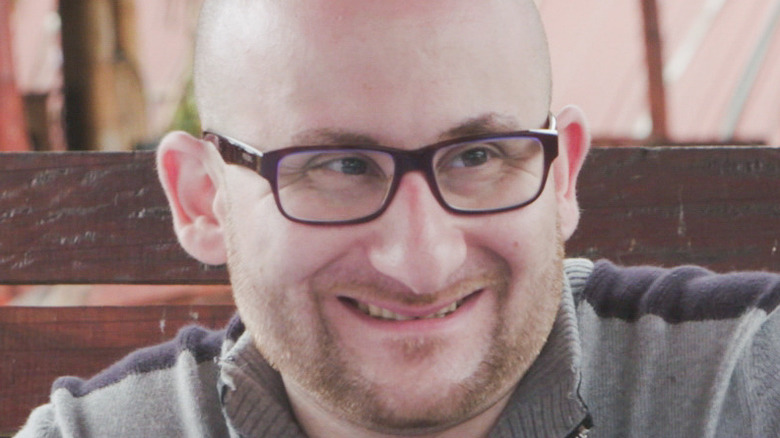 TLC
A lot of us find that the normal ins and outs of dating are incredibly challenging as is, but we're going to throw some influencing factors at you that'll make regular dating sound like a walk in the park. Try, for instance, dating during a global pandemic. Or consider what it'd be like to be in a long-distance relationship, too, making that pandemic-impacted bond that much more difficult. To up the ante, what if we told you that a camera was going to be documenting your every move when it comes to your romantic life? This is the circumstance that the stars of the TLC hit show "90 Day Fiancé: Before the 90 Days" found themselves in, and it couldn't sound more hurdle-ridden. Of course, hurdles for the on-camera personalities means immense entertainment value for us. And when it comes to the stars themselves, that on-camera strife might just transform their lives –- after all, we pretty much all know who Big Ed is whether we watch "90 Day Fiancé" or not.
With the 2nd season of "Before the 90 Days" making a splash, we talked to Mike, a self-described regular guy just out on a quest for love. His connection with Ximena led him across the world in search of romance, and from just the promotion teasers alone, Mike's journey on "Before the 90 Days" seems less than ordinary. While he couldn't tell us a ton about the status of his relationship with Ximena now -– we just have to watch the show to find out –- he did tell us that ever since he came to the "90 Day Fiancé" world, his public star has certainly been on the rise. From the daily life of a volunteer firefighter to the star of one of the most widely watched shows on television, this is how Mike's life has changed since joining the "90 Day" franchise.
How does Mike deal with the increased attention?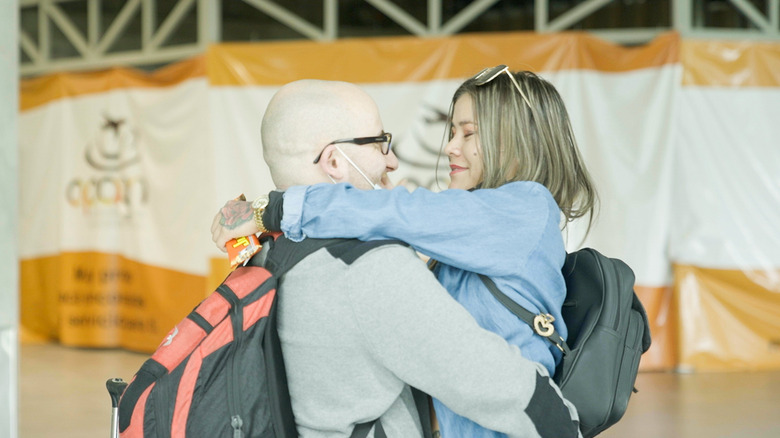 TLC
From first glance, Mike strikes you as just your everyday, sweet, deserving man out there in the world looking for love. But unlike most of us, Mike had a camera following him as he attempted to make things work with Ximena, a native to Colombia. The tried and true New Yorker sat down with us for an exclusive interview to chat about how his normal life has been turned upside down since the "90 Day Fiancé" franchise entered his life, and he didn't hold back when it came to his thoughts on dealing with all the new attention.
Before we dived into talking about production and the behind-the-scenes aspects of the show, we asked Mike -– without muddling our words –- what his biggest piece of advice would be for people thrust into the spotlight over night. His words? "If you know the person is for you, ignore all the haters and just be you." A wise sentiment if we've ever heard one, and of course, we wanted to know what he thought about the increased attention in his life and what it was like exposing such a vulnerable part of his life with the world.
"That's definitely something I'm still working with," Mike said of the increased attention. "I'm just like other cast members. I reached out and things like that. It's like, don't listen to the comments, don't read anything. So that's what I'm doing. When I'm not filming, I'm just day by day. I do volunteer fire department. I work in New York City right by the ball drop. So I just go to work, do my job, and do what I have to do every day ... Just live a normal life as best as you can."
This small-town interaction made Mike realize his public profile was expanding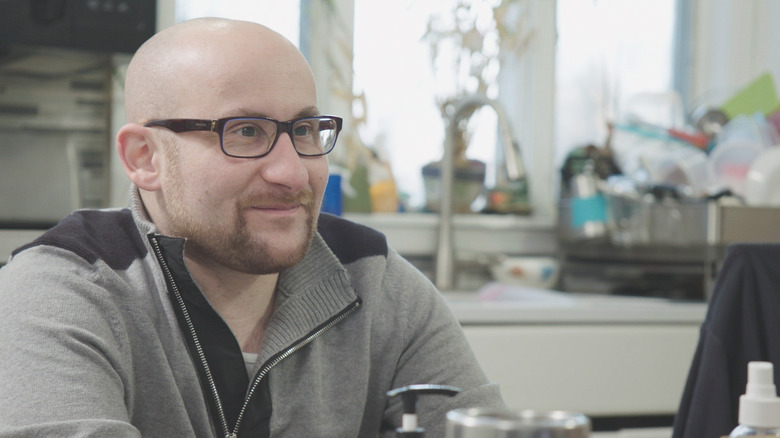 TLC
We honestly can't imagine what it'd be like to go from our normal, everyday work life and small social circles to public notoriety –- especially during a pandemic — where the impacts of fame understandably can't be felt on a daily basis sitting on the couch protecting ourselves from omicron. For Mike of "90 Day Fiancé: Before the 90 Days," his star started to climb given the franchise's exposure, but it wasn't until small-town interaction when he realized just how much his life was about to change.
"The police were doing a checkpoint for inspections at my town and then the cop, he's looking at my car. He's like, 'Wait weren't you on '90 Day Fiancé?'" Mike told us of the interaction. "Because he saw the preview. I was like, 'Yeah, [but] I can't give you much details. You just got to watch it.'" What did the cop do in response? No inspection for Mike, but rather the following sentiment: "Get out of here."
So what did that small-town interaction teach Mike about his rising fame? That no matter what, he has to stay true to himself during all of the changes his life has undergone. When we asked him about what it was like to reach "instantaneous, overnight fame and recognition," Mike said that his key would be authenticity. "I'm not going to change who I am for attention," he said. "So just do my daily thing and just ignore haters ... I try to be just authentic regardless [of] whether I'm on camera or not."
New episodes premiere on Sundays at 8 p.m. ET/PT on TLC and discovery+.