Olivia Culpo Reveals Her Secret For Getting The Perfect Selfie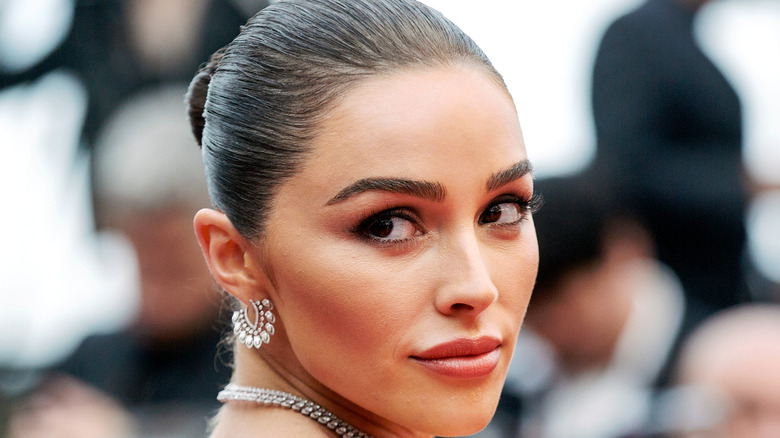 Andrea Raffin/Shutterstock
If you take one look at Olivia Culpo's Instagram account, you'll see hundreds of glossy photos of the model and actress looking nearly perfect. Before she became a household name, the starlet grew up on the east coast and attended Boston University before relocating to Los Angeles, CA, (via Byrdie). Culpo first enjoyed major success when she entered the Miss Rhode Island beauty pageant with no real expectation of winning. She reportedly put very little effort into her pageant prep, and her father said of the experience, "we didn't know a thing about pageants" (via Page Six). To Culpo's surprise, she took the crown as Miss Rhode Island during her sophomore year of college and went on to become Miss USA and Miss Universe, according to the Los Angeles Times.
Since her younger days as a New Englander, a college student, and a beauty pageant queen, Culpo has gone on to model for major publications such as Sports Illustrated and Esquire. She has also landed major ad campaigns and acting roles, cementing her celebrity status and keeping eyes on her at all times. With such a meteoric rise to superstardom, it's no surprise that Culpo has managed to maintain her stunning good looks both in person and on camera. As it turns out, Culpo has some tricks up her sleeve when it comes to sharing the perfect selfie with her social media followers.
Olivia Culpo finds the perfect angle every time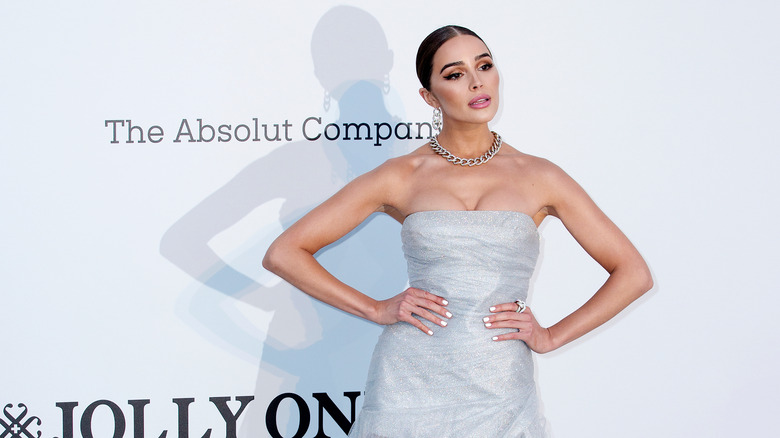 Andrea Raffin/Shutterstock
Each photo on Olivia Culpo's Instagram account seems to perfectly showcase her impeccable style, her enviable good looks, and her svelte figure. While the model and actress is quite striking on camera and off, her photos seem to have an especially elevated quality that sparks envy from those who wish to capture the perfect selfie. At first glance, it may seem effortless. However, Culpo herself admits that it's not as easy as it looks. While it may not be easy, her trick to capturing the perfect selfie is relatively simple.
In an interview with InStyle, Culpo revealed that the secret to her gorgeous photos is a lesson learned by most of us at a young age — practice makes perfect. When she knows she's going to be taking photos, Culpo spends some time practicing her poses in the mirror to get her angles right. "I would definitely recommend always posing in the mirror before you have a special event or before you know you're going to be taking pictures on a vacation in a bikini. Figure out what you're comfortable with because it really is trial and error, but we all can do it. And you're not going to know your angles unless you try and figure out what works and what doesn't," Culpo says of her process. Once you get your angles, Culpo says all you need to do is find the perfect lighting and you're good to go.