How Ansel Elgort Really Met His Girlfriend, Violetta Komyshan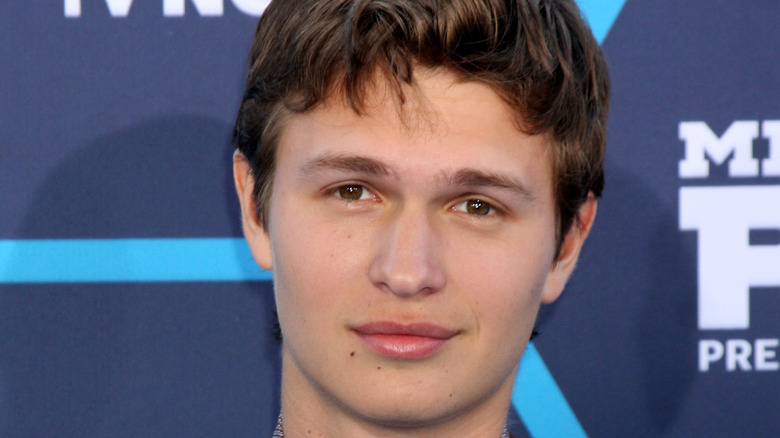 Kathy Hutchins/Shutterstock
Actor Ansel Elgort landed his big break with a supporting role in the 2013 remake of "Carrie," per IMDb. Since then, he's gone on to star in a slew of popular films, including "The Fault In Our Stars," "Men, Women and Children," and the "Divergent" series, according to the outlet. And things are continuing to look up for the Hollywood star, who was cast as Tony in Steven Spielberg's remake of "West Side Story." As Elgort told host Stephen Colbert on "The Late Show with Stephen Colbert" (via Billboard), he was "pinching himself constantly" while working on the musical with the iconic director. "The first time I saw 'The Goonies' was when I was a kid, I didn't know who Steven Spielberg was. But I remember being like, 'Wow, what a great movie. It's funny, it's scary, it has great characters,'" Elgort told Screen Rant. "The idea of now getting to work with Steven Spielberg, who's just such a master of cinema and such an amazing leader and such a loving person — it really was the honor of a lifetime working with him."
While filming the musical, Elgort got plenty of support and advice from his girlfriend, Violetta Komyshan, who's a trained dancer. "Sometimes I show her my first position or my releve and she says, 'You're rolling back on your foot,' something like that," Elgort told People. It's a good thing that Komyshan has been by Elgort's side since the beginning of his career!
Ansel Elgort met his girlfriend in high school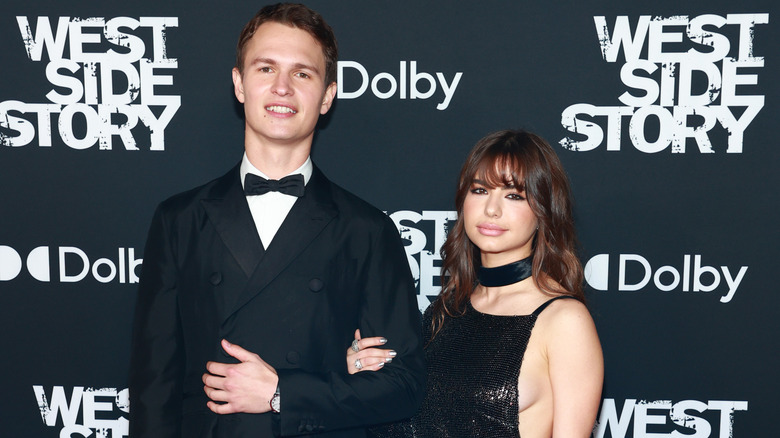 Matt Winkelmeyer/Getty Images
Per Cosmopolitan, Ansel Elgort met longtime girlfriend Violetta Komyshan when they were both teenagers attending Fiorello H. LaGuardia School, which is renowned for its performing-arts program. "I think he had his eye on me, because we were in the same lunch period or something," Komyshan told the outlet. "[One day freshman year] I was with my friend, and he was walking down the block. I didn't even know he went to my school — I just thought he was really attractive. I looked at him and told my friend, 'Oh my God, that guy's so hot,' and she's like, 'Oh that's Ansel, he goes to LaGuardia.'" Thankfully for Komyshan, Elgort wasn't too shy to make the first move. Shortly after Komyshan's initial attraction, Elgort asked her friend for an introduction and the trio bonded at Starbucks. "We exchanged numbers and became friends, and then we started dating when I was at the end of sophomore year," Komyshan told Cosmopolitan.
These days, the couple is so committed to one another that Komyshan doesn't even mind the Internet trolls who sometimes make rude comments about her. "There's no substance to those little comments they make. Sometimes they'll insult what I'm wearing or something, but who cares? It's fashion, whatever. I just stay away from that. It's more positive than negative," she said. Per Us Weekly, the dancer was on hand to celebrate the premiere of "West Side Story" with Elgort in November 2021.