What We Know About The Armed Intruder Outside Windsor Castle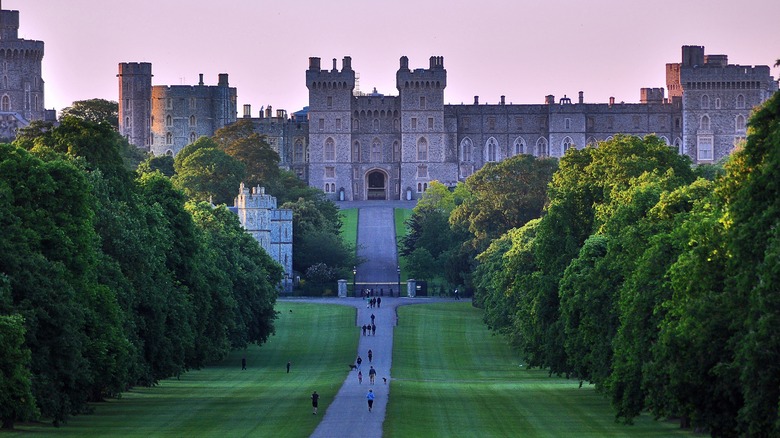 Eduard Wichner/Shutterstock
Despite the fact that security at royal palaces like Buckingham Palace is quite impressive, this security has been breached at least a few times in the past few decades. Perhaps the most famous case of this breach in security came in 1982 when Michael Fagan climbed down the wall of Buckingham Palace and actually made his way through an open window and into the Queen's bedroom while she was still sleeping, per CNN. Prior to his first break-in, Fagan had been rather obsessed with Queen Elizabeth II, having visited Buckingham Palace 12 times that summer, according to the Washington Post. 
While an episode in the fourth season of Netflix's "The Crown" shows Fagan actually speaking to the Queen after breaking in, he revealed to The Mirror in 2019 that she simply ran past him when he broke into her bedroom.
Since Fagan's infamous security breach, several other people have broken into Buckingham Palace to protest different causes, like fathers' rights activist Jason Hatch, who used a ladder to climb onto the balcony at the palace in 2004, according to CNN. However, the latest security breach took place just outside Windsor Castle and occurred on Christmas Day. 
An armed intruder was found on the grounds of Windsor Castle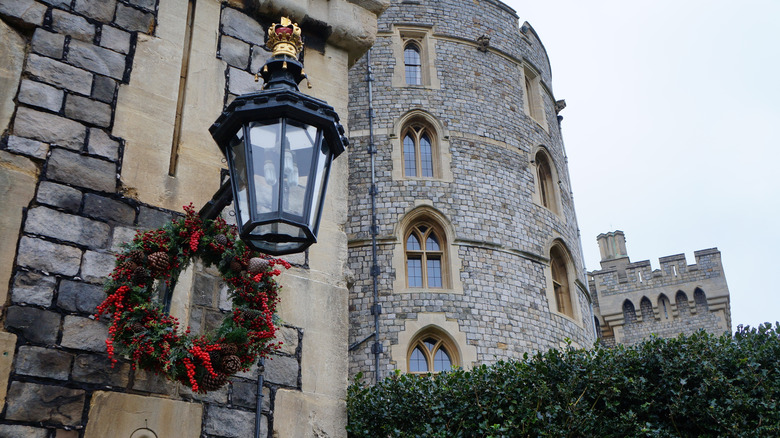 Nocciola/Shutterstock
On Christmas Day 2021, police arrested a 19-year-old man from Southampton, England, who was found on the grounds of Windsor Castle early in the morning. As CNN reported, the man, who has yet to be named, was found in possession of an "offensive weapon." Though he managed to enter the grounds, the Thames Valley and the Metropolitan Police revealed that he did not actually enter any buildings on the premises. A statement from the police also revealed that they did not believe that he presented a danger to the royal family. 
"The man has been arrested on suspicion of breach or trespass of a protected site and possession of an offensive weapon," Thames Valley Police Superintendent Rebecca Mears said in the statement. "He remains in custody at this time. Members of the Royal Family have been informed about the incident," she added, revealing that the intruder's motives for breaking into the grounds of Windsor Castle are still unknown.
This year, instead of spending the holiday season at Sandringham House in Berkshire, Queen Elizabeth II, Prince Charles, and Camilla, the Duchess of Cornwall, celebrated Christmas Day at Windsor Castle. According to BBC, this decision was made due to the rising number of Omicron variant COVID-19 cases in Great Britain and beyond. The Queen was also forced to cancel her pre-Christmas lunch and skip the annual Christmas morning church service at St. Mary Magdalene in Sandringham.