Archie's Nickname For Prince Harry Has A Deeper Meaning Than We Originally Thought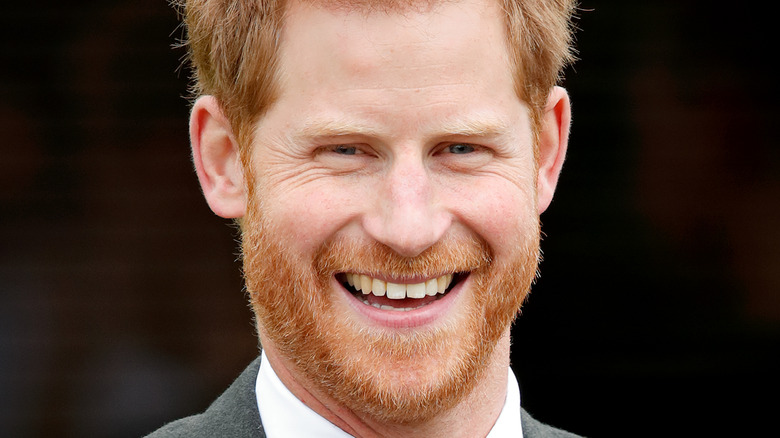 Max Mumby/indigo/Getty Images
Prince Harry and Meghan Markle delighted their loyal fans when they shared their 2021 holiday card with the world. In their sweet family photo, the Duke and Duchess of Sussex are seen looking casual as they wear jeans, per Hello!. They're snuggled up together as Harry holds the couple's son, Archie, in his lap and Meghan holds the pair's baby daughter, Lilibet Diana. The royal couple are both looking up lovingly at their new addition with big smiles on their faces as little Lili also smiles back at her parents. The photo marked the first publicly released photo of Lilibet.
The photo was taken by Meghan and Harry's wedding photographer Alexi Lubomirski over the summer at the couple's home in Santa Barbara, California. In addition to the cute family photo, the Sussexes included a sweet message. "Happy Holidays. This year, 2021, we welcomed our daughter, Lilibet, to the world. Archie made us a 'Mama' and a 'Papa', and Lili made us a family."
While the message seems like a heartfelt tribute to Meghan and Harry's children, it also reveals that a royal family tradition has been carried on.
Archie's nickname for Harry seems to be passed down from Prince Charles and Philip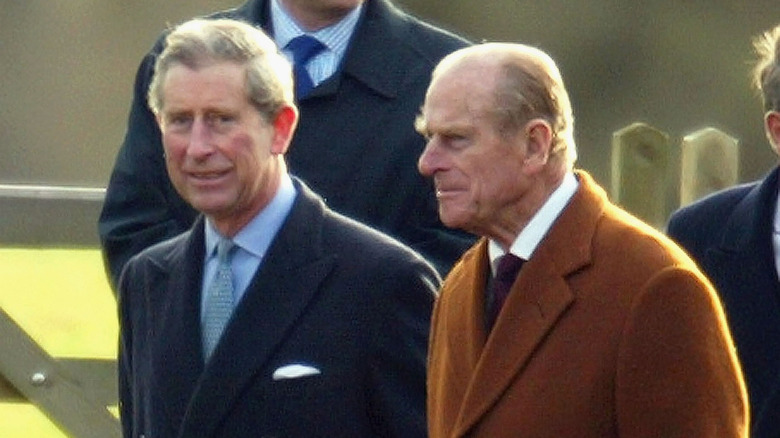 Scott Barbour/Getty Images
According to Marie Claire, Prince Harry and Meghan Markle's holiday card revealed that their oldest child, son Archie, calls the couple "mama" and "papa." While that may be adorable, it certainly isn't original when it comes to the royal family. In fact, the use of the term "papa" for father is one that seems to be handed down through the years. Express reports that Harry's father, Prince Charles, also called his own father, Prince Philip, "papa" and even used the sweet nickname while releasing a statement about Philip after his death in April 2021. "My dear papa was a very special person who I think, above all else, would have been amazed by the reaction and the touching things that have been said about him," Charles wrote. "And from that point of view we are, my family, deeply grateful for all that."
It seems that little Archie is also carrying on the tradition of calling his father papa as well, especially since Harry and Meghan have endured a rift with the royals since their exit from the firm in early 2020. It appears that Harry may still be interested in keeping some royal traditions alive in his own family.