The Real Reason Meghan Markle Just Received A Public Apology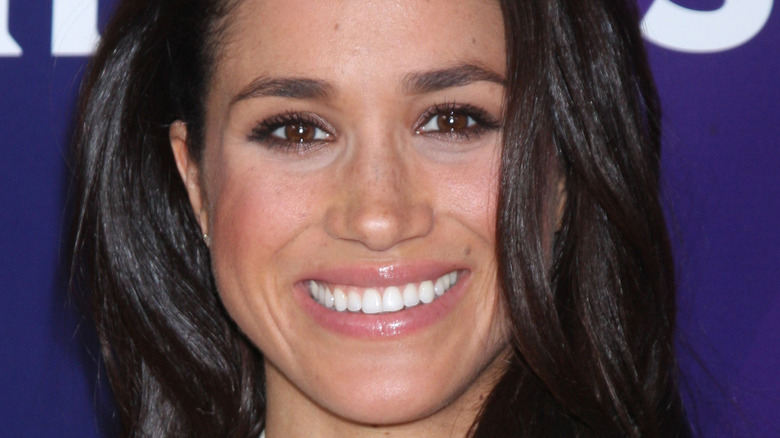 Kathy Hutchins/Shutterstock
Meghan Markle's ongoing feud with the media is a long one, and it's one that's now taken a surprising turn. The Duchess of Sussex, along with Prince Harry, moved to California in 2020. The couple has since been pursuing a media company to claim their own stake in the world, but concurrent with this quest has been Markle's fight with the media over issues with her family and, of course, Harry's (via StyleCaster).
According to Stylecaster, Markle's feud worsened when she and Harry announced their suing of the British media for phone hacking, though even without this, she has been publicly upset about the ways in which she's been portrayed in media across the pond. Supporters in the U.S. are much more avid in their uplifting of Markle, building on a centuries-old rivalry between the two nations.
All of this drama comes at a time in which Harry and Meghan are building a home in Montecito with their two children, Archie and Lilibet. With both their family and media company congruently growing, Markle is undoubtedly pleased to hear that she's now received a public apology.
This is why the tide is turning in the duchess' favor.
Meghan Markle won her court case against Associated Newspapers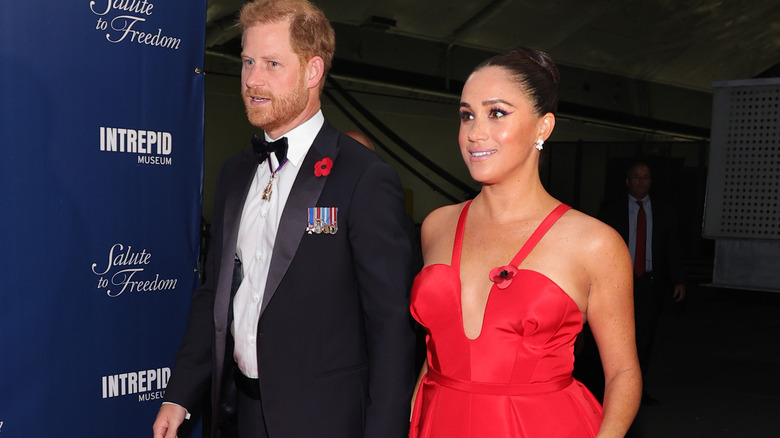 Theo Wargo/Getty Images
The last two years have left many wondering if Meghan Markle's feud with the media could get worse, and the short but true answer is that that's always a possibility. At present, though, the Duchess of Sussex has received a public apology after winning a lawsuit filed against the British media. According to People, the invasion of privacy from The Mail on Sunday occurred when they published segments of a letter Markle wrote to her father after marrying Prince Harry. Markle argued in court that the letter was private, and now she's won her case.
Still, the apology, as noted by The Daily Beast, was short and pointed. On their front page, The Mail on Sunday printed: "Following a hearing on 19-20 January 2021, and a further hearing on 5 May 2021, the Court has given judgment for The Duchess of Sussex on her claim for copyright infringement." They continued, "The Court found that Associated Newspapers infringed her copyright by publishing extracts of her handwritten letter to her father in The Mail on Sunday and in Mail Online. Financial remedies have been agreed."
Rightfully, Markle is simply thrilled that her case was upheld. "This is a victory not just for me, but for anyone who has ever felt scared to stand up for what's right," she said upon the case's closure (via People). This is a lesson for journalism as a whole, and one in which Markle can now revel.