Will Meghan Markle's Feud With The Media Get Even Worse?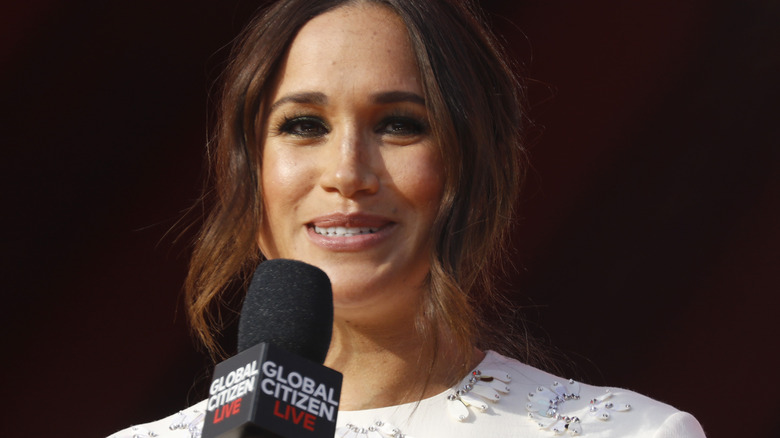 John Lamparski/Getty Images
Fact: Meghan Markle has been through a lot since she married Prince Harry. Setting aside the countless duties — one of the main reasons behind Megxit — Markle has also been battling racism and sexism from not only the royal family but also the media itself.
Avid fans of Markle might remember her lawsuits against Associated Newspapers Limited (ANL), the publisher that owns The Daily Mail, Mail on Sunday, and MailOnline, for publishing a private letter Meghan wrote to her father, The Daily Beast reported. Well, after three years and millions of dollars, a verdict was revealed: Meghan Markle won. "This is a victory not just for me, but for anyone who has ever felt scared to stand up for what's right," Markle wrote in a statement (via The Cut). "While this win is precedent setting, what matters most is that we are now collectively brave enough to reshape a tabloid industry that conditions people to be cruel and profits from the lies and pain that they create."
You'd think that the issue would have been resolved, right? But, let's not forget that a judge originally concluded in February that ANL was at fault, The Daily Beast added. However, the publishing giant appealed the verdict and took the case to the Court of Appeals in London, which ruled in favor of Meghan again. And, it doesn't look like ANL is backing down from this new verdict either.
The Associated Newspapers Limited wants to take the case to the British Supreme Court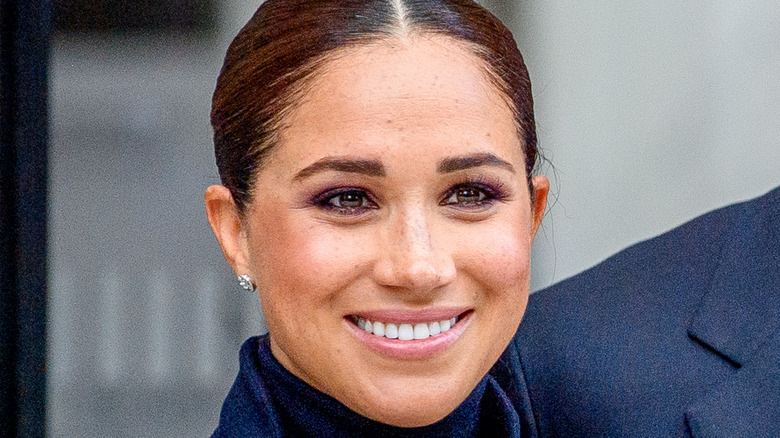 Roy Rochlin/Getty Images
The Associated Newspapers Limited can't take a loss. After appealing the original court's decision in February, ANL took Markle's case to the Court of Appeals. And, now that the court of appeals is ruling in favor of Markle — something which was expected, according to The Daily Beast — it looks like ANL is heading to the big guns, the British Supreme Court.
Though the publishing giant hasn't officially confirmed they're appealing, they did say they are "considering an appeal," according to The Cut. Whether they will or will not appeal, we know what ANL thinks of the ruling. The outlet added two op-eds, which were published under MailOnline, criticizing the ruling and Markle too. So, the fight is far from over.
But for right now, let's bask in this (temporary) victory. As The Cut reported, ANL will probably have to pay Markle damages and issue a published apology on the front page of Mail on Sunday and Mail Online. It may not seem like much of a win, but we'll take it!