Daniel Lissing Reveals What He Learned From When Calls The Heart - Exclusive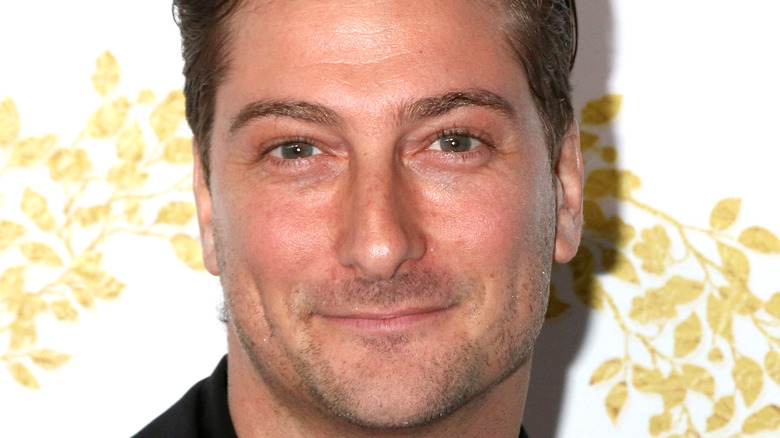 Kathy Hutchins/Shutterstock
Australian actor Daniel Lissing struck gold in the United States' film and television industry when he was cast as Jack Thornton in "When Calls the Heart." Lissing's other projects include stints on "The Rookie" and "S.W.A.T.," as well several Christmas films (most recently, this year's "A Christmas Star"), but it's his role as Thornton that keeps fans swooning (via IMDb). In fact, he's so beloved that he just returned for a reprise appearance on the series' spinoff drama "When Hope Calls" alongside co-star Lori Loughlin. Loughlin's return to TV comes just a few months after her daughter Olivia Jade returned to YouTube following their college admissions scandal.
Lissing played Mountie Jack for the first five seasons of "When Calls the Heart," though his character unfortunately died at the end of the fifth season in 2018. The show remains ongoing, but it's fair to say that Lissing's absence has left a hole in the series. Luckily for us, we had the pleasure of sitting down and chatting with Daniel Lissing as he told us all about what he's learned from working on "When Calls the Heart" and "When Hope Calls." (He also revealed that Loughlin originated the idea for his return appearance, though we spoke with him before the episode aired so he couldn't tease anything about his post mortem return other than that his single scene is shared with Loughlin's Abigail Stanton). 
Daniel Lissing learned the most from the 'amazing women' on set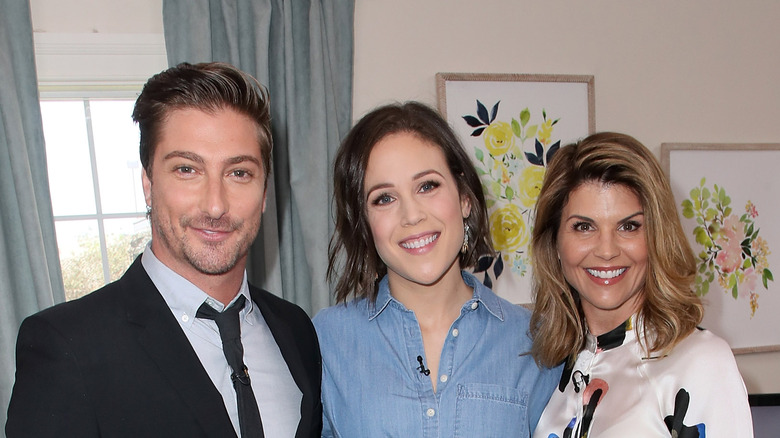 David Livingston/Getty Images
Daniel Lissing's role as Mountie Jack Thornton on "When Calls the Heart" is one the Aussie actor will live with forever. In fact, he revealed to The List that most of his tagged posts on Instagram are photos of Thornton. While fans of the family-friendly drama continue to adore him, he continues to adore his costars. More specifically, he revealed that he learned the most from Erin Krakow, who portrays Elizabeth Thatcher, and Lori Loughlin, the series' Abigail Stanton. 
Lissing refers to both Krakow and Loughlin as "amazing women," and speaking of Loughlin, he said, "She treats everyone on set and in life as well, just with kindness and respect." He then added, "So I learned a lot from her because she's worked just for so long and working with her, just watching her and how she interacts and how she just switches it on for the scene. There she is." 
He gushed about her high level of professionalism and how she's able to bounce from scene to scene and knock them out not only efficiently but also well. This was important to Lissing, who's just breaking into the U.S. market. Learning from someone like Loughlin who's been in the industry for so long has proven nothing but beneficial.
When Calls the Heart taught Daniel Lissing about U.S. network television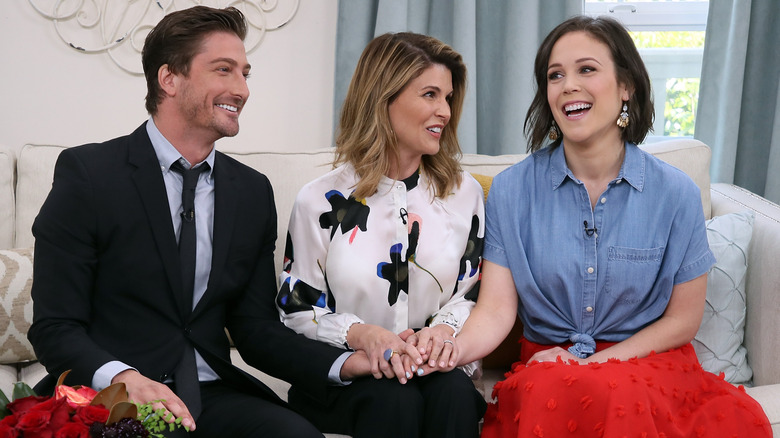 David Livingston/Getty Images
Because he's from Australia, Daniel Lissing wasn't very familiar with U.S. network television when he moved to the States. However, "When Calls the Heart" helped him learn and adapt to the industry, and it ultimately propelled his career. "When I went in for the audition and coming from Australia as well, I was still learning about the networks. Who does what programming, this and that," he told The List. "And I really liked the idea."
For Lissing, the role on "When Called the Heart" opened his eyes to the U.S. market and its numerous opportunities. "I came off a show that was a lot. [I played a] Navy SEAL and that was a great show called 'Last Resort.' And I just wanted to do something different after that," he explained. Lissing is purposeful with his choices, wanting to learn as much as he can from each project. 
"I did five seasons [of 'When Calls the Heart'], and I learned a lot as an actor and learned a lot as the male leader of a show. And over the last years, I've been pursuing things that I've really wanted to pursue behind the camera, as well," he explained. "So, I'm just trying to learn as much as I can, take the tools from every job that I have, and move forward for the vision I have for myself in the next 10 years, but that's the career stuff." Now, Lissing is looking forward to the future more than ever.
Season 2 of "When Hope Calls" starring Daniel Lissing is currently airing on GAC Family.