How Vanessa Lachey Is Incorporating Her Military Upbringing Into NCIS: Hawai'i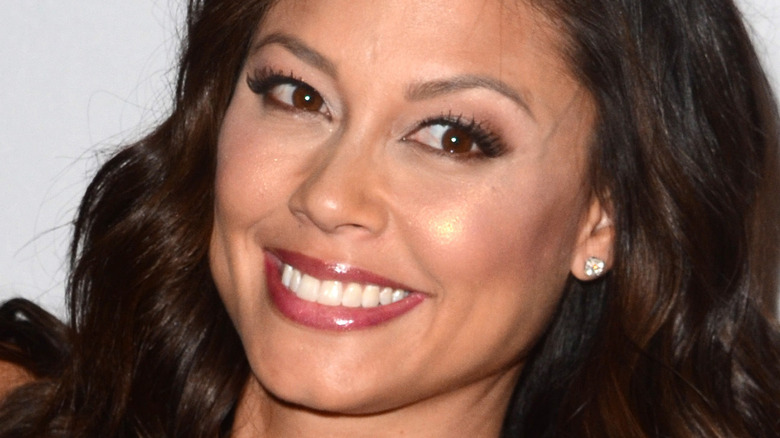 Kathy Hutchins/Shutterstock
Vanessa Lachey has made a splash in her role as agent Jane Tennett on the newest "NCIS" show, "NCIS: Hawai'i." Lachey's role is a monumental one. She is playing the first-ever female lead agent in the "NCIS" franchise (via Shondaland). While the role is special for fans of the show, it is also meaningful for Lachey.
She shared, "This role is definitely a move in the right direction for women and especially Asian-American actresses who want to secure leading roles in television and film," she gushed. "Growing up, I never saw a female lead on television that looked like me. My hope is that young girls, like my daughter, Brooklyn, will grow up in a world where more actresses look like them."
She already has the full support of her family. Her famous husband, Nick Lachey, was more than on board to move to Hawaii so his wife could take on an influential role (via People). Lachey told the publication that her husband said, "This is your time. And I will do whatever I need to do to support you in that. I've seen you work so hard. This is your time. Let's go."
While most of her support comes from her husband and much of her drive to be a strong female lead is for her daughter, Lachey has another family tie that has helped her grow into her character as well.
Lachey comes from a military family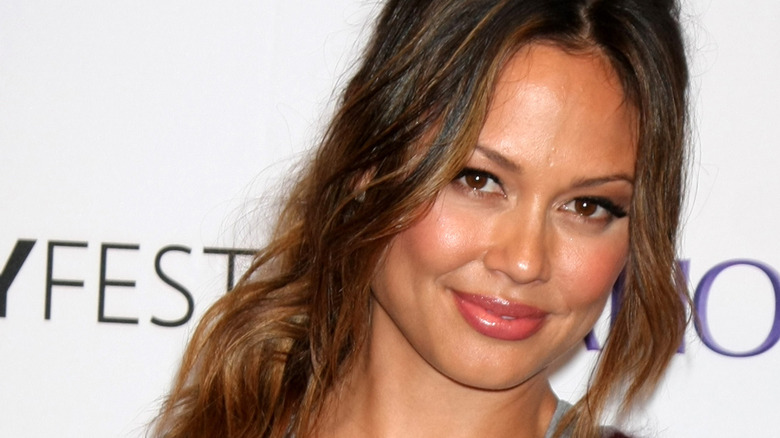 Kathy Hutchins/Shutterstock
Lachey's family has played a big part in her journey as the star of "NCIS: Hawai'i." However, many fans of the show may be unaware of her real-life connection to the military. According to Rolling Out, Lachey has military "BRAT" roots. She was born on a military base in the Philippines. Her father, Vince Minnillo, was a member of the U.S. Air Force aircrew. She grew up on bases ranging from California, Nevada, and Florida, all the way to Germany and Japan.
On the topic, she told TV Insider, "What people don't know is that the acronym BRAT stands for Born Raised And Trained," she shared. "I was born in an Air Force base in the Philippines and my Dad was almost 30 years in the Air Force."
She brings her vast knowledge of real-life military experience to her character. She also loves how hard her character works on the show. She said, "They don't just show her sitting behind a desk," adding," She's out there and, yes, she asks her team to help out. She's [all about] love of country and love of family, so I love that I get to bring that to the screen for everyone to watch."