The Perfect Gifts For The Foodie In Your Life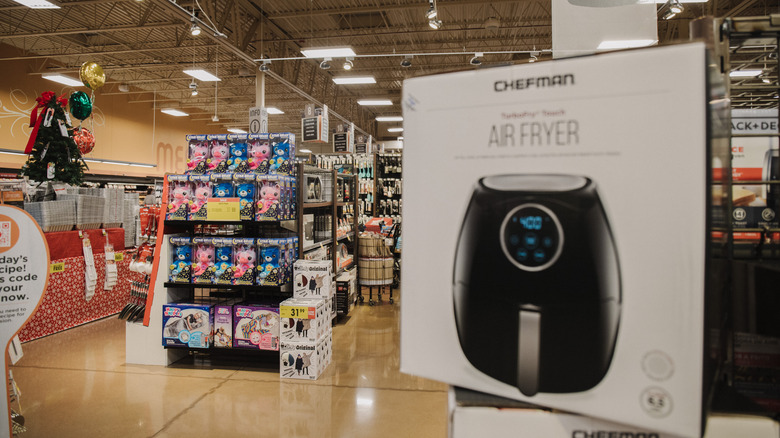 Bloomberg/Getty Images
What is the perfect gift for a foodie? Of course, there are gift cards and cookbooks, but there has to be something original, right? Well, here's your guide to buying the go-to gift for your foodie friend.
According to Good Housekeeping, one of the perfect gifts for an avid food fan is a colorful pizza cutter. Now, I know what you're thinking: what's so interesting about a pizza cutter? Almost everyone eats pizza, and what's more exciting than eating a cheese slice cut by a bicycle-styled pizza cutter?
The next gift on that list is for the matcha-making set. If you're tired of spending money with your matcha-obsessed friend, then buy this set for them for their birthday. For only $9, this set comes with a bamboo whisk, whisk holder, and a scoop. Definitely a deal, right?
If you're not sure what to get your friend, then get the average kitchen gift: an air fryer. As Women's Health noted, you don't need to spend hundreds of dollars on a good air fryer. A mini fryer, priced at $35, is the perfect gift for any friend with a small apartment. Name a better gift — we're waiting.
Food gifts for your family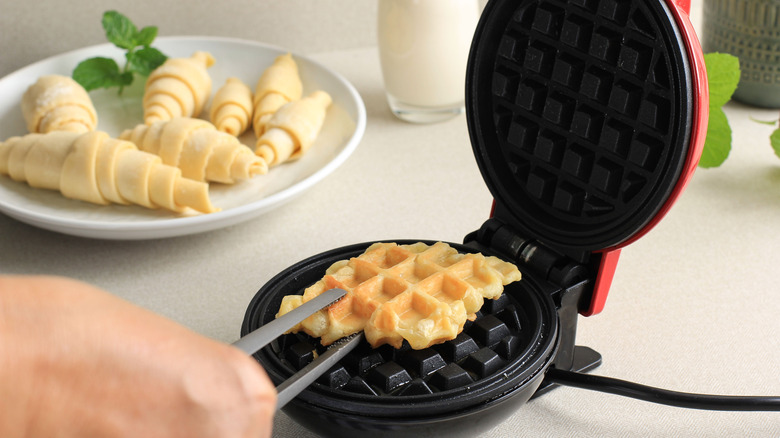 Ika Rahma H/Shutterstock
Okay, so you got your gift for your friends, now it's time for your family. And, yes before you ask, there are different presents for foodie friends and foodie family. The perfect gift, according to Delish, is a mug warmer. Is your mom or dad tired of warming up your coffee with a microwave? Then this is the perfect gift.
Moving forward, another good gift on the Delish list is a mini waffle maker! For $16 on Amazon, this waffle maker comes in a variety of colors and makes beautiful waffles. Plus, it may be the waffle maker for the perfect recipe for any low-carb dieters — chaffles!
If your family doesn't need any kitchen gadgets, then you get them some outfits. What better way to be an official foodie than wearing an "I Run for Pizza" tanktop (via Delish).
Regardless of what you give your foodie family members, know that they'll love their gift just as long as it reminds them of food. Plus, who doesn't love food anyway?