Why A Phone Call Donald Trump Made On January 6 Has Caught The Eye Of Investigators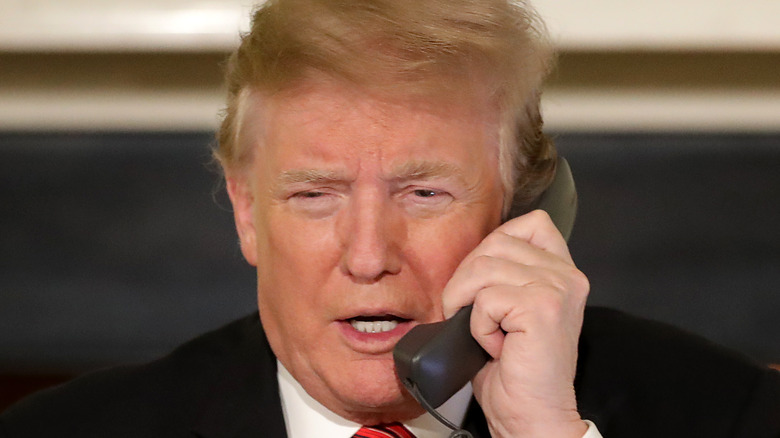 Chip Somodevilla/Getty Images
January 6, 2021, is a day that will doubtless be mentioned in history books; it was the day a pro-Trump crowd stormed the Capitol in an effort to overturn the election results, per The Washington Post).
The day started with a rally featuring a speech by then-President Donald Trump who told the crowd to "show strength," and his responsibility towards the violence that ensued was discussed in his second impeachment trial (per NPR). And it's still under investigation with the U.S. House Select Committee to Investigate the events of January 6; this time not just with his speech on the day but with his actions in the hours and days before the violence of January 6.
Part of the Trump team's plan to overturn the election, as outlined in a memo by Trump lawyer John Eastman, included having Vice President Mike Pence delay the certification of the electoral votes and throw out results from seven states (per CNN). Eastman was one of the Trump team working for a retroactive Trump election win at the Willard Hotel in Washington DC; he was joined by Steve Bannon, Rudy Giuliani, and other lawyers and political strategists (via The Washington Post).
That team was camped out at the Willard, a luxury hotel on Pennsylvania Avenue, and Eastman described the set up as a suite of offices being used as "a war room ... kind of coordinating all of the communications" (per Proof). Whether those communications were between those who were involved with the riot is unclear.
It's unclear if the White House knew of the violence that would come on January 6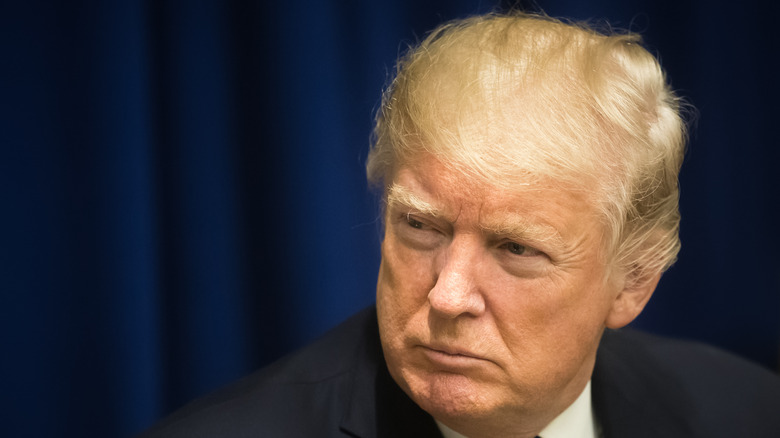 Drop of Light/Shutterstock
There was reportedly communication between Donald Trump and the team at the Willard. According to The Guardian, Trump called the Willard hotel several times the evening of January 5 and the early hours of January 6 to talk to his lawyers and other advisors about how to stop the results from being certified and to complain that Mike Pence wasn't going to go along with a plan to overturn the results.
Those phone calls from the White House are of interest to the House Select Committee. They could potentially show there was foreknowledge of or coordination in regards to the violence at the Capitol, and committee chairman Congressman Bennie Thompson said they plan to open an inquiry into the calls between the White House and the Willard war room. Thus far, Trump has claimed executive privilege and sued to block the release of January 6 related documents (via The NY Times).
One potential pitfall is that even if the records are released, if the calls were made from the White House residence as compared to the West Wing, only the time and number called would be revealed (per The Guardian).