Olivia Culpo Swears By This Hydrating Night Cream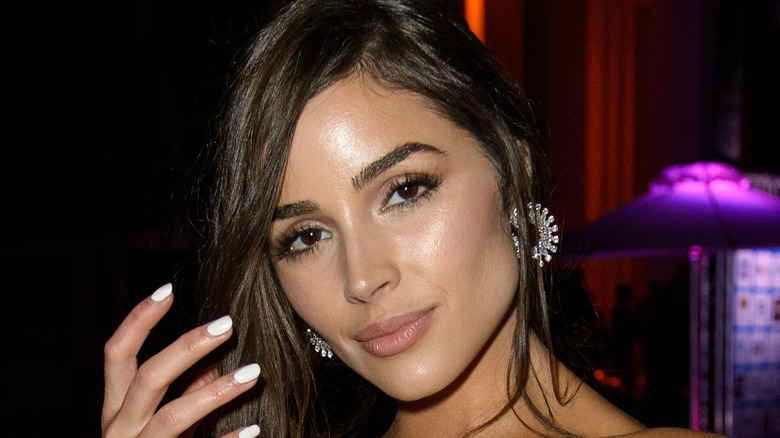 Jason Koerner/Getty Images
When you are as busy as Olivia Culpo, you don't stay in one place for too long. This pageant queen-turned-influencer is not a huge fan of putting on so much makeup that makes you unrecognizable, as she told Vogue, "I like the idea of enhancing your things that make you different ... working with the canvas that you have." She loves to mix a cocktail of serums to keep her skin looking hydrated and smooth. And they seem to be working.
This self-described "product fanatic" told Byrdie, "Overall, I have realized the most important thing for my skin, no matter what, is hydration, sleep, and sun protection." Next time you think about skipping these basic steps, don't get lazy and prioritize yourself. She also shared that her number one skin-care tip is to drink water (via Allure).
This flawless beauty is always traveling and flying, as seen from her Instagram posts, but her skin always manages to look radiant and dewy. Most of us struggle with dry skin when we get on a plane, but now we might just be able to avoid that by using Culpo's beauty secret. This style icon shared a video where she was using Clarins Multi-Active Night Cream and said, "Keeping my skin hydrated and fresh after flying with the tried and true," (via Hello Magazine). We might not be committed to following her 40-step beauty routine, but we are definitely intrigued by her glowing skin and this night cream.
It fights effects of daytime stress and lack of sleep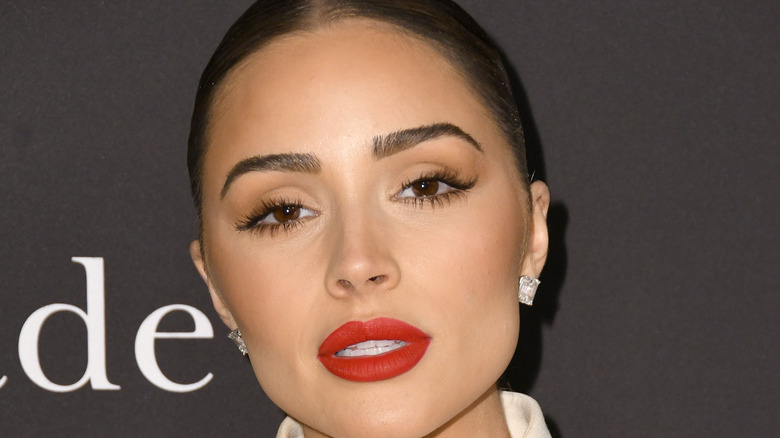 Quinn Jeffrey/Shutterstock
Olivia Culpo is a fan of the Clarins Multi-Active Night Cream and shows us a unique way she puts it on her face in the Instagram video. First, she takes the cream in her hands to warm it, puts it on her face with light pressure, and then presses it onto her face and neck. She calls it the lymphatic application. Actress Laura Harrier is also a fan of this night cream and applies it to assist lymphatic drainage to avoid wrinkles and puffiness (via Harper Bazaar).
We will definitely give that a try because it also helps with fine lines and wrinkles caused by stress, and we can use all the help we get. Allure recommends this night cream because no matter what shenanigans you got into the night before, this cream has the magical power (and hyaluronic acid) to nourish your skin, so it won't show any signs of fatigue.
This night cream retails for $58 for a 1.6-ounce jar. It claims to lessen the effects of lack of sleep for a noticeably smoother skin because it has organic California poppy. We are all for it if the night cream gives us skin like Culpo's.