Betty White Reveals Her Secret To Happiness Ahead Of Her 100th Birthday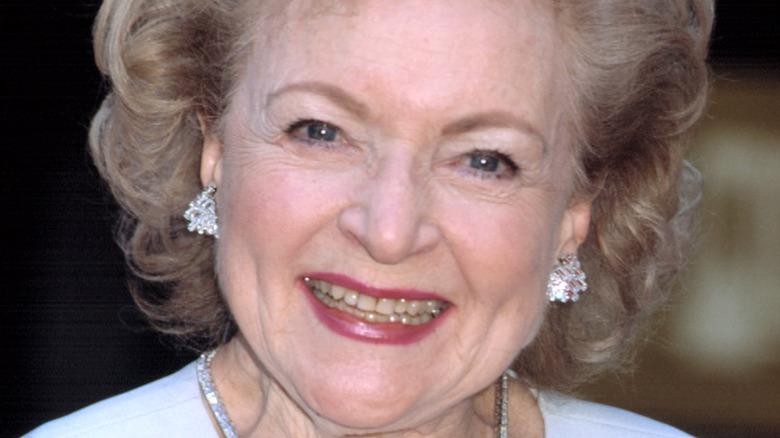 Everett Collection/Shutterstock
Betty White is a beloved pop culture icon. From her roles on the hit series "The Mary Tyler Moore Show" and "Golden Girls" to her iconic performance in the movie "The Proposal," White has been a fan favorite since she began working in the entertainment industry (via Showbiz CheatSheet).
Now, White is approaching a monumental birthday. On Jan. 17, 2022, the legendary actress will be turning 100 years old (via USA Today), and she wants all of her fans to celebrate with her.
You can honor White's milestone in select movie theaters by watching "100 Years Young," a nearly two-hour film. You can expect to see cameos from big names like Tina Fey and Ryan Reynolds, just to name a couple.
Living to see your 100th birthday is no easy task. Thankfully, White recently shared her secrets to health and happiness.
Betty White's secrets to a happy life may surprise you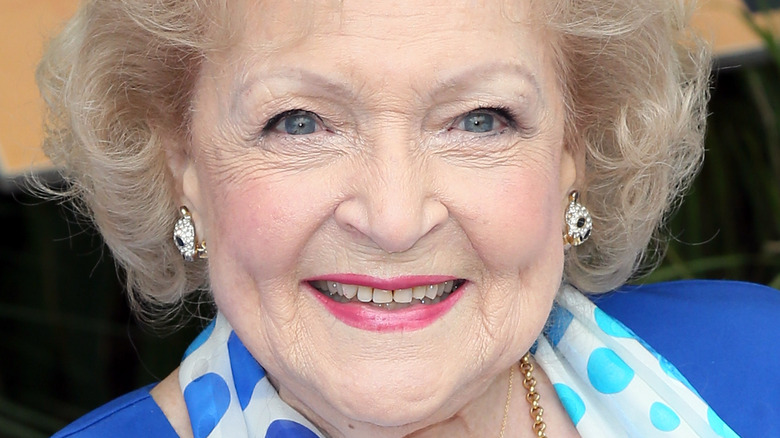 David Livingston/Getty Images
It's no surprise that Betty White has some advice to share about living a long and happy life. "I'm so lucky to be in such good health and feel so good at this age," she told People. "It's amazing!" 
She gushed that she got her optimism from her mother, and she believes that's the secret to her long life. White said she was "born a cockeyed optimist" who constantly finds the positive in everything.
It seems her closest friends agree with her assessment that her positivity has given her a long and happy life. "Betty lives a life of happiness," her friend Jeff Witjas told People. "She always thinks of others first, and she stays positive no matter what, even when I beat her at our favorite game of gin rummy!"
With such longevity, you'd assume that the actress has some great tips for eating healthy. However, white shared that, when it comes to her diet, she tries "to avoid anything green" (per CNN). She added: "I think it's working."