How Achieving Ramy Youssef's Curly Hair Look Is Easier Than You Think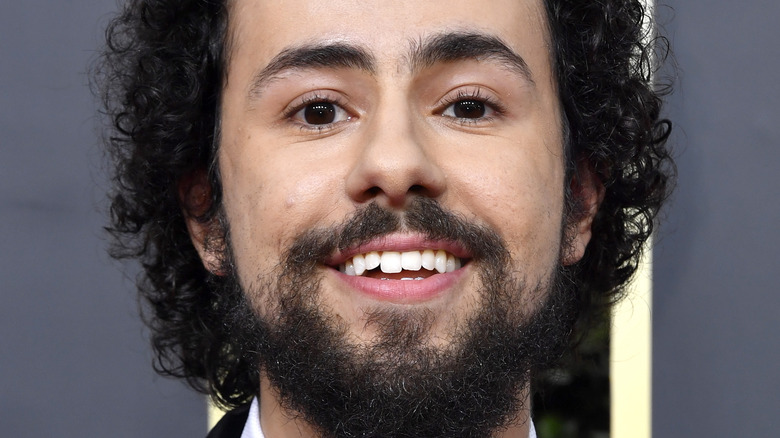 Frazer Harrison/Getty Images
When it comes to men's hairstyles, they can be just as intricate as women's styles. Guys might not actually say it, but a lot of them do want to have their own style. Celebrity styles are a great way for men to find the styles they like without focusing too hard on them. And Ramy Youssef's hairstyle may be perfect for guys with curly hair.
Youssef's hair curly locks are a staple part of his look. His curls surround his entire head and keep the perfect shape. It's safe to say that he has absolutely nailed the naturally curly look.
If you've got even a slight curl to the hair, the naturally curly look (evoking the laid-back groove of the 1970s) is the perfect hairstyle to try out. According to Byrdie, Youssef's hairstyle is actually pretty easy to get, as they require minimal hair products because it's all about the cut with this look.
Ramy Youssef's hair is all about the shape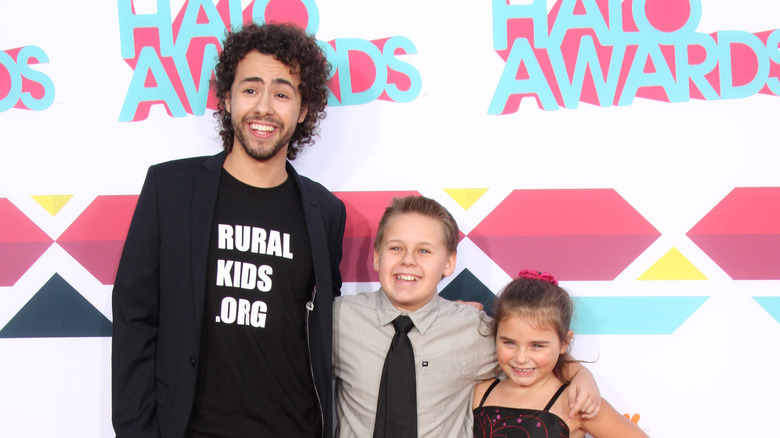 Kathy Hutchins/Shutterstock
It's time to call your barber because this look is too good not to try. Not only is the '70s-styled look totally coming back into style but the hair is out of your face as well. That means you can wake up in the morning, do you hair, and not think about it again. According to Byrdie, the hairstyle is defined by its cut and shape.
"This works well with his style," Miguel Gutierrez, co-creator of STMNT Grooming Goods tells the publication. "For this, all you need to do is grow out your hair and keep it cut more proportionally around the head to create more of a round shape, which was quite popular back in the day. This particular haircut has kept the back a bit longer, for a slight mullet vibe."
Not only does that sounds incredibly easy to nail, but the look is timeless as well. The bonus point is that it also looks really great with facial hair.
Curly-haired shampoo makes for a great style
Brastock/Shutterstock
While Ramy Youssef's style is mostly in the cut, it does help to have the right products to keep those curls looking great. Shampoos like Brickell Daily Strengthening Shampoo for Men and Krieger + Sohne Men's Shampoo are great for keeping the curl (via Men's Hairstyles Now). Because if you take care of your curls, the rest just falls into place — literally. 
The right hair styling products are equally great for men and women. According to GQ, products are the first step in nailing your ideal look. "One of the biggest problems that curly-haired people have is that they don't use the right products for their hair type," hairstylist Carlos Arriola of Mexico City tells the publication. "A lot of the problems can be avoided." Bottom line: If you're looking for an easy-to-style, low-maintenance 'do, Ramy Youssef's naturally curly locks are the perfect look.