Donald Trump Endorsed Alaska's Governor, But Under This One Condition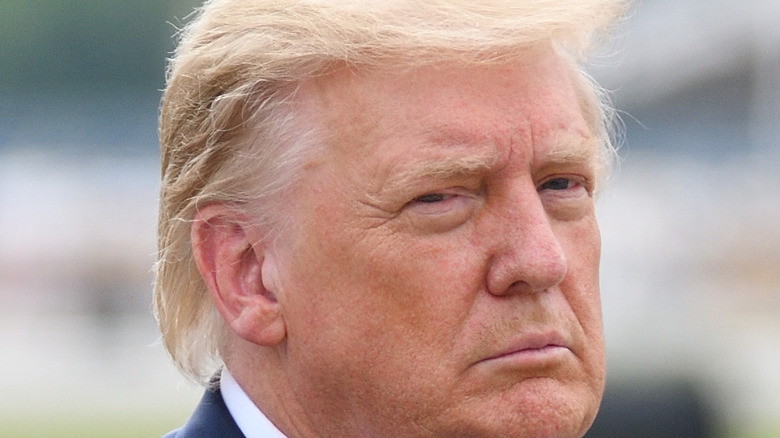 Evan El-Amin/Shutterstock
Nearly a year after he left office following a bloody insurrection at the United States Capitol, former president Donald Trump and his words continue to hold power over the Republican party. Many politicians still believe that Trump's endorsement can make or break them in their next election. As FiveThirtyEight points out, in 2018 and 2020, almost all Trump-endorsed candidates won their GOP primaries. However, the outlet also reminds readers that these same candidates were already favored to win their respective elections, regardless of whether they received a nod from Trump.
According to FiveThirtyEight, Trump's endorsements for 2022 candidates have been coming earlier than usual, and he is endorsing more new names in politics, rather than incumbents. However, one incumbent who Trump has already endorsed, Alaska Governor Mike Dunleavy, may see that endorsement revoked if he doesn't stick to Trump's one big caveat. Here is the condition the former president gave Gov. Dunleavy.
Donald Trump has a demand of Alaska's governor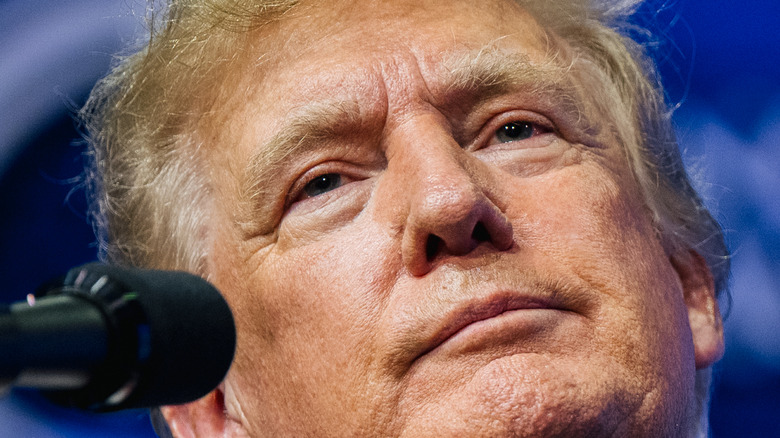 Brandon Bell/Getty Images
Donald Trump has no problem endorsing Alaska's incumbent governor, Mike Dunleavy, and has already proudly done so. However, that endorsement came with a warning: Dunleavy better not endorse a certain Alaska senator, who the former president sees as a perceived enemy.
"Alaska needs Mike Dunleavy as governor now more than ever," Trump said in a statement (via The Hill). "He has my complete and total endorsement but, this endorsement is subject to his non-endorsement of Senator Lisa Murkowski who has been very bad for Alaska. In other words, if Mike endorses her, which is his prerogative, my endorsement of him is null and void, and of no further force or effect!"
Trump has not been happy with Murkowski since she voted not to overturn the Affordable Care Act in 2017, according to NBC News. This was something he had promised to do during his 2016 campaign and would have considered a crowning achievement. However, his ire toward the GOP senator grew after she voted to convict him during his second impeachment trial for inciting the January 6 attacks (via Associated Press).
Murkowski is up for re-election in 2022 and faces an uphill battle, as her impeachment vote enraged many Republicans in her state, according to the Washington Post.