Why Fans Are Speculating That Julian Will Return To General Hospital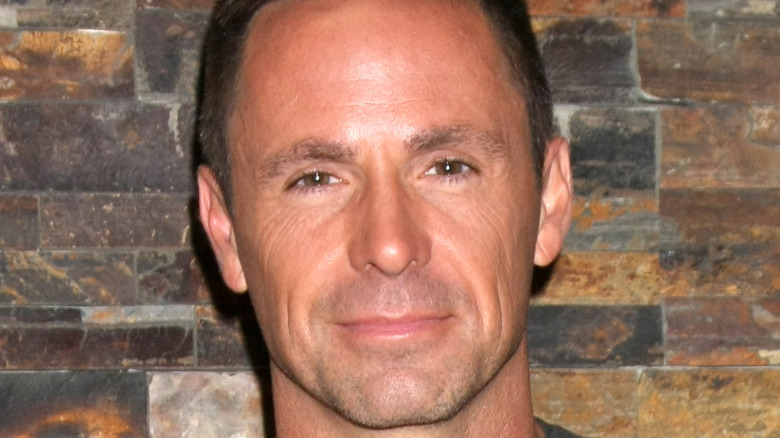 Kathy Hutchins/Shutterstock
Port Charles residents and even many "General Hospital" fans seem to forget that another man fell into a river in Secaucus, New Jersey, after a rickety bridge collapsed on Christmas Eve 2020 (via Soaps.com). 
That event left slick mobster Sonny Corinthos (Maurice Benard) as an amnesiac who called himself Mike (via Soaps In Depth), as he slipped on some plaid flannels and tended bar, a la Julian Jerome. 
As fans noticed Sonny's transformation into a replica of Julian (William deVry), it was easy to nearly forget over the next year that Julian was the other character who plunged into the river that fateful holiday night.
After years as mortal enemies, Sonny and Julian had a battle to the finish, with their family thinking that battle finished both of them — except it turned out that Sonny was alive and only Julian perished. 
And we know that Julian is dead because, unlike with Sonny, a body was found, and we all saw Julian's corpse, according to Soap Hub, as his family identified his body.
But, this is a soap opera, and how often is dead really dead on a soap opera? Even when a body is found, creative writing can always bring the character back, and that's just what fans are speculating could still happen to Julian.
William deVry is in talks about resurrecting Julian on General Hospital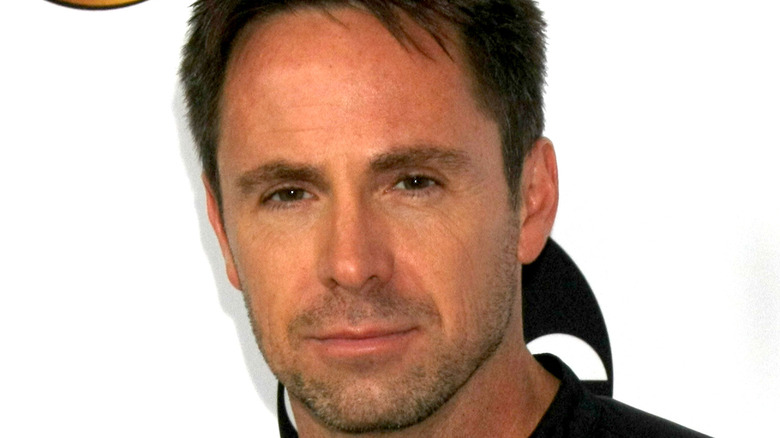 Kathy Hutchins/Shutterstock
Something has definitely been missing from "General Hospital" in the year that Julian Jerome has been gone. 
Fans miss his dry wit, his penchant for always screwing up and getting himself into impossibly messy situations, his panic as he tries to fix his own messes, and his always-torn and murky set of morals as he decides whether to do the right thing or the wrong thing. 
He was a complex character who was neither good nor evil, which made him so popular and entertaining. Actor William deVry brought Julian to life for eight years and is definitely up for playing him again if the fates (and the "GH" budget) allow.
At a recent GH Fantasy Events virtual fan chat covered by Soap Hub, deVry discussed the possibility of his return but didn't expect it to happen any time soon.
"[Executive Producer] Frank [Valentini] keeps 'threatening' to take me to dinner," deVry said. "But I think that's mostly as a 'thank you' for the last eight years. He certainly hasn't brought up the potential of bringing me back."
The actor would like to add closure to Julian's story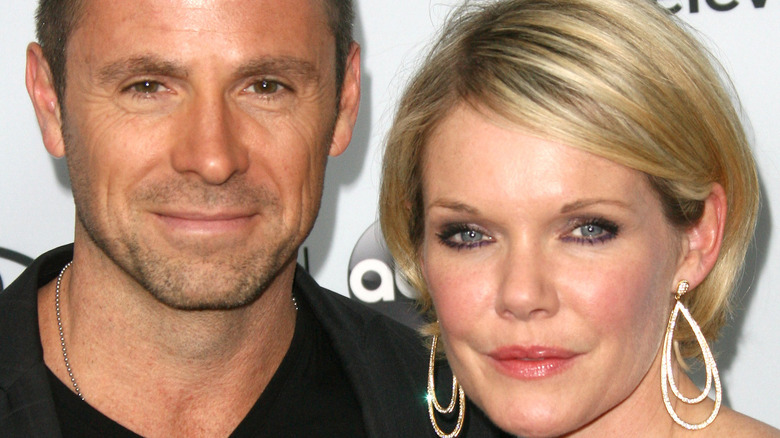 Tommaso Boddi/Getty Images
That doesn't mean William deVry is not open to coming back to "General Hospital," at least to tie up several loose ends that Julian left when he was unceremoniously shot by Cyrus Renault's (Jeff Kober) goons and then plunged to his alleged "death" in the river.
"I'd be more interested in coming back short-term to clean up Julian," deVry said (via Soap Hub). And there is certainly a lot to cleanup to do.
One plot point that was left hanging at the end of deVry's run as Julian was that Kim Nero (Tamara Braun) had his baby, and Julian wasn't aware (via Soaps.com). That's a loose thread the show needs to tie up at some point. 
In addition, Julian's other young son, Leo, was diagnosed with Autism Spectrum Disorder right before the show's New Year's Eve episode, according to Soap Hub. Julian being there for Leo would make perfect sense at this pivotal moment.
Still, fans saw Julian's dead body being identified, so how could it happen? Simple. It's the magic of soaps. Just say Julian faked his death and was whisked away into a witness protection program to keep him from the wrath of Cyrus. Then, Ava Jerome's (Maura West) beloved big brother can waltz right back into Port Charles at any time. 
Fans can hope, right?