How The January 2 New Moon Will Affect You If You're A Gemini
The new moon on January 2 comes at the perfect time to set new goals and prepare for not only the new month, but the new year ahead. As we say goodbye to 2021, it's the right time to reflect on the past year and figure out what we want to do differently, per Style Caster. The new moon will help us do just that by bringing vibes of a fresh start and inspiration for change. The lunar event falls under the sign of Capricorn, which is all about the energy of setting goals, being responsible, and having ambition. It's the ultimate cosmic reset.
The outlet suggests that every zodiac sign can benefit from writing down a list of resolutions, affirmations, and intentions for the new month and/or year. You can highlight those intentions by lighting a white or purple candle and creating a vision board, which will help you manifest the things you're looking to attract into your life in 2022.
For those born under the sign of Gemini, these rituals could prove to be very important as you look ahead to the future and achieve your goals for January and beyond.
Gemini should get in touch with their spiritual side during the new moon on January 2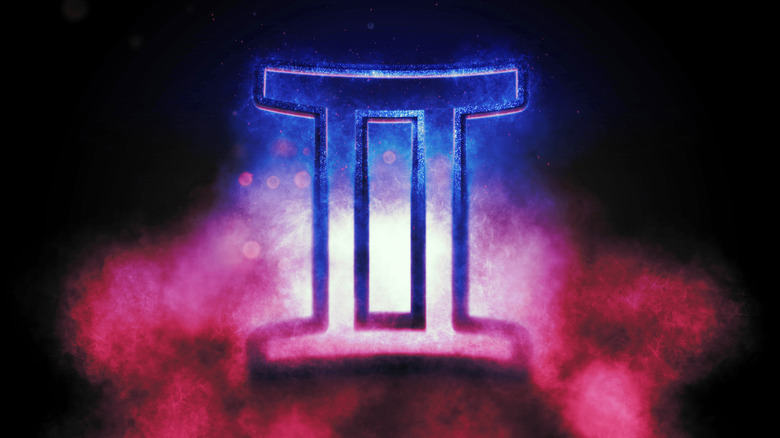 Allexxandar/Shutterstock
New moons are known for renewing energy and clearing the slate, and January's new moon on the 2nd will be no different. If you're a Gemini (born between May 21 – June 20), Bustle suggests planning a new moon manifestation ritual. This will help you get in touch with your spiritual side and tap into your power. A tarot card reading or candle ritual may also help you gain guidance for the new month.
Meanwhile, Allure notes that the new moon in Capricorn will have Gemini feeling inspired to help out in their communities, so be sure to volunteer while you have the urge to do so. In addition, your ruling planet, Mercury, will be headed into retograde in January, so don't make any major decisions hare have important conversations surrounding your love life. In fact, paying closer attention to your career could prove to be beneficial to kick off the new month and year.
It seems that Gemini is in store for a big month, so use the power of the new moon to help you work towards your goals.