Is This Really How Kate Middleton Will Celebrate Her 40th Birthday?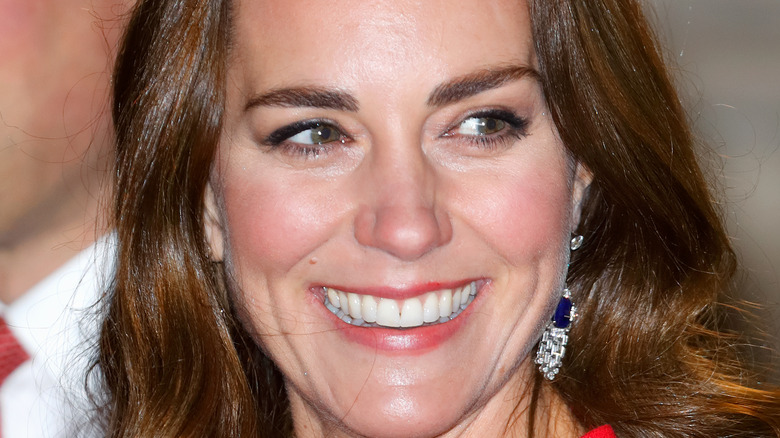 Max Mumby/indigo/Getty Images
It may not seem like it when one considers how Queen Elizabeth II is the longest-reigning monarch in British history (via Reuters), but the royal family actually does age. In fact, Kate Middleton, the Duchess of Cambridge, is headed for her 40th birthday, and Middleton's revealed how she feels about turning 40 already, too.
Celebration has been in the air for the royals. Some have wondered what Prince William gave Middleton for Christmas and vice versa, and with New Year's Eve fast on the horizon, it's time to look forward to early 2022 and therefore the duchess' birthday on January 9.
According to People, Middleton is pleased on the cusp of her milestone birthday. A royal insider told the outlet that Middleton "has come into her own" in recent years more than ever, and the royal mom of three will undoubtedly take time this birthday to reflect on where she came from and how she's built her current life for herself. In fact, the insider referred to the duchess as "flourishing," which is no easy task given the current state of the royal family. In a way, Middleton and William have become the poster children for the family, especially with William being high in the succession list.
How, we may know how the "flourishing" royal intends to celebrate her milestone birthday.
This is how Kate Middleton's decision stems from Meghan Markle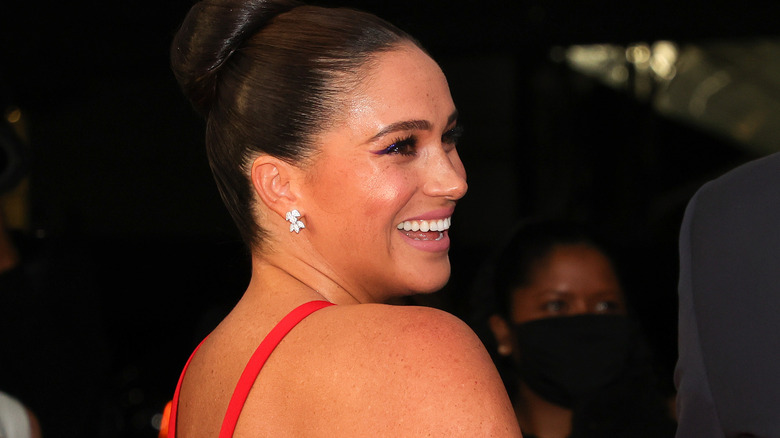 Dia Dipasupil/Getty Images
Life as a royal isn't always easy, but some, such as Kate Middleton, find time to savor the best aspects of life. The restrictions of royal life hasn't stopped the mother of three from taking time for herself. Now, she plans to do just that for her upcoming 40th birthday.
According to The Daily Star, Middleton's January 9, 2022, birthday will be "low-key" and an intimate event with her family. After all, hosting an elaborate event while the Omicron variant of Covid-19 is surging across the globe wouldn't set a good example. However, Middleton's efforts may not be for humanitarian reasons but for her own image.
Royal expert Duncan Larcombe believes, per OK!, that Middleton wants to avoid comparisons to Meghan Markle, who's known for her comparatively more extravagant events. Markle and Prince Harry have remained in the news for their exit from the royal family and the ongoing feuds that stemmed from it. Middleton and Markle are different in many ways from the jump, but the former undoubtedly wants to preserve her own image and not become categorized with Markle, who the royal family blames for Harry's exit (via USA Today).
"It's just not Kate's style to want to throw a lavish party for friends and family," Larcombe told OK!. "I can't see her going on any VIP trips to posh West End restaurants either." Rather, Middleton wants to put her family first and continue to present a wholesome image for the royal family, despite its ongoing controversies.