How The January 2 New Moon Will Affect You If You're A Libra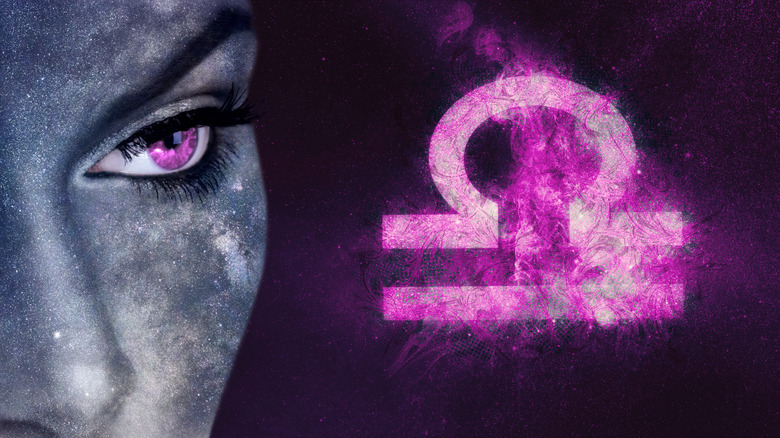 Allexxandar/Shutterstock
The first new moon of 2022 falls on January 2. The lunar event lands in the sign of Capricorn, a sign that is all about setting goals and achieving your dreams (via mindbodygreen). Since Capricorn thrives on structure, many members of the zodiac will find themselves inspired to begin planning for the days, weeks, and months that lie ahead of them. Famed astrologists The Astro Twins reveal to the outlet that the plans made during the new moon in January could be accomplished by the full moon on July 13, 2022.
Meanwhile, Allure notes that the new moon is the right time to set intentions or new year's resolutions that you'd like to carry out throughout the year and then meditate on them. In addition to meditation, manifestation is also a good way to visualize yourself completing your intentions and willing them to come to you. The outlet claims that during January's new moon, a focus on career and communication could also prove to be beneficial to many members of the zodiac. If you're a Libra, you might also want to focus on self-care and relationships during the new moon.
Libra should relax during the new moon on January 2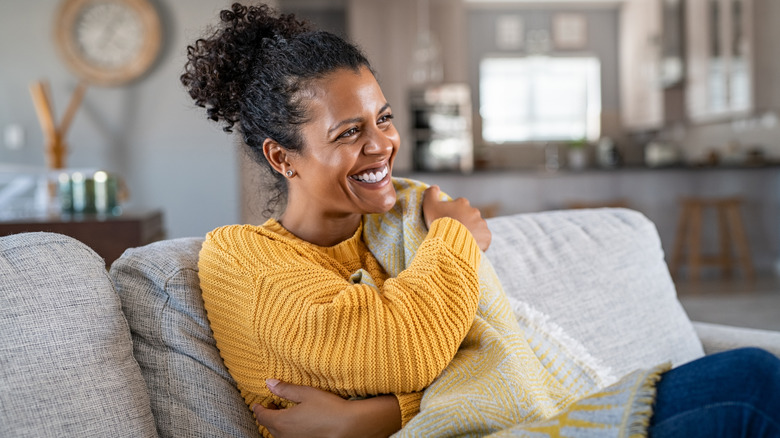 Rido/Shutterstock
According to Allure, those born under the sign of Libra (September 23 – October 22), will see easy going when it comes to their relationships around the time of the new moon on January 2. Whether you're single and looking to meet someone new, or you're in an established relationship where you are simply feeling blessed to be with your partner, be sure to avoid making any silly mistakes like texting an ex to get attention.
Bustle notes that Libras may feel the need to relax around the first of the month. Staying home with comfort food, Netflix, and your favorite scented candles could be just the thing you need to decompress after a busy holiday season. During this time of relaxation, your new goals for the month and year will be made more clear, and you'll be able to figure out what your intentions are going forward. It seems that Libras will have a calm start to 2022 thanks to the new moon, so they may not feel rushed to figure out their goals.