How Achieving Lionel Richie's Curly Hair Look Is Easier Than You Think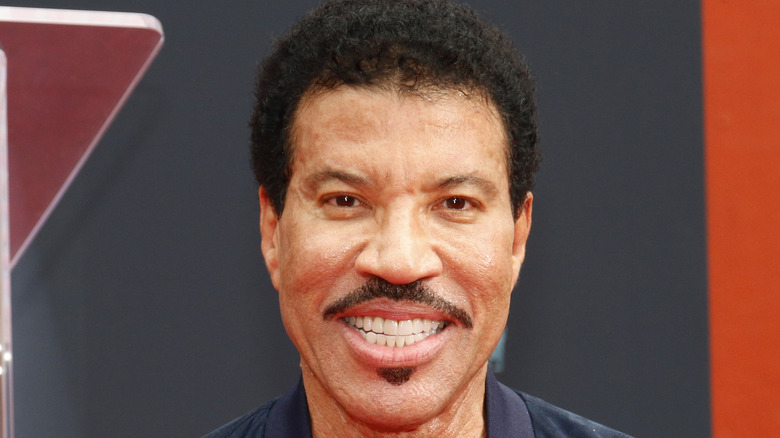 Tinseltown/Shutterstock
Aside from his musical talent, songwriter Lionel Richie is known for another thing — his hair. Yes, we're talking about his perfect curls.
If you didn't know, Richie has a hairstyle known as the Jheri curls aka "Jerry" curls, per Cool Men's Hair. Popularized in the '80s after Michael Jackson's "Thriller" album, this specific hairstyle includes a softening chemical and some curl rods to make that curly, Jheri look. Even though the Jheri curl has declined in popularity (and only recently made a comeback, according to Byrdie), Richie has worn the hairstyle for the majority of his career.
And, let's be honest here — it looks good on him. Can anyone else imagine him with just kinky hair or an afro? Certainly not his long-time fans.
So, now that Jheri curls are making a comeback, ever wanted to know how to recreate Lionel's look? It's quite simple and only requires a few steps. 
You can buy the necessary products from your local beauty supply. Once you have everything you need, go ahead and apply the rearranging cream from roots to tip and let it sit for 24 hours, Cool Men's Hair reported. Next, wash your hair and apply perm rods (the size of rods depends on how loose or tight you want your curls). After your hair is rodded, apply the perm solution, but do not rinse your hair with conditioner, unless you want some hair damage. Lastly, apply an activator so that your hair is safely secured.
Are there any side effects to getting Lionel Riche's curly hair look?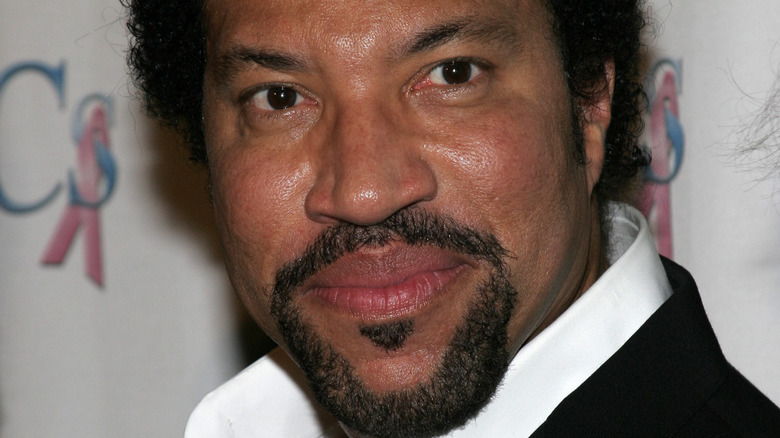 Tinseltown/Shutterstock
The core product for getting the Jheri curl is a perm. And, a perm can be quite damaging to natural hair, according to Mild Wild. The outlet added that keeping the products in your hair for an extended period of time can leave your hair dry and brittle. Furthermore, the "rising process" also risks your hair's health as rinsing out the products opens the hair to secondary damage. Lastly, even if you decide to go through with a Jheri curl, the process is extremely expensive, especially if you want a stylist that will maintain your hair's health.
That said, you can still get that Lionel Richie hairstyle without applying a perm solution or an activator. As Byrdie reported, there are heatless Jheri curls. Simply apply some curl activator gel on wet hair (the outlet recommends using the brand S Curl) and some oils. It may take some practice, but there are also YouTube videos to help you, Byrdie said. And, if those don't work, you can always invest in a good wig.