The Item You Didn't Know Kortney Wilson From Masters Of Flip Is Addicted To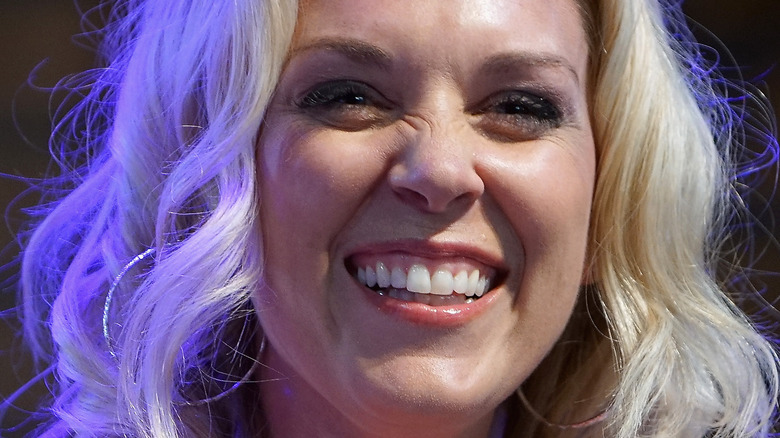 Anna Webber/Getty Images
Kortney Wilson may now be divorced from her former husband, Dave Wilson, according to Global News, but before their marriage crashed, the couple had a brilliant show "Masters Of Flip" on HGTV. In the reality series, the couple worked their magic on apartments and routinely turned bland houses into fabulous ones. Think of it as "Pimp My Ride" but for houses instead of cars. The HGTV show actually got renewed a couple of times before eventually coming to an end after Season 4.
When "Masters Of Flip" ended, Kortney continued her real estate adventure on a different show with her husband; "Making It Home With Kortney And Dave." However, now that she and Dave are divorced, she's continuing her career in real estate on "Making It Home with Kortney and Kenny," which is being done alongside new screen partner, Kenny Brain (via Canada.com).
With so much time and energy invested into video production for real estate content across three different shows over the years, it's safe to say that the mother of three is addicted to remodeling houses for TV, right?
Kortney Wilson is simply addicted to heels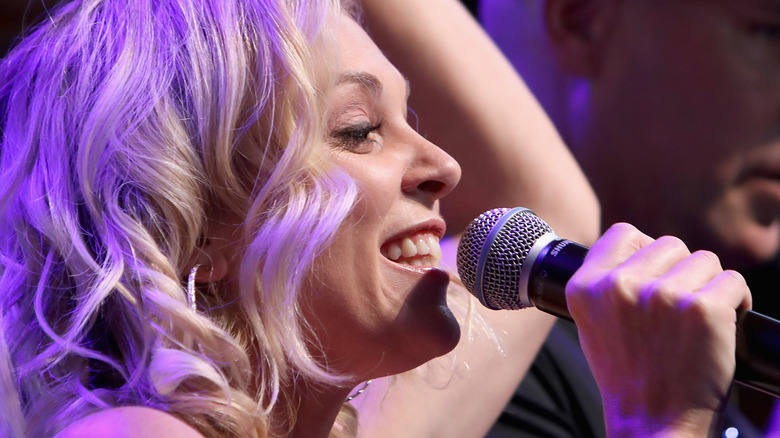 Anna Webber/Getty Images
As much as Kortney Wilson's career has steered her towards real estate and most of her acclaim is attached to giving homes makeovers, the 42-year-old's favorite thing in the world is not even the thrill of remodeling a house, neither is the smell of paint or something else related to the job. 
The actress is addicted to shoes — high heels to be specific. Chatting to PopSugar at the height of "Masters Of Flip" in 2016, she revealed that she never got tired of wearing heels whether on set or at any other time. "I wear heels on site all the time, and everybody thinks that that's fake, and it's not. I wear heels every day because I'm 5 foot 2," she confessed.
To put that in context, the average American woman is 5"4', according to Cleveland Clinic, and even that isn't considered so tall. So, Kortney's love for high heels makes sense. The TV star has also confessed on her website that rocking high heels makes her feel like she's "on a level playing field," per Kort & Co. She also added that she loves to have her heels in neutral colors as they can be paired with any outfit.
As much as she adores her cute shoes, she's also mad about her three kids. When asked during an interview with HGTV about what she couldn't do without, the reality TV star responded, "my kids ... and mascara," before adding, "but mostly my kids."