Everything To Know About Kortney Wilson's Soap Opera Career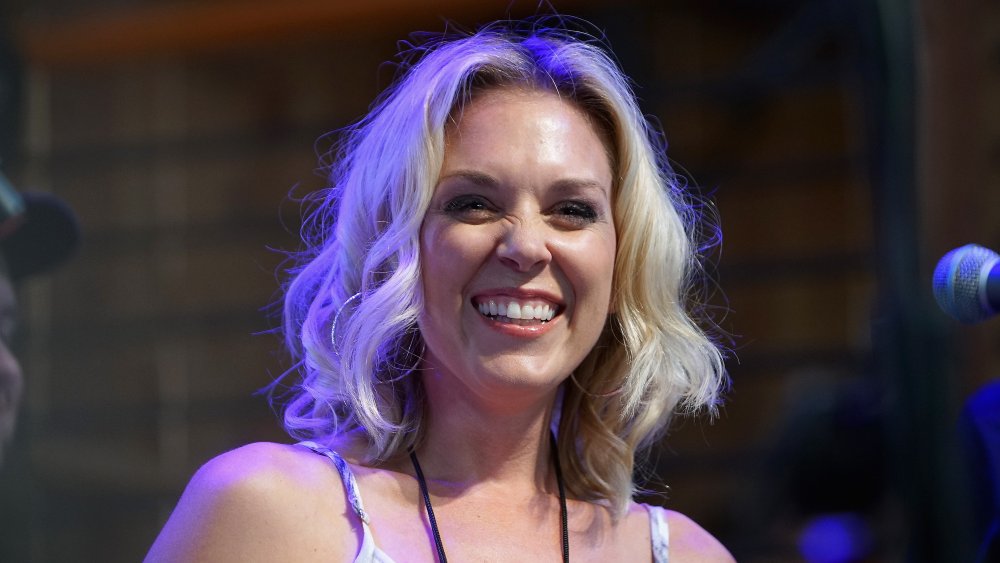 Anna Webber/Getty Images
Watching Dave and Kortney Wilson on HGTV's Masters of Flip, it's impossible to imagine them doing anything so well as they flip houses. The pair's show debuted in 2015, just the latest in a long line of similar endeavors from the home reno royalty. However, it was a massive hit right off the bat, reportedly attracting over 12 million viewers during its first season alone, making a second season all but inevitable.
Masters of Flip takes place in and around Nashville, where the Wilsons live and where they work to make the city's homes better across the board, in a similar manner to how Good Bones tackles local properties in Indianapolis, where hosts Mina Starsiak and Karen Laine hail. Dave and Kortney's additional show, Making it Home, debuted in summer 2020, so clearly home renovation remains their focus. However, the couple previously pursued music careers while Kortney also briefly flirted with being a soap star. 
Kortney Wilson only had One Life to Live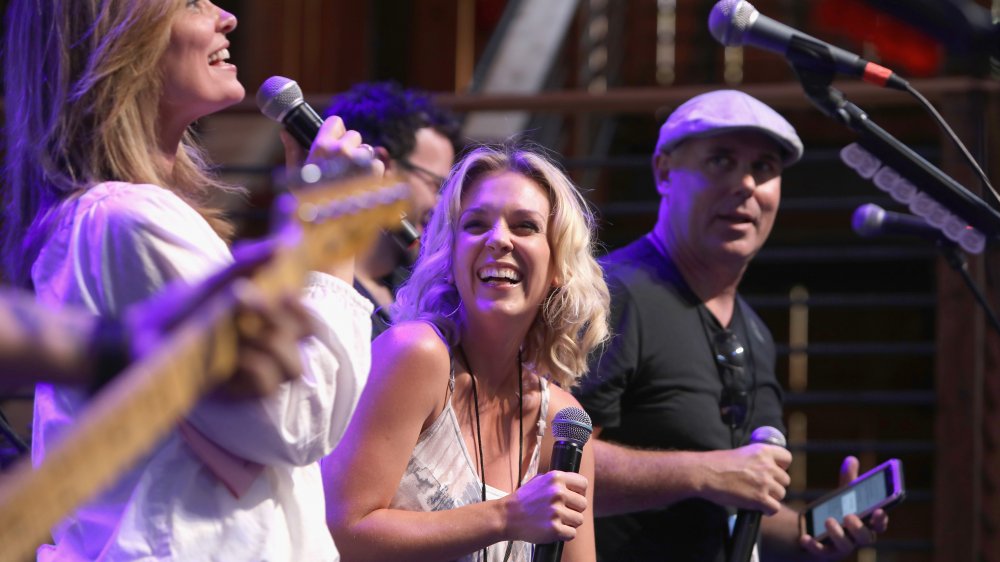 Anna Webber/Getty Images
As MTV News reported back in summer 2001, Kortney Wilson, who was then going by the name Kortney Kayle, nabbed a small role playing herself on ABC's long-running soap opera, One Life to Live. When questioned by the National Post about how she ended up on the show, the Masters of Flip star shrugged, saying, "I always liked to act. It definitely didn't feed my soul like music but it did feed the bank account."
As she explained, it made sense, money-wise, for the couple. "Music was always where it was at for us, even though it didn't pay the bills like TV did. Realistically it became too hard [to tour] and we wanted to be home with our kids and TV was another outlet for us," Kortney revealed. Thankfully, the then-couple soon found another shared passion in the form of house flipping. However, reality TV came calling long before HGTV did, with their first show, Meet the Wilsons, debuting in 2009. Luckily, Kortney was already comfortable in front of the camera.