Inside Betty White's Intense Love Affair With Husband Allen Ludden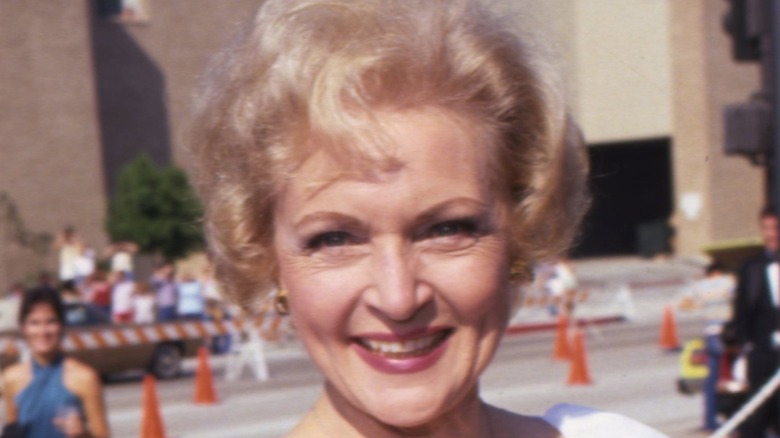 Donaldson Collection/Getty Images
Betty White was an actress, comedian, and cultural icon who will be remembered for the 99 years of joy she brought to this planet. While known for her comedy, White's long life allowed her to be both an independent woman and romantically happy partner. While married a total of three times, it's her last husband Allen Ludden who left a lasting impression from their wedding in 1963 to his passing in 1981 (via People). White did not remarry again. Upon noting her passing, agent Jeff Witjas shared, "I don't think Betty ever feared passing because she always wanted to be with her most beloved husband Allen Ludden. She believed she would be with him again," (via Deadline).
This love story coincides with another of White's passions, her love of game shows. Having appeared on over 50 shows herself, it was gameshow host Ludden who caught her eye on "Password." Said White, "I love games. Of course, I met my husband on 'Password,' so that one is extra special," (via Parade). This career, however, almost led to White passing on Ludden's advances, as his career led to New York and she loved California.
White on this reflection said, "I spent a whole year, wasted a whole year that Allen and I could have had together, saying, 'No, I wouldn't marry him. No, I won't. No, I won't leave California. No, I won't move to New York,'" (via Oprah).
Betty and Allen's love story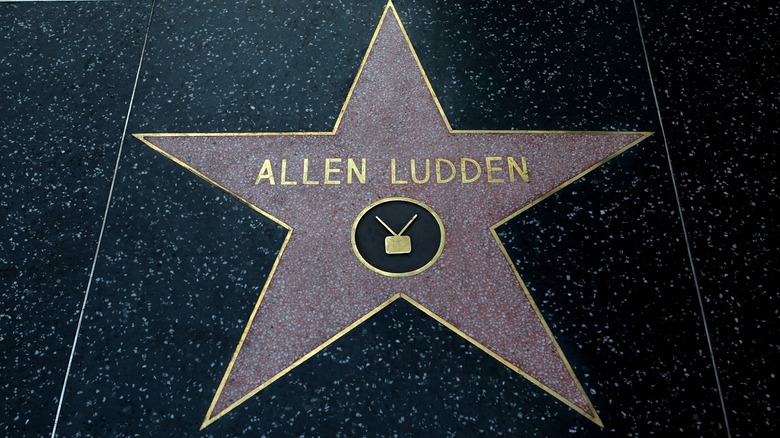 Raymond Boyd/Getty Images
Fortunately, the lure of Allen Ludden turned out to be more than Betty White could resist, leading to her ultimate happiness for so many years. White had turned down Ludden's first proposal, which the two considered a bit of a joke (via People). Trying again and met with rejection, Ludden wore a diamond wedding ring around his neck to help plead his case — but it was a stuffed bunny that finally did it. White said she fell for, "this adorable fluffy white stuffed bunny, and in its ears were gold leaves with ruby, diamond, and sapphire earrings."
White finally let herself be happy with Ludden, and happy she was, reflects friend and coworker Carol Burnette. Burnette said, "She's very funny, and Allen had a great sense of humor. I'm sounding like Pollyanna here, but it was joyful. There's no other way to describe it," (via People). Burnette also relates that while saddened by his passing, White referred to Ludden as "the best" and didn't feel he was an act that could be topped.
Describing Ludden as the "love of her life," this love affair is also memorialized on the Hollywood Walk of Fame, according to Heavy, where Ludden's star is captured right next to White — together forever. It's our hope that Betty and Allen are together again in spirit as well.