How Piers Morgan Made History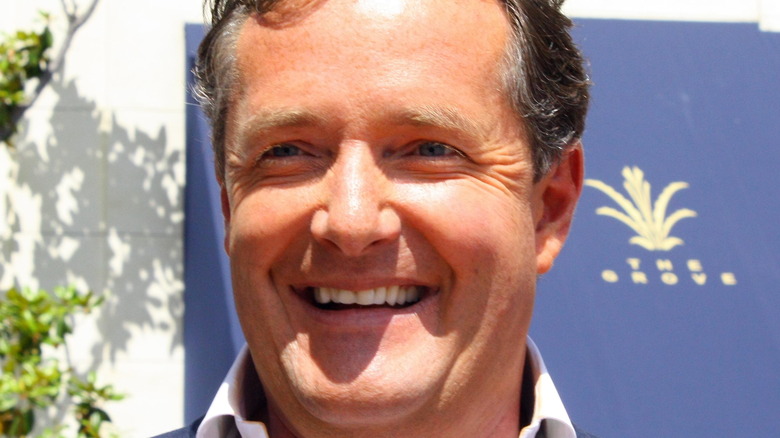 RoidRanger/Shutterstock
While Piers Morgan has been one of the most well-known names in British media for decades, he didn't come to fame in the United States until he was tapped by television producer Simon Cowell — he of "American Idol" fame — to judge an American version of "Britain's Got Talent," called "America's Got Talent." Morgan's biting and acerbic wit while critiquing performers brought him fame in two countries, as well as his own primetime CNN program called "Piers Morgan Live" from 2011-2014 (via Britannica).
It seems Morgan was destined to be a journalist, as his first piece was published when he was just 15 years old. Morgan covered a cricket tournament for a local paper and was immediately hooked, going on to study the craft at Harlow College of Essex, and graduating to become an entertainment reporter, according to Britannica. A job at Britain's largest-circulating paper at the time, "The Sun," led Morgan to make history.
Piers Morgan makes British journalism history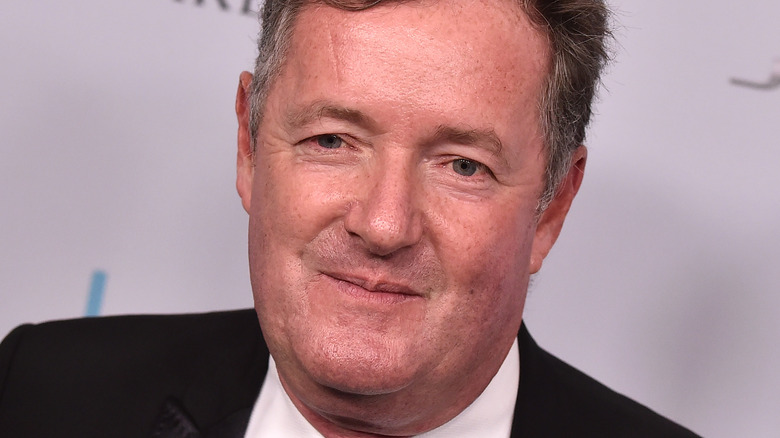 DFree/Shutterstock
When Piers Morgan became the show business editor at Britain's "The Sun" in 1989, he established himself in the world of celebrities. While it was an ideal job that brought Morgan fame, it was also a stepping stone to him making British journalism history. "The Sun," which was owned by Rupert Murdoch, the publishing and media magnate that also owns Fox News, had a sister Sunday paper called "The News of the World," and Morgan became editor-in-chief of that publication in 1994 at the age of 28, becoming the youngest U.K. newspaper editor since 1937, according to Brittanica.
That job led to another at The Daily Mail, starting in 1999, the same time Morgan founded the Pride of Britain Award, an event that he chaired from its inception until 2004 (via Go Social). He found fame in the United States for nearly a decade, but after his CNN show was canceled, Morgan returned to his native Britain to once again write for The Daily Mail and host ITV's "Good Morning Britain".
Piers Morgan makes a career blunder that costs him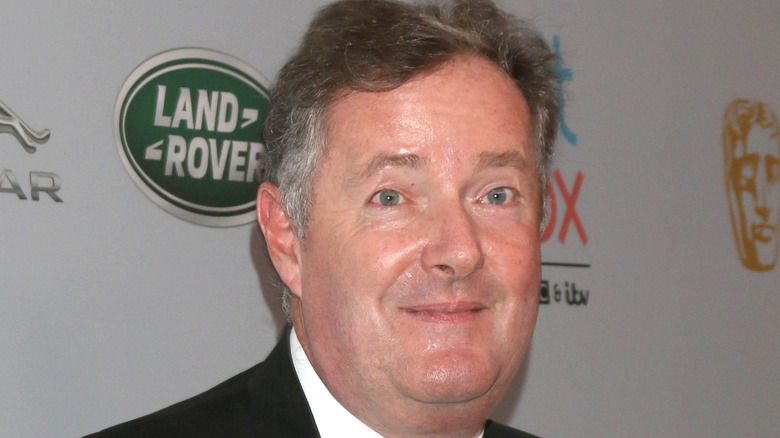 Kathy Hutchins/Shutterstock
He may have been the youngest newspaper editor Britain had seen in more than half a century, but that didn't mean Piers Morgan didn't come with his own share of controversy, especially with his extremely outspoken opinions. His negative opinion of Meghan Markle, Prince Harry's American wife, is legendary.
After Harry and Meghan gave their famous interview to Oprah Winfrey in March of 2021, in which they discussed their mental health troubles while living as a part of the royal family, among other things (via CNN), Morgan went on "Good Morning Britain" and announced he didn't believe a word the Duchess of Sussex said. And that is where things went south for the longtime journalist. According to the BBC, more than 40,000 complaints poured in and Morgan lost the hosting job he had held for seven years.